Guwahati is a thriving city and the gateway to North East India. So, what better way to kick off your journey in North East than a gorgeous river cruise in Guwahati on the Brahmaputra river?!
The Brahmaputra is a sacred river and one of the longest flowing rivers in India.
Often referred to as the Tsangpo-Brahmaputra river, it flows from Tsangpo in Tibet for 1,800 miles through Bangladesh and India!
Luckily for us, it makes a stop right on Guwahati's harbour. There are plenty of cruise companies to choose from in Guwahati.
However, the one that stood out to me in terms of quality and professionalism was Alfresco Grand.
An award-winning cruise company. What's even better is that this cruise ship doesn't break the budget. It's so reasonable for the service you're getting.
Watching the sunset in Guwahati was an experience I'll always remember.
The rich colours in the sky, loud obnoxious music (which I love to hate), and a relaxing ride on the river all added up to be the most amazing evenings on the water.
These are the 9 reasons why you should pick Alfresco Grand for your river cruise in Guwahati
1. The ship is of good quality
The number one thing to boast about Alfresco Grand is how good the quality is of the cruise ship.
One of my top worries, when I buy a ticket from any cruise provider, is the safety of the boat;
Are they shoving too many people on?
Is it dirty?
Does it look like it could sink?
Lol, I am definitely cautious when riding a boat in Asia after all the horror stories in Thailand.
But, I was hugely surprised and in awe at the quality of the Alfresco Grand. It was a massive white ship, which was well organised.
Well staffed, serviced, clean, and had plenty of space for everyone.
All passengers were provided with their own seat and ample space to enjoy the cruise. Not something which is common on Indian cruise ships, I'll tell you!
2. There are options to suit your schedule and preferences
There are plenty of cruise options available with Alfresco Grand, to suit all sorts of budgets.
Candlelit cruises, lunch cruises, dinner cruises, and even Brahmaputra island parties you can organise for events!
Personally, I chose the sunset cruise as I wasn't looking for anything fancy. As I was travelling solo, it's sometimes really awkward eating dinner with a show on your own.
So, an hour's round of the river, watching the sunset, and taking pictures was just the ticket.
There are plenty of options, just check out the Alfresco Grand website.
Top tip: check what time the sunset will be in Guwahati before you book. In peak season (Nov – Feb) you'll find it gets dark around 4 pm!
This means the sunset will start around 3.30 pm. Make sure you book the right cruise time to catch it.
Also, don't underestimate how long it takes to arrive. Guwahati traffic is congested, to say the least, so make sure you leave at least an hour before to ensure you're there on time!
Unfortunately for me, my Uber was late and I ended up running to catch it :P
3. It won't break your budget
When I drove past the ships in an Uber (yes, there's Uber in North East!), I was thinking that the cruises would cost a fortune!
They looked like luxury cruises and I was preparing for a dent in my budget. But, that's definitely not the case.
Click here for my complete guide on how to use Uber in India
How much is an Alfresco Grand river cruise in Guwahati?
My sunset cruise which included a full-hour tour of the Brahmaputra river at sunset cost a mere 350 rupees (£4)!
Perfect if you're a budget-conscious traveller.
A dinner cruise was higher at 1200 (£14) rupees but that does include a welcome drink, a buffet dinner, and entertainment of a live band and folk dancing.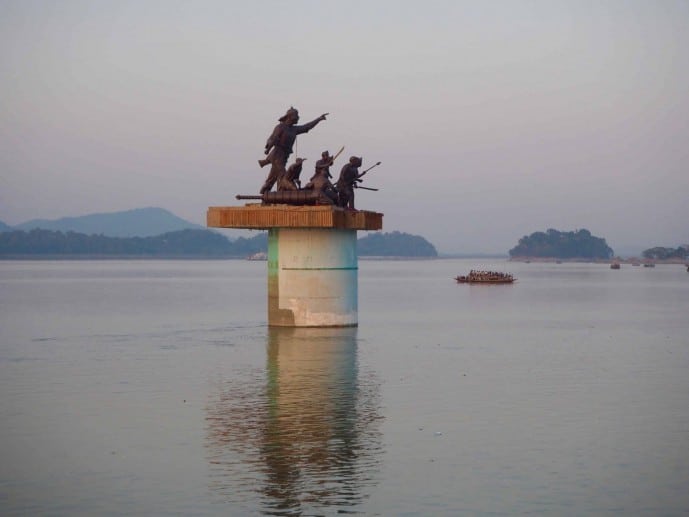 4. There are snacks and drinks for order on the boat
You may find that you're a little peckish when you're on the cruise, just fancy a little tipple to celebrate landing in the North East, or want to drown your sorrows that you're leaving!
I was so amazed when I was handed a varied menu full of snacks and drinks to order and how reasonable the costs were.
They were out of Momos, so I ordered some super cultural French fries (lol) and a beer as I hadn't had any lunch!
It was a quick service and the snacks were actually tasty. Beer and fries came to around 400 rupees total including taxes. Bargain.
5. They will entertain you
Personally, I'm not a fan of overly loud music which can be a problem in India. India thrives on everything that's noisy, especially when it's a celebration.
Unfortunately, the rooftop seats were already sold out and I was placed downstairs right by the speaker – not ideal!
So, as I wanted to sit outside to take photos, The Alfresco team was on it and placed me on the front of the ship. Perfect!
That way I could just listen to the tunes in the background and it didn't make my ears bleed.
But, if you're into your music blasting, then this is the cruise for you! They had a lively band showcasing music from the North East and some classic Bollywood hits.
6. Alfresco Grand cruises are well organised
Usually in India, cruise ships at sunset are like a cattle market.
You'll be fighting for tickets, herded into a queue, then shoved on the boat with hundreds of people fighting for space.
Here, you can book online and in advance and there is only a set number of places available!
That way it's quality over quantity, not just an uncomfortable experience to squeeze every last rupee cent out of it.
Everyone has space and it's more of a relaxing experience than a stressful one!
7. The views are astounding
I wasn't sure what to expect or how much we'd cover of the Brahmaputra river in one hour.
Half of me expected it to be everything I could already see from the harbour.
We passed islands with temples, saw different parts of the city, and watched the local ferries cross the river with motorbikes and all sorts on top!
All with the most amazing colourful backdrop. It was gorgeous! I'll let the pictures paint it for you;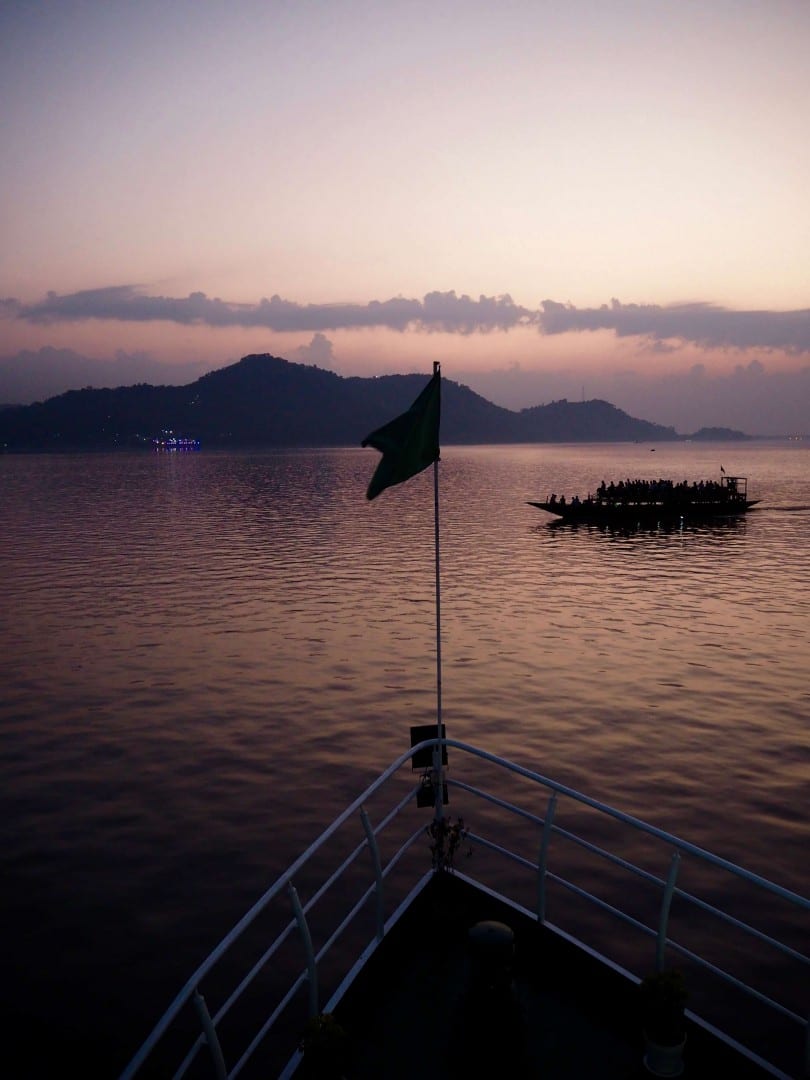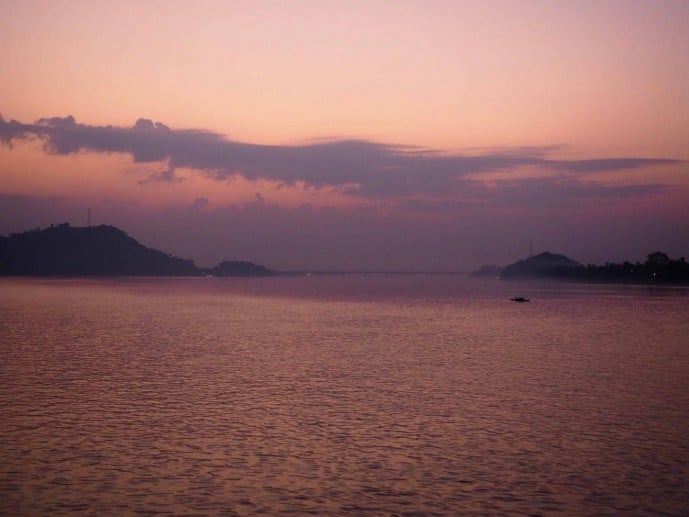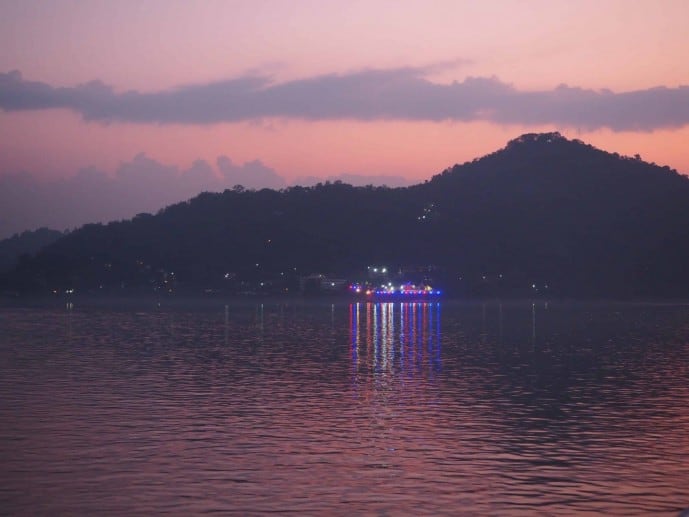 8. You'll receive 5 star service
From the moment I arrived to the moment I left the ship, I couldn't get over the service.
I was welcomed at the door, they knew me by name, they knew what table I was sitting at and they even had a printed list of passengers with a friendly representative. (Remember, I only paid 350 rupees!)
They made sure I was catered for especially due to my preference of not sitting by the speaker (haha) and were on hand to help.
The food and drink service was speedy and as a special request, they let me stand at the front of the boat for a picture!
You just can't get better service than that. I believe that long after your money has been spent, it's the service that will be remembered.
It just takes a little personal touch to make the difference and Alfresco Grand excelled here.
If you'd like to see a list of cruise options with prices or book in advance, make sure you check out their website here.
9. You will leave with awesome memories and a camera roll full of captures!
Guwahati is usually a city where a trip to the North East of India begins or ends.
What better than a river cruise in Guwahati to kick off your adventure or end it on a high?
After 3 weeks of public transport in North East India, I fancied something special. 3 weeks of dusty sumo Jeeps will do that to a person!
Alfresco Grand really was the perfect end to my North East Indian adventures, thanks so much to the team for welcoming me on board!
Need somewhere to stay in Guwahati? Check out rates on Air B&B for Aditya's B&B Guwahati! It's the loveliest guest house run by a beautiful family :)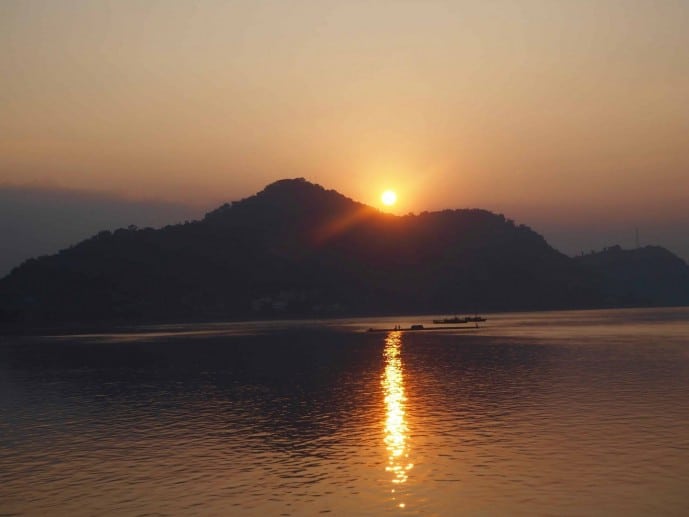 Read more of my posts on Assam
If you liked this Brahmaputra river cruise guide, make sure you read more of my helpful blog posts on Assam in North East India!
My complete guide for Kaziranga National Park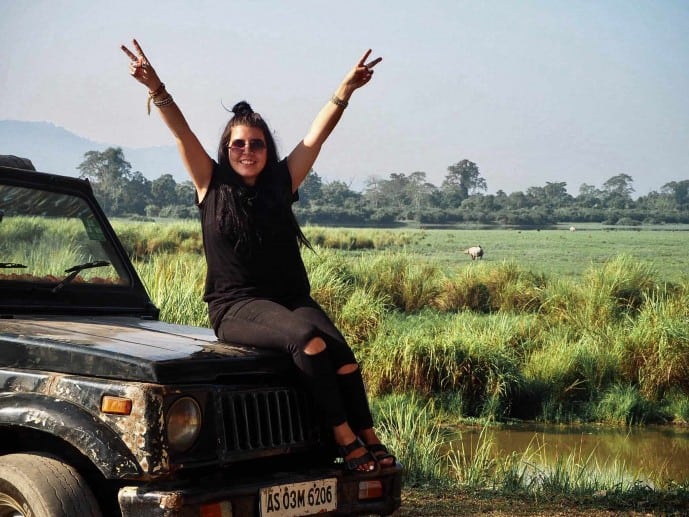 Read more of my North East India articles!
Top things to do in North East India
A complete guide for Hornbill Festival
Best places to visit in Arunachal Pradesh
My ultimate Tawang travel guide
How to find the double decker root bridges in Meghalaya
My top North East India travel tips
Like it? Pin it!
With thanks to the Alfresco Grand team for welcoming me aboard! All views, opinions and pictures are my own.