I have a little confession to make; visiting Arunachal Pradesh in India ruined my life.
Do you want to know why?
Because I know I will literally never find a place that's as beautiful as that again! It's raised the bar too high.
The tall Himalayan mountains, the fresh rivers, the kind hospitality, the colourful temples and the amazing people have been ingrained on my mind and I can't shake it out!
Arunachal Pradesh was by far one of my favourite places to visit in North East India.
As I was a solo traveller, I went on a tour with Holiday Scout and it was the best decision I made.
It opened up doors and let me into a world of beauty and inspiration. You really can't miss visiting this diverse state full of culture and vibrancy.
Here are the 15 reasons why a visiting Arunachal Pradesh will ruin your life.
Why visiting Arunachal Pradesh will ruin your life
1. It is literally heaven on Earth
Only heaven would have the greenest grass, the tallest snow-capped mountains, the crystal clear flowing rivers, and the freshest air.
When I first landed in Bomdilla, I noticed just how clean everything was. It was so pristine compared to the rest of India. There was hardly any rubbish, pollution, or towns that were built up and crowded.
There weren't many cars or horns that would make your ears bleed. Just silence so I could enjoy some of the most jaw-dropping views I've ever seen.
2. It's the very definition of serenity
Have you been anywhere in India where you could hear a pin drop? No? Well, now you can.
Arunachal Pradesh is as serene as you can get. There are times when I could literally hear, nothing.
Having lived in Delhi and Jaipur for the majority of my time in India, to be able to hear nothing is a privileged one doesn't take lightly.
Arunachal Pradesh is one of India's largest states with the smallest population, so you can relish in the space and the room to just relax and breathe.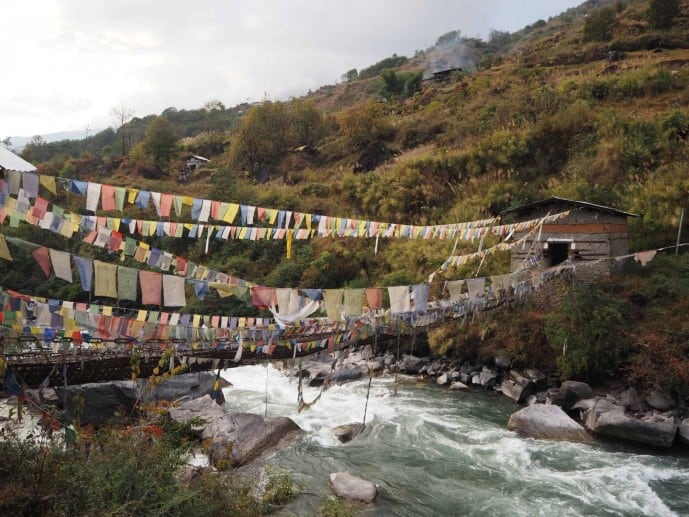 3. You'll miss the people that treat you like family
When I left Arunachal Pradesh, I left feeling like I was part of the family.
Maybe it was because I was with Holiday Scout and it really allowed me to connect with everyone I met.
Or, the fact that the people here are so welcoming and like to find out about you.
Either way, you really feel like you connect with everyone you meet and that you have a family to go back to in AP!
I was invited in for tea in every house I went by and even the local alcohol at 11 am (hic).
I danced with the ladies worshipping, was invited for tea at a Buddhist Nunnery, and was taught to make momo's just like my own mother would teach me to cook back home.
I just felt, part of it.
4. You'll never see the Himalayas in the same way again
The Himalayas covers a wide area across many countries like Nepal, Bhutan, and Tibet but Arunachal Pradesh has some of the best places to view them.
I will never forget this sunset in Tawang. The mountains turned purple once the sun had gone down. I could see the moon on the other side and the Tawang monastery in the distance.
Every road trip you take will lead you through the mountain range and your jaw will drop at every turn.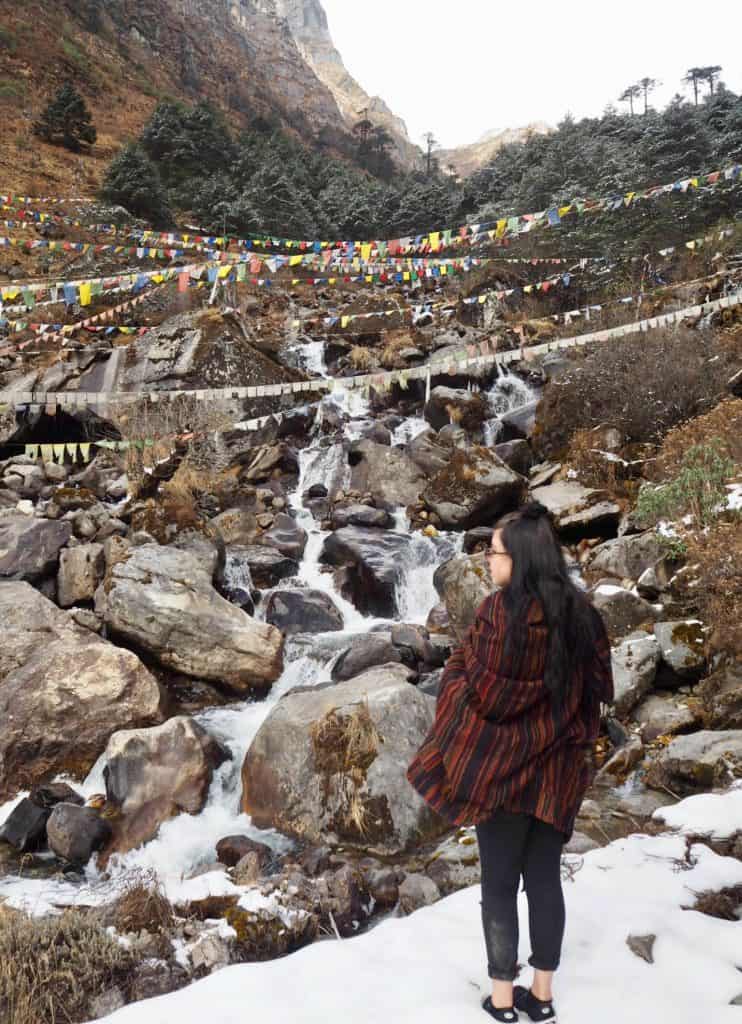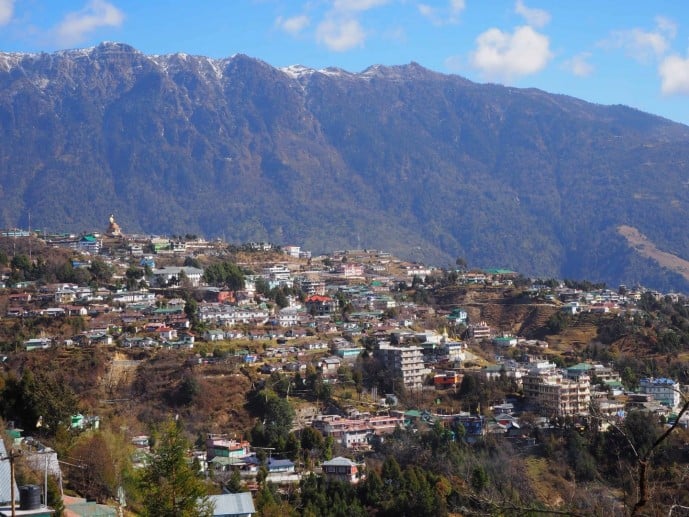 5. ….Or limitless yak butter tea
Not my favourite by a long mile but you will consume a lot of yak butter tea.
Popular amongst the locals it's a hot drink made of tea leaves, yak butter, and water mixed with sugar or salt.
You will be welcomed in a home with a steaming cup to keep you warm.
Although I won't miss it, I definitely can't forget the taste!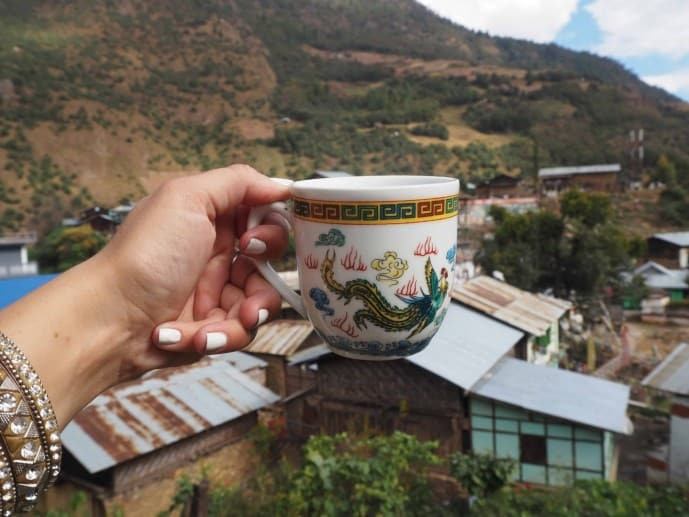 6. You'll celebrate small victories throughout the journey
The roads aren't the best in Arunachal Pradesh, so when you do make it after a long journey, it's time to celebrate.
When we were attempting to head over the Sela Pass through to Tawang, we encountered mudslides and got stuck in heavy snow, and had to head back down.
It was a little bit of a blow on a tight itinerary. After 2 days, we attempted it again, and luckily it was clear!
As they say, it's about the journey, not the destination.
Read more about the Sela Pass in Arunachal Pradesh
7. Visiting Arunachal Pradesh will make you relish in the treasured memories
Whether it's talking to one of the locals, watching the light shine through a monastery at just the right moment, feeling the peaceful vibes at a Buddhist temple, or just loving the fact that this place makes your problems feel small.
It will be something you will treasure. Make the most of it while you can.
8. Nowhere has as many hidden gems
As I was travelling with Holiday Scout, that meant I had the freedom to stop off at off-the-beaten-track locations.
We would be finding hidden waterfalls, bridges, and little farm towns out in the middle of nowhere!
It's rare to find a place in the world that has so many surprises and secrets waiting for you.
Visit this Tibetan bridge in Arunachal Pradesh
9. Or as many furry friends to meet
Before I even got to Arunachal Pradesh, I knew I wanted to meet some of the mountain yaks that live there and I wasn't disappointed!
Along the route to Tawang, there were so many yaks just taking a nap or grazing and some just sheltering from the cold.
It also was a haven for beautiful mountain puppies!
They would run up to me in temples and I want to take them all home. Hope you're okay guys.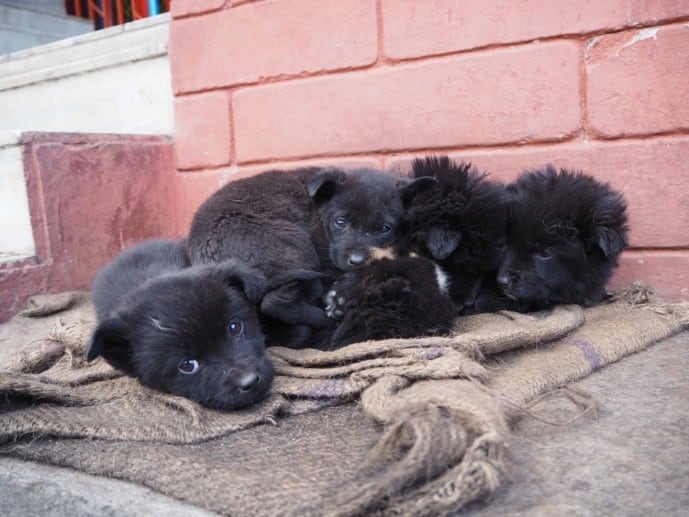 10. You'll miss all the tasty food
Being bordered by Assam, Nagaland, Bhutan, Myanmar, and Tibet produces a wonderful mix of culture and, even better, the yummiest food!
When we were travelling we sampled (and made) Momo's, Thukpa, Then Tuk, steamed bread, yak cheese curry, Himalayan spinach even hard cheese chewing gum (don't ask, I found it gross).
I literally dream about the food now, Thukpa is my all-time favourite dish from the Himalayas. Where else do noodles in soup taste so damn good?!
11. And the fact that it is untouched by the 21st century
You won't find buildings stacked on top of each other, a mass of twisted telephone wires, or TV signals here. It's completely unspoiled.
Many times during my tour, I kept thinking that a lot of it was set up! It was like going back in time or being at a living history museum.
You'd see women weaving dresses, farmers cultivating land, shepherds herding, and steam from the houses that were burning fires or cooking.
It was such a breath of fresh air to see that traditional values and ways of living were still thriving.
12. You won't mind being disconnected from technology
You won't have many phone signals in Arunachal, but you won't care.
There's too much to inspire and excite you to be looking at your phone.
You'll be indulging in the sunrise, or watching the monks praying in the monasteries, marvelling at the mountains, or making friends around the campfires and the heater in the middle of the kitchen with chai.
13. Because it will open your mind to a different world & way of thinking
Do we really need or depend on modern technology to survive in the 21st century?
Should we go back to traditional ways of living?
Is a more simple life a happier one?
These are all the thoughts that went through my head when visiting Arunachal Pradesh.
It will open your mind to a different way of living your life. A one where people trust each other, are curious about one another and care about people.
14. The awesome memories and pictures will haunt you
My photo library is full of amazing pictures from Arunachal Pradesh!
Whether it was the cute village life in Dirang Dzong, the mountains from the Sela pass, or the monastery at Tawang; they ooze inspiration.
The memories you'll make here are ones you'll treasure for a lifetime and make you smile.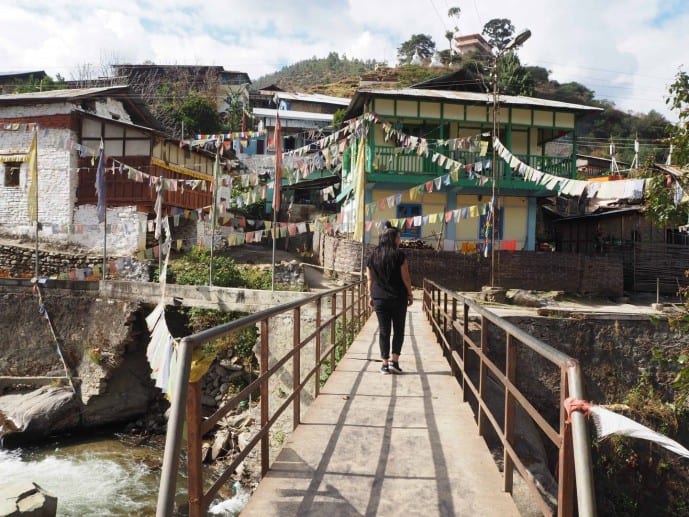 15. And you'll be dying to book a trip back!
If there is one thing I know, it won't be the last time that I set foot in Arunachal Pradesh.
It ruined my life by being the most beautiful place in India I have visited to date. So, I'm already planning when I'm going to be able to go back.
Although it's the least visited state in India, I think this needs to change.
But, I'm torn between unleashing this awesome little secret of paradise and keeping it to myself. It's just heavenly and a complete oasis from anywhere else.
Make sure you book a trip to Arunachal Pradesh when you're in North East India, but you may find it's too beautiful and you won't find anywhere like it again!
Heading to Arunachal Pradesh?
If you liked this Arunachal Pradesh guide, make sure to read more of my articles;
A complete guide for 108 Mane / Mandala Top
Sangti Valley – a hidden gem in Arunachal Pradesh
Why you need to stay in Dirang Boutique Cottages
A complete guide for the Sela Pass
Visiting the ancient Chaksam Bridge
My complete Tawang travel guide
Why you MUST visit the magical Jang Falls
Read more of my North East India articles!
Top things to do in North East India
A complete guide for Hornbill Festival
How to find the double decker root bridges in Meghalaya
A complete travel guide for Guwahati
A complete Kaziranga Safari guide
My top North East India travel tips
Like it? Pin it!