Did you know that you can dine with princesses at Auberge de Cendrillon Disneyland Paris?
You'll be whisked away to a fairytale banquet hall, dine on exquisite French food worthy of royalty, and meet Cinderella and her noble friends.
Although it's a magical experience, it's also one of the most expensive restaurants at Disneyland Paris. But, is it worth the expensive price tag in 2023?
Here is my honest Auberge de Cendrillon Disneyland Paris review and whether this princess dining is worth booking.
"Salagadoola mechicka boola, Bibbidi-bobbidi-boo, Put them together and what have you got, Bibbidi-bobbidi-boo" – Fairy Godmother, Cinderella
What is Auberge de Cendrillon in Disneyland Paris?
Auberge de Cendrillon translates as Cinderella's Inn and is located in Fantasyland.
It's a Disney Princess dining experience and one of the most popular restaurants in Disneyland Park.
You'll dine in a fairytale castle, indulge in delectable French cuisine and meet several Disney Princesses during your meal.
It's a one-of-a-kind storybook experience here at Euro Disney but there are important things you need to know before you book.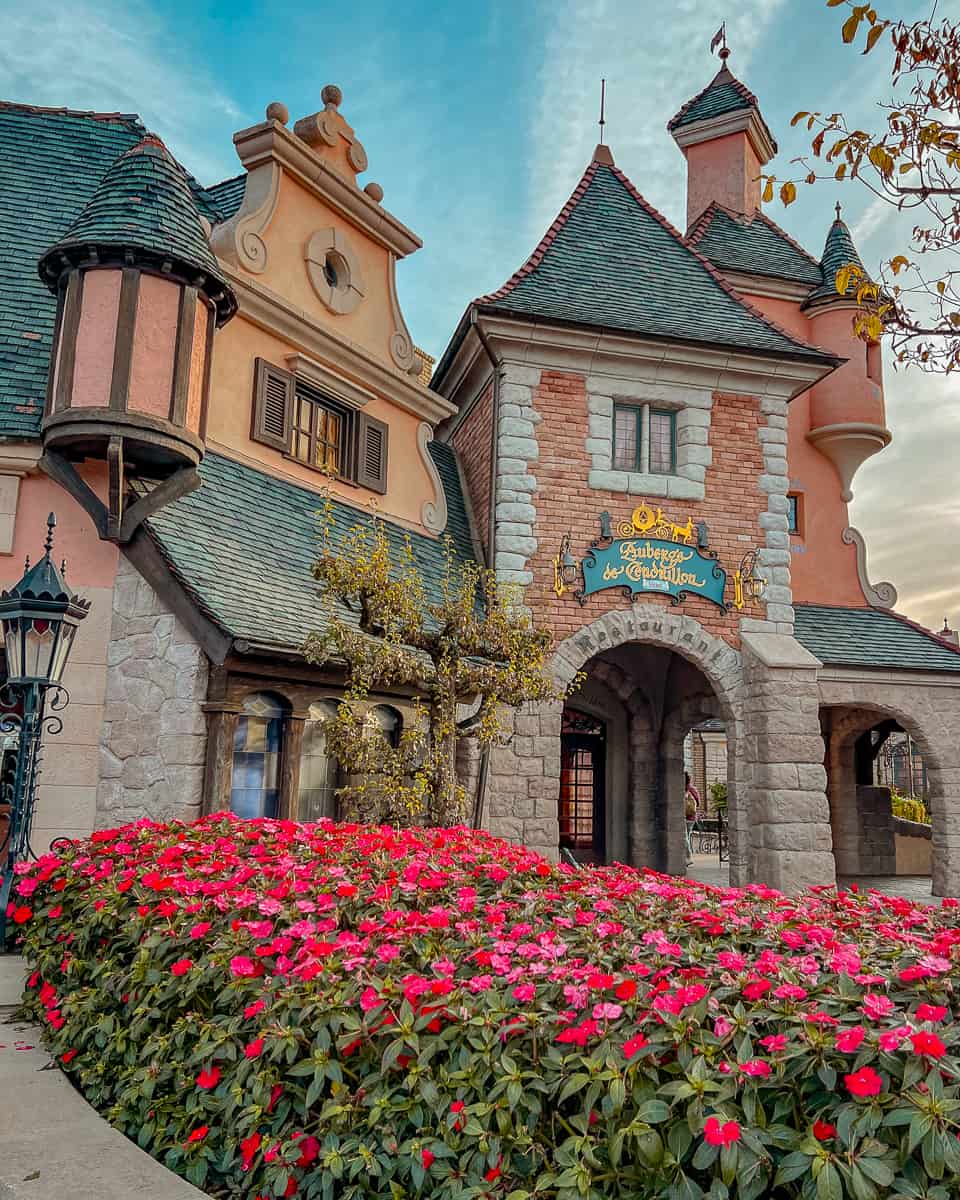 Important information for Auberge de Cendrillon
You must have a valid park ticket to eat at Auberge de Cendrillon Disneyland Paris.
Auberge de Cendrillon is a table service restaurant and can be found in Fantasyland just outside of Excalibur and opposite the Snow White/Pinocchio rides.
Disney Meal plans are accepted starting from Standard to Extra Plus.
It is open for breakfast, lunch, and dinner. The first slot is at 8.15 am and the last table sitting is usually around 60-90 minutes before the park closes.
You must make an online reservation via the Disneyland Paris app, website, or reservations team. Book early as it's likely to sell out!
Vegetarian and Vegan options are available
The restaurant is almost entirely accessible. There are some small tiered sections with stairs but the majority of the dining tables are on the ground level.
What's it like inside Auberge de Cendrillon?
There are some fabulous themed restaurants at Disneyland Paris but the Cinderella restaurant is truly enchanting.
The setting is a fairytale medieval banqueting hall worthy of royalty and will transport you to a faraway land.
It's filled with stone archways, fireplaces, sparkling chandeliers, stained glass windows, and house flags.
There are also scenes and tapestries from Cinderella in every room and lots of little Cinderelly details.
You can even dine in a room themed like the Pumpkin Carriage and the clock tower striking the hour of midnight.
What is on the Auberge de Cendrillon menu?
Auberge de Cendrillon is a French restaurant and so you'll find traditional cuisine on the menu.
Surprisingly, it's quite rare to find French food at Disneyland Paris so this is a great place to sample some during your visit.
You'll find dishes like Pumpkin Soup, Pâté en Croûte, Beef Casserole, and Fried Turbot in a Champagne sauce.
They also have a unique offering here of Cinderella's Dessert that comes with a chocolate glass slipper! This is the only place you can try this in the parks.
All of the food is very rich, and decadent, and comes served with lots of flair. It's a banquet worthy of a royal table.
How much does it cost to eat at Auberge de Cendrillon?
Auberge de Cendrillon is one of the most expensive dining experiences at Disneyland Paris.
You'll be seated in a majestic castle setting, meet several Disney Princesses, and indulge in delectable French cuisine, so it does come at some cost.
The breakfast menu is 50 euros per adult and 40 euros per child.
The lunch/dinner three-course menu is 95 euros per adult and 50 euros per child.
Keep in mind that the adult prices don't include any drinks. The children's Jaq & Gus Menu comes with one drink per child.
There is the option to supplement the adult menu with a wine pairing for 20 euros. Bringing your adult total to 115 euros.
Although the prices are eye-watering, it's a one-of-a-kind Princess dining experience here at Disneyland Paris.
It's guaranteed to be a memorable experience worthy of a Happily Ever After and that is priceless.
What princesses can you meet at Auberge de Cendrillon?
The reason why Auberge de Cendrillon is worth the money is because you meet four Disney Princesses on your visit and they personally greet you at your table.
If you wait to meet a princess at the Princess Pavilion, you could be waiting up to three hours to meet one princess and it's pot luck which princesses you'll meet there.
That being said, the only Disney princess you are guaranteed to meet in Auberge de Cendrillon is Cinderella as it's her restaurant. The others will be random depending on the day.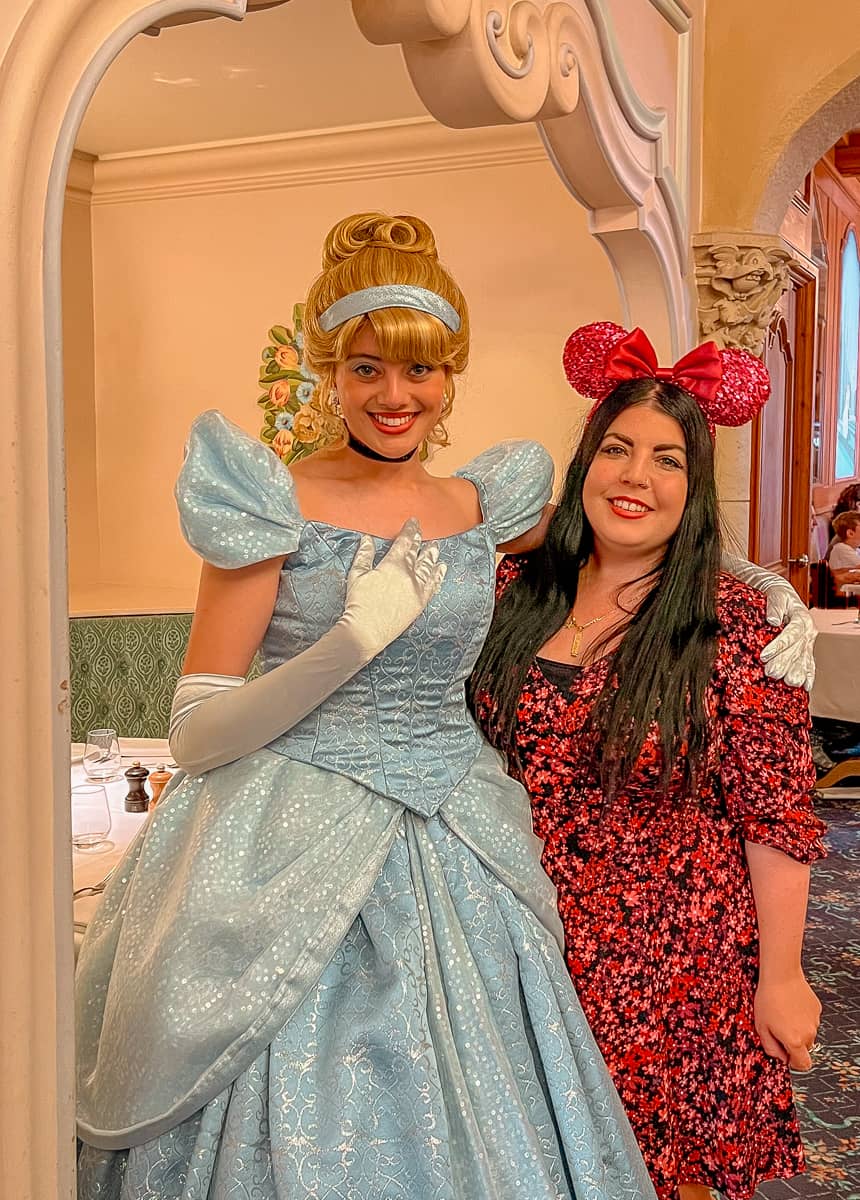 On my visit, I got to meet Cinderella, Ariel, Rapunzel, and Jasmine as well as the Cinderella Mice of Perla, and Suzy.
But, you can also hope to meet Belle, Snow White, Aurora, Merida, Tiana, Mulan, and even Princess Minnie.
Will Anna or Elsa be there? Unfortunately no, but they do have their own Frozen area coming in 2024 so I hope there will be a new character dining experience there!
My honest Auberge de Cendrillon Disneyland Paris review
As the princess dining at Euro Disney is not the cheapest experience, I can understand if you're a little dubious about booking.
Is the food tasty?
Will the service be good?
Will we have a magical time?
Is it worth the expensive price tag?
I asked myself the exact same questions before I booked.
So, in this Auberge de Cendrillon review, I'll break down the experience to let you know what to expect on the day and if it's worth the money.
Arriving at Auberge de Cendrillon
Cinderella's Inn can be found in Fantasyland near the Excalibur sword and opposite the Snow White/Pinocchio rides.
The entire restaurant is gorgeous as it's pink to match the castle. You'll find turrets, stained glass windows, and towers worthy of a royal residence.
The attention to detail of the theming in Fantasyland is mind-blowing. So, I would recommend having a look around this area for magical details.
You can find a Cinderella Fountain just outside and an inner courtyard that has Cinderella's Carriage.
Check out Cinderella's Carriage
One of the hidden gems found in the courtyard behind Auberge de Cendrillon is the Cinderella carriage.
There is stunning attention to detail with the pumpkin shape, gold paint, and pink velvet seating. There are even some miniature LED lights on the gold wheels.
The entire courtyard looks like something from a fairytale and there is lots of outdoor seating in here to relax in.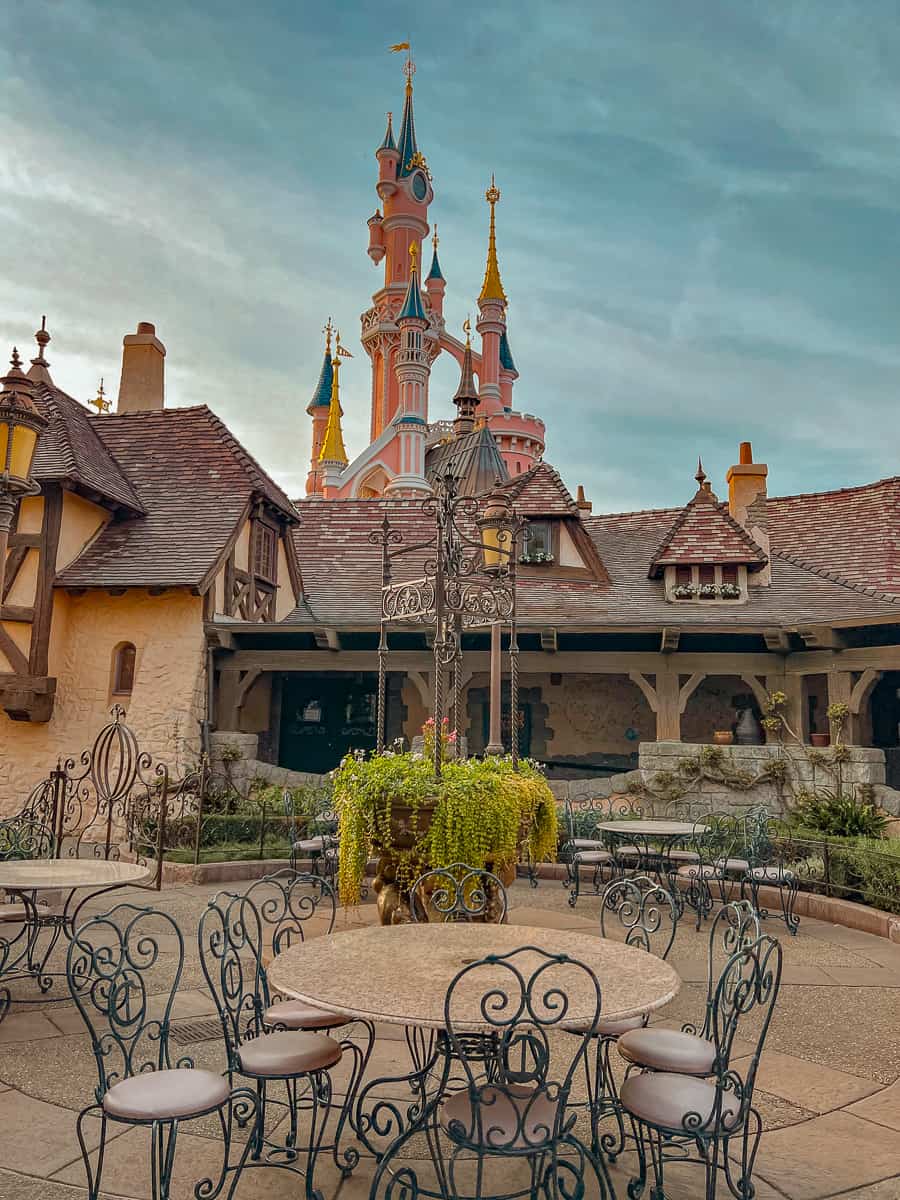 Make sure to check out the fountain well in the centre that has a decoration of Lucifer chasing the mice and birds!
The carriage makes such a lovely photo spot and you can visit before your meal while you wait to be seated or visit here after your Princess dining.
You don't even have to have a dining reservation to see this carriage. It's part of the magical theming in Fantasyland.
Related post – 50+ Instagrammable photo spots at Disneyland Paris
Checking in for your princess dining
When you're ready, you can head inside Cinderella's restaurant and check in with a cast member.
As this princess dining is so popular, you may have to queue at the reception desk. Even at opening time, I was waiting in a queue to get inside.
The first thing that the cast member asks you at the desk is, 'Have you seen the price of the menu?'. So, you'll be well informed before you sit down to dine.
You'll then be asked to wait for your seat. The waiting area was gorgeous with some pretty seating and tapestries of Cinderella.
If I'm being honest, the arrival here was a bit of a hot mess. There are people everywhere and it's quite hectic.
But, I assure you when you get inside the restaurant it's very well organised and a lovely atmosphere!
What dining rooms are there at Auberge de Cendrillon?
There are several dining areas at Cinderella's Inn and you will be randomly assigned a room on the day.
The entire place has been decorated as a majestic medieval banqueting hall worthy of royalty.
You'll feel like you're inside an ancient castle with lots of chandeliers, fireplaces, and high-backed seating.
There are also portraits and tapestries showcasing scenes from Cinderella in every room.
Although all the rooms are nice, I felt pretty lucky as I got to eat in the carriage room area which was designed like the Cinderella carriage and ballroom.
It was so ornate with pearlescent decor, sparkling chandeliers, and a ceiling painted like the sky!
You can't request a room beforehand but you can always put in a request on the day if you wanted to dine in a particular area.
Amuse-Bouche
When you take your seats, your server will take your drinks order. You'll then be served an amuse-bouche.
It's a warm Cheese Madeleine and it was pretty tasty. It gave you something to nibble on whilst you browsed the menu or are waiting for your starter to arrive.
Traditionally, this meal used to be served with a Disney Princess Cocktail, but it wasn't offered on my visit.
I decided to order one anyway and it was really scrummy! It's non-alcoholic and made with a mix of berry fruits.
The starters
For the starters you had a choice of;
Pumpkin Soup and Pumpkin Puree with Squash seeds (Vegan)
Warm Scallops with Cauliflower in a creamy Lemon and Thyme sauce
Duck, Pear and Chestnut Pâté en Croûte with Fig and Meaux Mustard Chutney
I went for the Pâté en Croûte and it was not only beautifully presented but really tasty too!
The main courses
The main courses had a choice of;
Beef Casserole in a Red Wine Sauce
Pan-Fried Turbot Fillet in a Champagne Sauce
Roasted Supreme of Chicken
Or Pea and Herb Finger (vegan)
I went for the Beef Casserole and it was honestly one of the best meals I've had a Disneyland Paris.
The meat was tender, the sauce was really rich and flavoursome. It also came with glazed carrots, truffle cream sauce, and cheesy mashed potatoes on the side.
It was delicious but also it looked amazing presented on the plate with lots of garnish and sauce.
Cinderella's Dessert
For desserts, there are again a couple of choices on the menu which are;
Warm Chocolate Lava Cake with Morello Cherries (vegan)
Although they all sounded good, I just knew I just had to have the Cinderella Dessert as it's the only place you can try it in Disneyland Paris.
The adult version was a creamy layered cake with fruit and nuts and a raspberry sauce. It came with an adorable white chocolate glass slipper on the side.
Although it was tasty, it was very rich and creamy. I wish I'd ordered the Cinderella slipper from the children's menu.
It's a hollow white chocolate slipper filled with milk chocolate mousse inside and it looked amazing!
Meeting all the Disney princesses & Cinderella Mice
Beyond the food being delicious, the best part is meeting all the Disney princesses whilst you dine.
Each princess will be greeting every guest at their table and you can talk with them, get your photo taken, or ask for an autograph.
I met Jasmine, Ariel, Rapunzel, and Cinderella and they were all so lovely and gracious in their pretty dresses. I also loved meeting Suzy and Perla as they were so fun!
The princesses will interact with adults as well as younger guests and for the same amount of time which I think is a lovely touch.
As I was dining solo, I was a little nervous about getting photos of me and the princesses. My thinking was everyone would be eating and I didn't want to disturb people.
But, I shouldn't have worried as the cast members are so lovely. Each Princess has a chaperone that is standing by so they will be happy to help you take some photos for you on the day!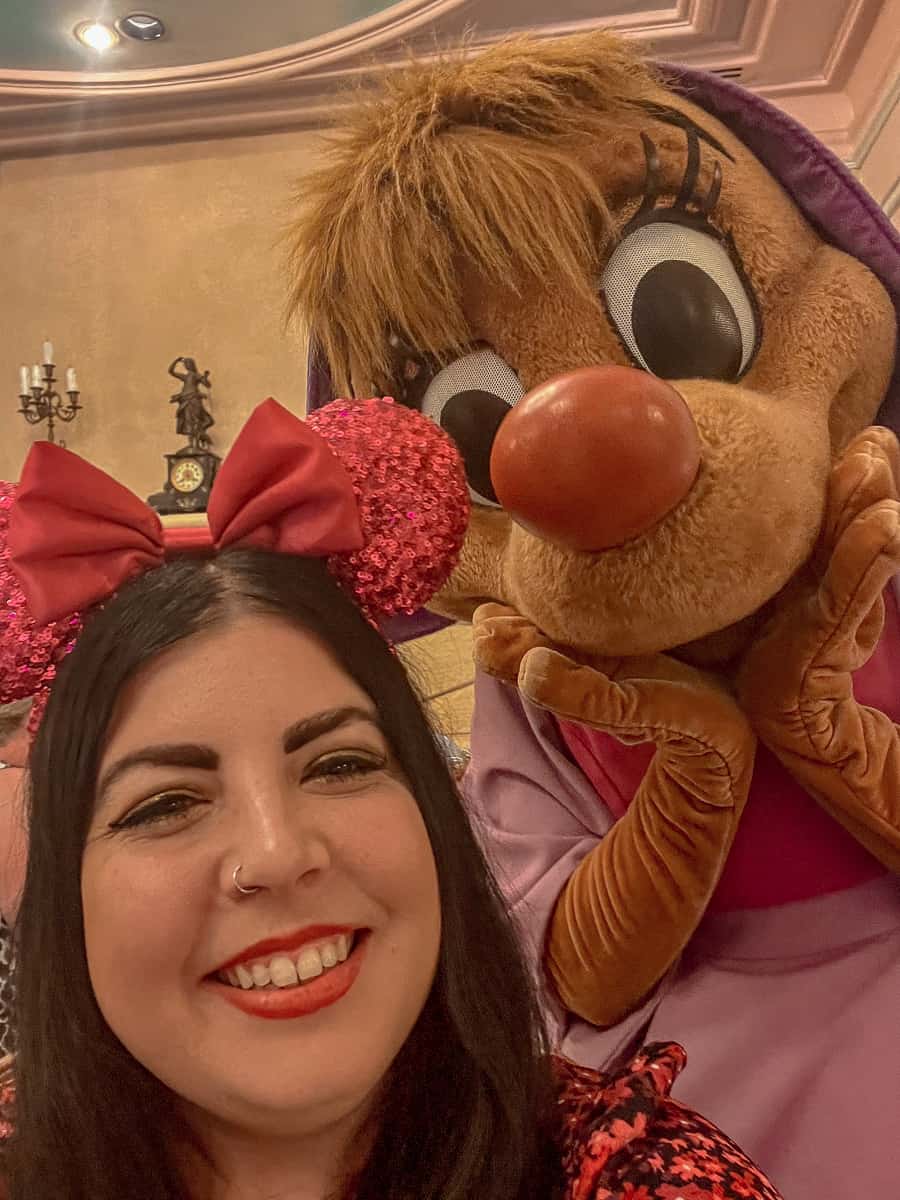 Is Auberge de Cendrillon worth the price?
YES, although Auberge de Cendrillon is very pricey, I did think that this princess dining experience was worth the money.
Not only is the setting spectacular and makes you feel like royalty but the food is also exquisite. It's one of the best meals I've had in the parks.
I thought the service was great and the staff were so attentive during my meal but I was one of the first people of the day. I can't speak for the afternoons/evenings.
Meeting the princesses is obviously the highlight and they were all so lovely.
It's a magical meal in a fairytale setting that will make you feel like a prince or princess. Don't miss it whilst in Disneyland Paris
How long does it take to eat in Cinderella's Restaurant?
The one thing I find about table service restaurants at Disneyland Paris is they take lots of time.
I wouldn't recommend booking a restaurant like this if you only have one day at the parks and you want to maximise your day.
In a normal table service restaurant at Disneyland Paris, you will need around 90 minutes to two hours.
But, as this is a Royal Princess dining experience, you will need at least two hours as the princesses will be meeting every guest for photos and autographs and this takes a while.
Everyone has a set menu in Cinderella's restaurant and the lunch/dinner is three courses.
It's also not a cheap experience so I would recommend taking your time, enjoying the food, and relaxing whilst waiting for the princesses to reach your table.
They will get to you eventually and it's definitely worth waiting for!
Magic tip: Try not to make any important bookings (shows, parades, fireworks, trains etc.) close to your dining time.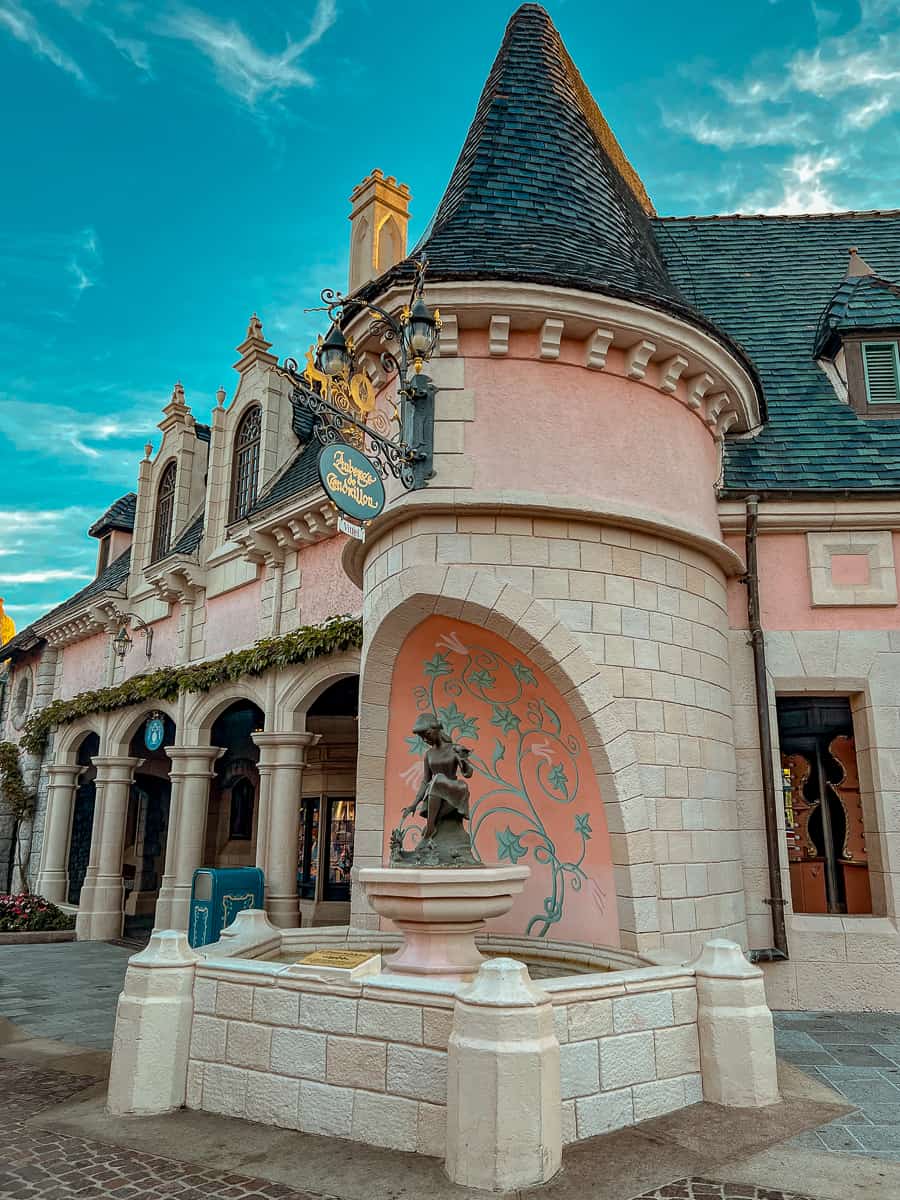 How do you make a reservation for Auberge de Cendrillon?
Although you could wait until the day to try and reserve a table, this experience is guaranteed to sell out. So, you'll be waiting a long time for a cancellation.
It's best to reserve a table for Auberge de Cendrillon via the Disneyland Paris app. It's free to do and really easy. Here is how to make a reservation:
From the home screen click 'Book a table'
Find Auberge de Cendrillon Restaurant from the restaurant list
Click on the date you are visiting the parks
Select the number of people
Then select your time slot when you want to visit
Input your contact information, and special requests and confirm
Then you're all booked in! Make sure to check for an email from Disneyland Paris to confirm your table reservation to make sure you're booked.
If you would prefer you can call the reservations team to make table bookings but it often costs money from abroad to call. It's far easier to book online or through the app.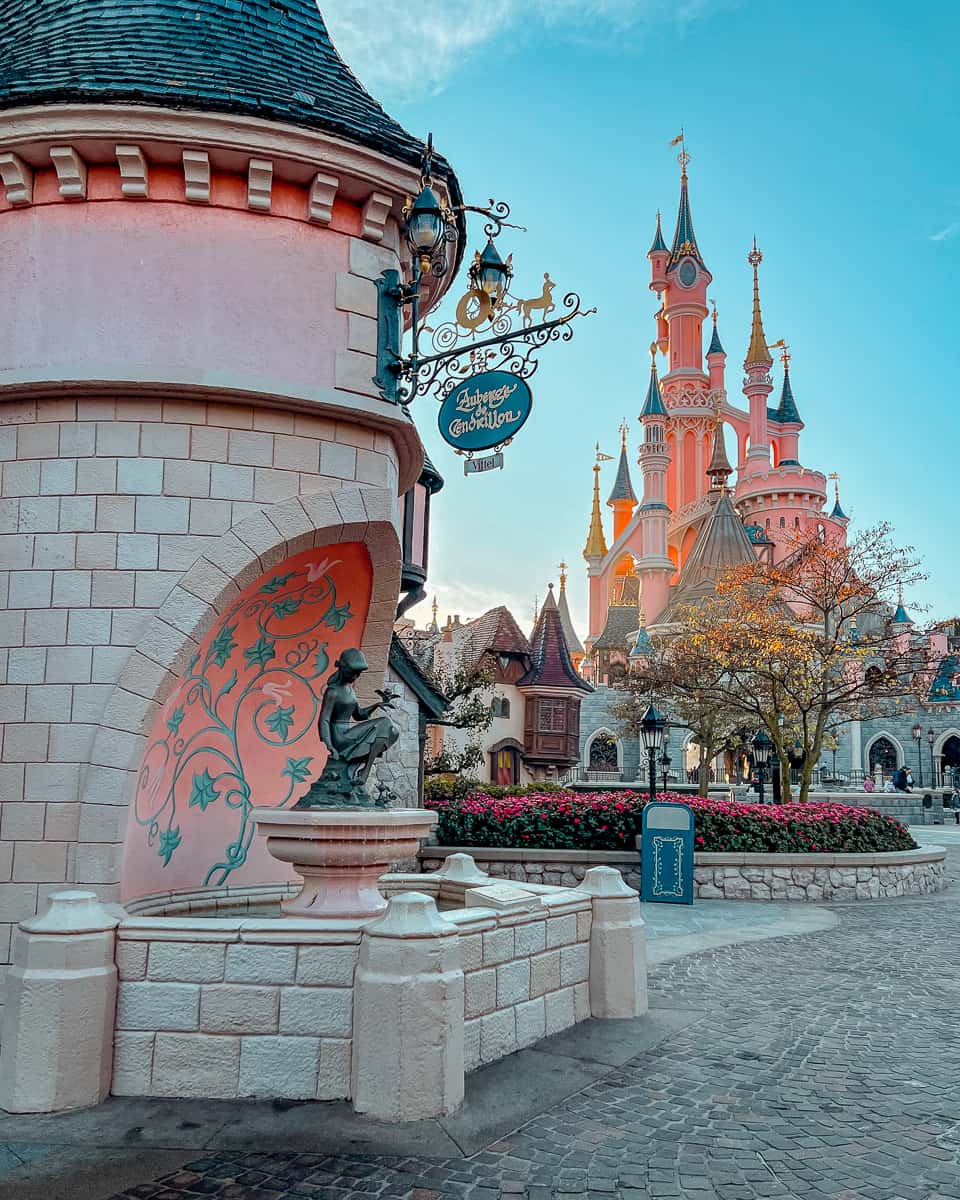 My top tips for dining in Auberge de Cendrillon
Book in advance – as one of the most popular restaurants at Disneyland Paris, I would reserve a table way in advance on the app.
Dressing up – children can dress up but adults can't. You can Disney bound though and wear dresses inspired by Disney princesses.
Leave enough time – as it's Princess character dining you will need to leave lots of time for your meal. You'll meet four princesses and two mice and this can take time.
Don't book near parades or fireworks – on that note, don't book too near major parades, booked shows, or the fireworks. You don't want to have to rush and miss a character.
Bring your autograph book – as well as meeting the Disney princesses and taking photos, you can get your autograph book signed by the characters too.
Adults can buy the children's menu – if you didn't like the food options on the adult menu you can buy the children's menu but you still pay the adult price.
Do you love Cinderella? Check out these places next!
Unlike Walt Disney World, this park concentrates more on Aurora than Cinderella as they have Sleeping Beauty's Castle. There's also no Cinderella ride or show at Disneyland Paris.
But, there are plenty of places where you can find Cinderella throughout the park if you were a fan.
I've already mentioned the Cinderella Carriage in the courtyard. This is a hidden gem and a must-see for a photo!
Also, check out the flower well in the centre with Lucifer chasing mice and birds.
Just outside of Auberge de Cendrillon, you can find Cinderella's Fountain in Fantasyland. This is a replica of the one in Magic Kingdom Orlando.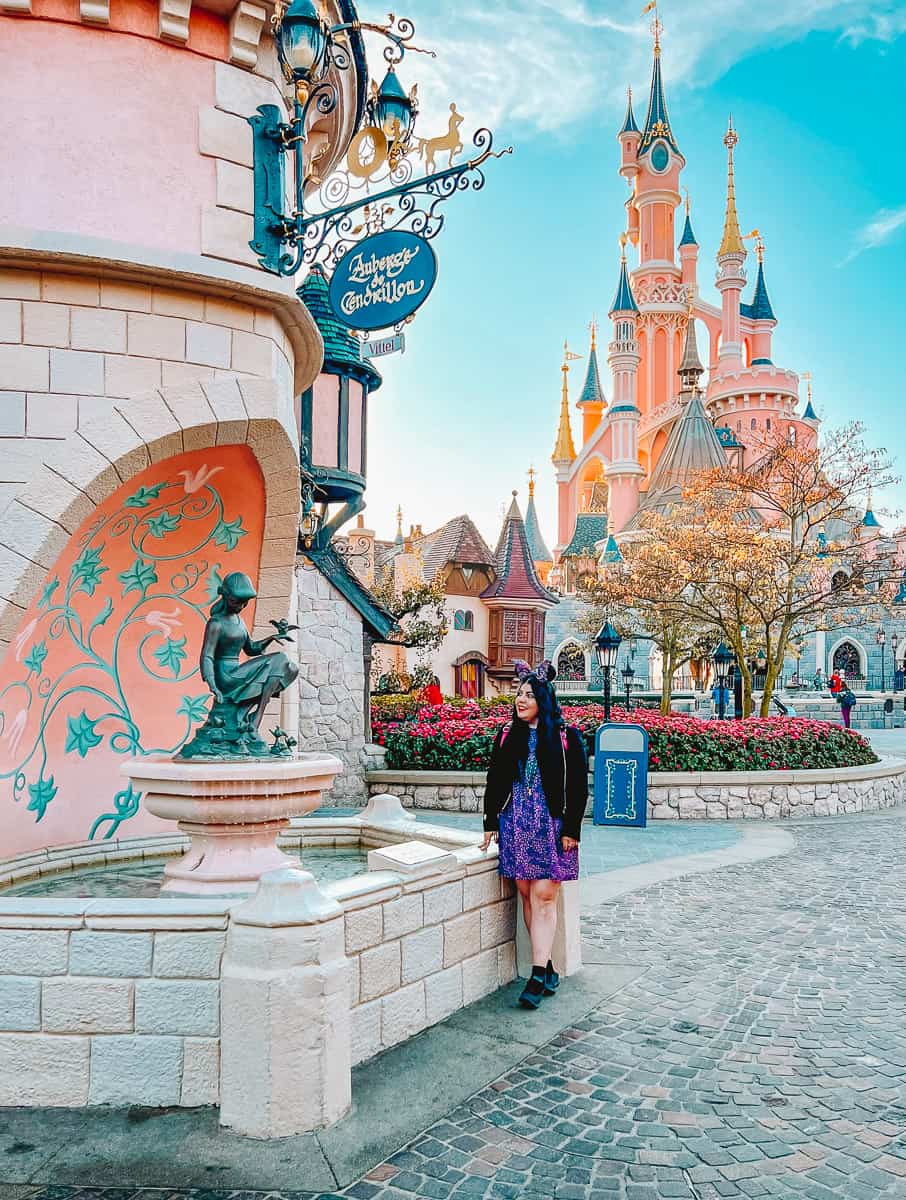 You can see Cinderella in Stars on Parade and she will be with the other princesses on their float. I actually got to see Mulan on my last visit which is pretty rare.
Or, you can wait to meet Cinderella at the Princess Pavilion but the queue times are horrendous and it's the luck of the draw which princess you will meet.
I think it's easier to eat at Cinderella's Inn where it's a guarantee to meet her than wait there for hours!
Or, there's a 'secret princess spot' opposite Pizzeria Bella Note where you can often catch princesses en route. They won't stop but you can snap a photo, wave, and say hello.
In the Storybook Store in Main Street USA, there are some classic Disney characters on the ceiling and you can try to find the mouse Jaq. But, he's very tiny and hard to spot so ask a cast member if you get stuck.
They also have Princess Weeks at Disneyland Paris with lots of special princess-themed things planned.
You can buy a limited edition Cinderella popcorn bucket in the shape of a pumpkin carriage that lights up in L'Arbre Enchanté. But, fair warning, it costs around 30 euros.
That's all I've seen from Cinderella at Disneyland Paris. But, if you've seen any more then please let me know!
Are there any other Character dining experiences in Disneyland Paris?
Yes, there is a Disneyland Paris character dining experience available at the Plaza Gardens Restaurant near Main Street USA.
This is a buffet-style restaurant where you can meet classic Disney characters like Goofy, Eeyore, Mickey Mouse, Minnie Mouse, Pinocchio, Geppetto, Winnie the Pooh, and Tigger.
Again, it's usually random which characters you'll meet on the day but it will certainly be a magical time.
You can also book this via the Disneyland Paris app and it's recommended as it sells out quickly!
Book your tickets for Disneyland Paris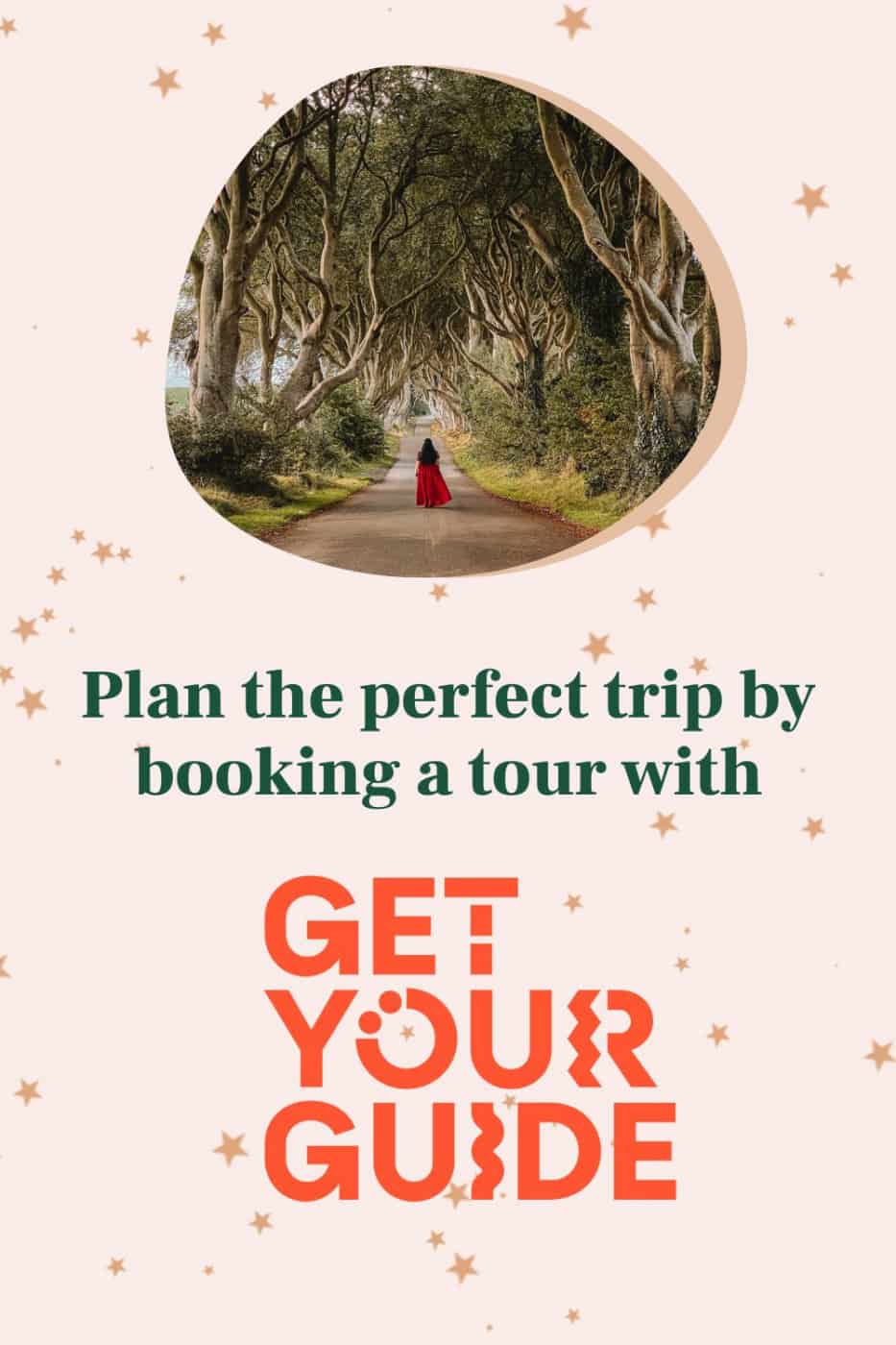 Pre-book tickets to Disneyland Paris!
Auberge de Cendrillon FAQs
Where is the princess breakfast at Disneyland Paris? It's in Auberge de Cendrillon in Fantasyland!
What does Auberge de Cendrillon mean in English? Cinderella's Inn
How many princesses are at Auberge de Cendrillon? You'll meet 3 or 4 depending on the day. The only guaranteed princess is Cinderella, the others are chosen at random.
What characters are at Auberge de Cendrillon? Cinderella, Disney Princesses, and the Cinderella Mice Perla and Suzy!
Read more of my Disneyland Paris articles
55+ Disneyland Paris Secrets & Hidden Gems
An honest Toad Hall Restaurant Review
Newport Bay Disneyland Paris Review – Is Compass Club worth it?
How to visit the Disneyland Paris Dragon under the castle
Honest Bistrot Chez Rémy review – Paris Ratatouille restaurant
Walts An American Restaurant Review
25+ Things to do in Disney Village Paris
Save this Auberge de Cendrillon Disneyland Paris review for later!