If you're a Jane Austen fan, then you may love the fact that there are some amazing Pride and Prejudice locations that you can visit in the Peak District.
One of those is the Longnor Pride and Prejudice filming location. That's right, this gorgeous village in Staffordshire featured in the hit BBC TV Series in 1995 starring Colin Firth as Mr. Darcy and Jennifer Ehle as Miss Bennet.
The historic Chapel Street Longnor featured as the location of the Lambton Inn during the series. It's easy to see why they chose this gorgeous location as it looks like it's been trapped in time.
Here is a complete Longnor Pride and Prejudice Filming Location guide and why you must visit Chapel Street – the real Lambton Inn filming location!
Pride and Prejudice Peak District connection
Did you know that there has been a long-standing Pride and Prejudice Peak District connection?
Yep, Jane Austen herself stayed in Bakewell at the Rutland Arms and many say her visit to Chatsworth House nearby inspired her to write Mr. Darcy's Pemberley in her famous novel.
Also, she writes about the Derbyshire Peaks where Lizzie visits with her Aunt and Uncle Gardiner.
Now, although that was many years ago, fans still love to visit the Peak District today due to the Pride and Prejudice filming locations that can be found in the National Park.
The 2005 Pride and Prejudice movie starring Kiera Knightly and Matthew Macfadyen was filmed here.
You'll recognise many locations like Stanage Edge where Lizzie Bennet stands at the start of the movie and Chatsworth House as Pemberley! Also, they transformed Haddon Hall to play the inside of the Lambton Inn.
You may recognise locations in the 1995 BBC TV series too like Ramshaw Rocks and National Trust's Lyme Park which featured as Pemberley. Or Sudbury Hall where Lizzie sees Mr. Darcy's painting.
But, there is one quaint location that many Pride and Prejudice fans miss and that is Chapel Street Longnor which played the town of Lambton in the TV series!
Related post – How to Visit Mr. Darcy's Pemberley aka Chatsworth House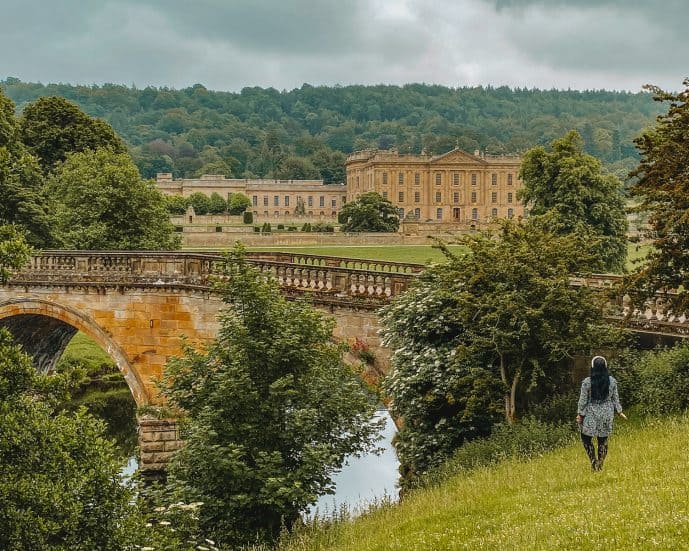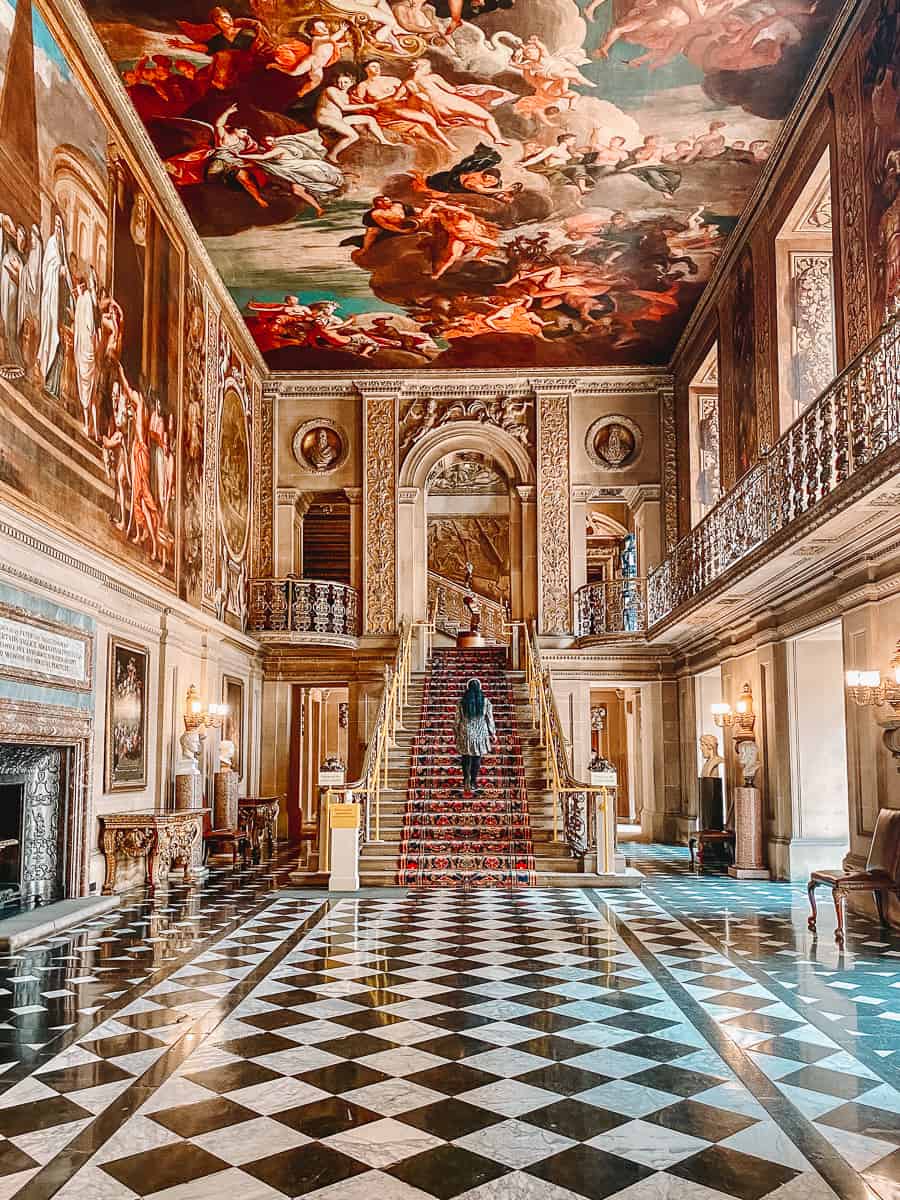 Lambton in Pride and Prejudice
In the Pride and Prejudice book, Lizzie takes a holiday with her Aunt and Uncle Gardiner to the Derbyshire Peaks.
It's here she enjoys her tour of the "celebrated beauties of Matlock, Chatsworth, Dovedale, or the Peak"
On their way, they stop here at Lambton and stay at the Inn. Lambton is the former residence of her Aunt, Mrs. Gardiner;
"To the little town of Lambton, the scene of Mrs. Gardiner's former residence, and where she had lately learned some acquaintance still remained, they bent their steps, after having seen all the principal wonders of the country; and within five miles of Lambton, Elizabeth found from her aunt that Pemberley was situated. It was not in their direct road, nor more than a mile or two out of it. In talking over their route the evening before, Mrs. Gardiner expressed an inclination to see the place again. Mr. Gardiner declared his willingness, and Elizabeth was applied to for her approbation."
Chapel Street Longnor Pride and Prejudice filming location as Lambton
Now, although Jane Austen did get her inspiration from Bakewell and Chatsworth House, Longnor is a little too far away to be the inspiration for Lambton.
Nevertheless, the production team chose this fabulous village for the filming location as it looks like it has been trapped in time!
In the 1995 TV series, most of the inside of The Bull Inn at Lambton was filmed in a studio. But, they did film the exteriors in Chapel Street Longnor.
In the scene, we first see Elizabeth Bennet walking on Ramshaw Rocks (a location near here) then, she returns to the Lambton inn. The Land Lady tells her that there are two gentlemen and a lady waiting for her in the parlour.
Of course, that gentleman is a certain Mr. Darcy and his sister Georgiana. Plus, Mr. Bingley joins them too!
Click here to watch this scene – Mr. Darcy awaits Elizabeth Bennet at The Bull Inn at Lambton
The history of Chapel Street Longnor
Longnor village has been a settlement since the early medieval times and it was recorded in the Domesday Books as Longenalre in 1086.
It used to form part of Bradley Manor owned by Norman Robert de Stafford and the name translates to long slope in Anglo-Saxon or 'Langen Ofer'.
The oldest remaining building in Longnor is the Ye Olde Cheshire Cheese Inn that has a history since 1621.
Most of Chapel Street's buildings date back to 1771 and its thought that the majority were built of stone quarried from Daisy Knoll.
The village used to be a bustling market centre and it had a Victorian Market Hall which was constructed in 1873.
It's now a coffee shop and craft centre which you can find in Market Place Square but it still has a list of the original market stall tariffs on the sign out the front.
During the Victorian Era, Chapel Street used to have a pub called the Red Bull Inn. But, it's thought to be a lot older than that. The last pub license here was renewed In 1908.
Today, it's an art gallery and many of the buildings around Chapel Street are residential with a grade I or II listed status.
How to visit Chapel Street Longnor
Although Longnor is a large village in Staffordshire, Chapel Street could not be easier to find when you arrive.
If you park up in the ancient Market Place in front of the Old Longnor Market Hall, you'll find the cobbled entrance to Chapel Street straight in front of you to the left.
It's a bit of a hidden gem but when you step inside this alleyway, you'll honestly feel like you've been transported to another world.
Many of the buildings in Chapel Street date back to the 18th century which is around Jane Austen's time so you'll feel like you're walking through a chapter of her book!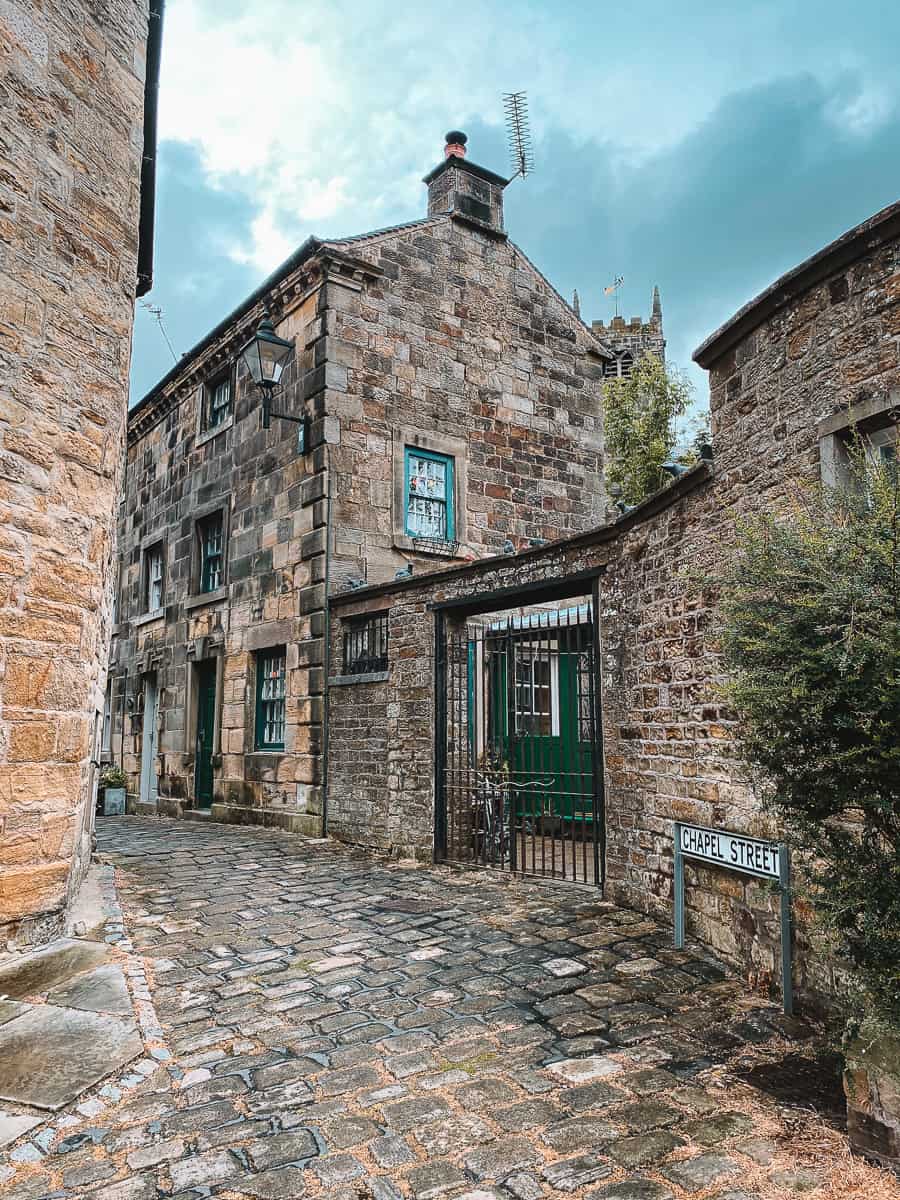 Things to do in Chapel Street Longnor
So, what is there to do on Chapel Street in Longnor? Well, beyond taking photos and admiring the ancient cobbled lane. There are a few bits to do here!
Although you may not find Mr. Darcy wandering around here any time soon or a pub like the Lambton Inn, you can certainly soak up the atmosphere.
Here are all the things to do on Chapel Street Longnor!
1. Wander down the gorgeous cobbled street
Of course, the first thing you should do is wander down the cobbled streets like your Elizabeth Bennet!
It honestly feels like another world as it's shut off from the rest of the village down an enclosed alleyway.
You'll notice the art gallery instantly which still has the bull sign on it like the TV series but you'll love exploring every corner here.
You'll see oil lamps, the church spire of St Bartholomew's Church, quaint cottages, and cobbles everywhere. It's just perfect.
Make sure to take lots of photos as this is a photo opportunity you do not want to miss!
2. Check out The Red Bull / Dragon's Back Studio
Although there is no pub on Chapel Street today, this art gallery used to be the location of the 'Olde Red Bull Inn'. So, it is fitting that it was used as the Lambton Inn for Pride and Prejudice.
Although it was listed in 1818, its history dates way before that and it was known as the Bull's Head in Victorian times. The last license for the premises expired between 1904 – 1908.
The original sign is still preserved outside the building. Although it has been painted black and red whereas in the series it was black and white.
Nowadays, it's an Art Gallery called Dragon's Back Studio which is run by Tony Beresford. He often runs exhibitions throughout the year!
3. Have tea in Cobbles Café
If you fancy a pick me up after exploring the village, then head over to the Cobbles Café which lies just outside of Chapel Street in the Market Place.
It's a quaint tearoom that serves up teas, coffees, homemade cakes, breakfast, lunch, and light bites throughout the day! Plus, they serve up some of the famous Bradwell's ice cream in summer too.
Everyone is welcome including hikers, bikers, and dog likers plus anyone else who wants to come in. There is outdoor and indoor seating available.
They are open daily until 4pm. Click here for more information on Cobbles Cafe
What else is there to do in Longnor village?
Longnor is a gorgeous village in Staffordshire which has a surprising amount of things to do!
After you visit Chapel Street, you can go and visit St Bartholomew's Church which is just nearby.
You can also visit the historic Longnor Craft Centre which used to be the Old Market Hall in the square. Don't miss out on seeing the tariffs above the entrance!
You could also pop in for a bite to eat at either the Crewe and Harpur Arms or the Ye Olde Cheshire Cheese Inn!
Of course, there is the Cobbles Café, Manifold Fish and Chips, and the Longnor General Store that serves up food and drink if you were looking to stock up for your walks in the area.
Talking of walks, you're at the perfect starting place here! You're only a short drive from Ramshaw Rocks and Doxey Pool. Chrome Hill is also a short drive away or Solomon's Temple near Buxton.
A short while longer and you'll reach the Monsal Trail and Monsal Head Viewpoint. Which leads you to Bakewell, Chee Dale, and Ashford in the Water.
You're also near the Dove Valley here with the Dovedale Stepping Stones and the Manifold Way with Thor's Cave.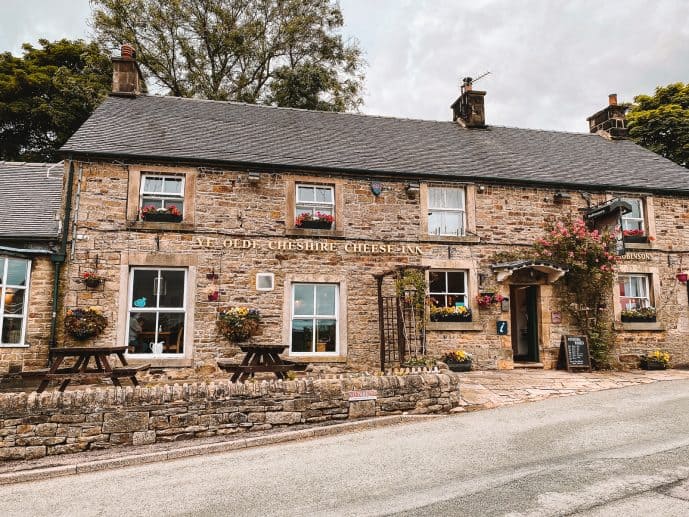 How to get to Longnor in the Peak District?
Longnor is a village that is located in the remote Staffordshire countryside in the High Peak between the bustling spa town of Buxton and Hartington!
It's based on an ancient crossroads and that's where you'll park up when you first arrive at the village. This ancient market square is also connected to the historic Chapel Street.
It's easiest to drive to Longnor Village and it's only a 15-minute drive from Buxton and a 10-minute drive from Ramshaw Rocks, another Pride, and Prejudice location.
It's also a 45-minute drive from Lyme Park and a 30-minute drive from Chatsworth House if you were on a Jane Austen pilgrimage!
If you are traveling to the Peak District area car-free, the High Peak Buses do have a 442 bus service from Ashbourne, Hartington, and then Buxton which stops in Longnor Market Place. Click here for details.
A Peak Plus Day Ticket currently costs £7.50 but you can use their services all day! Weekly options are also available for those on an extended car-free holiday in High Peak.
Longnor Parking
There is some free parking in the Longnor Market Square as you arrive which is opposite the Longnor Market Hall by the village shop.
Although free, the village does ask for a small donation in an honesty box while you're on your visit!
As this is a free car park, spaces are limited so I would always suggest visiting earlier or later in the day.
There are some toilet facilities here too and they can be accessed nearby the entrance of Chapel Street.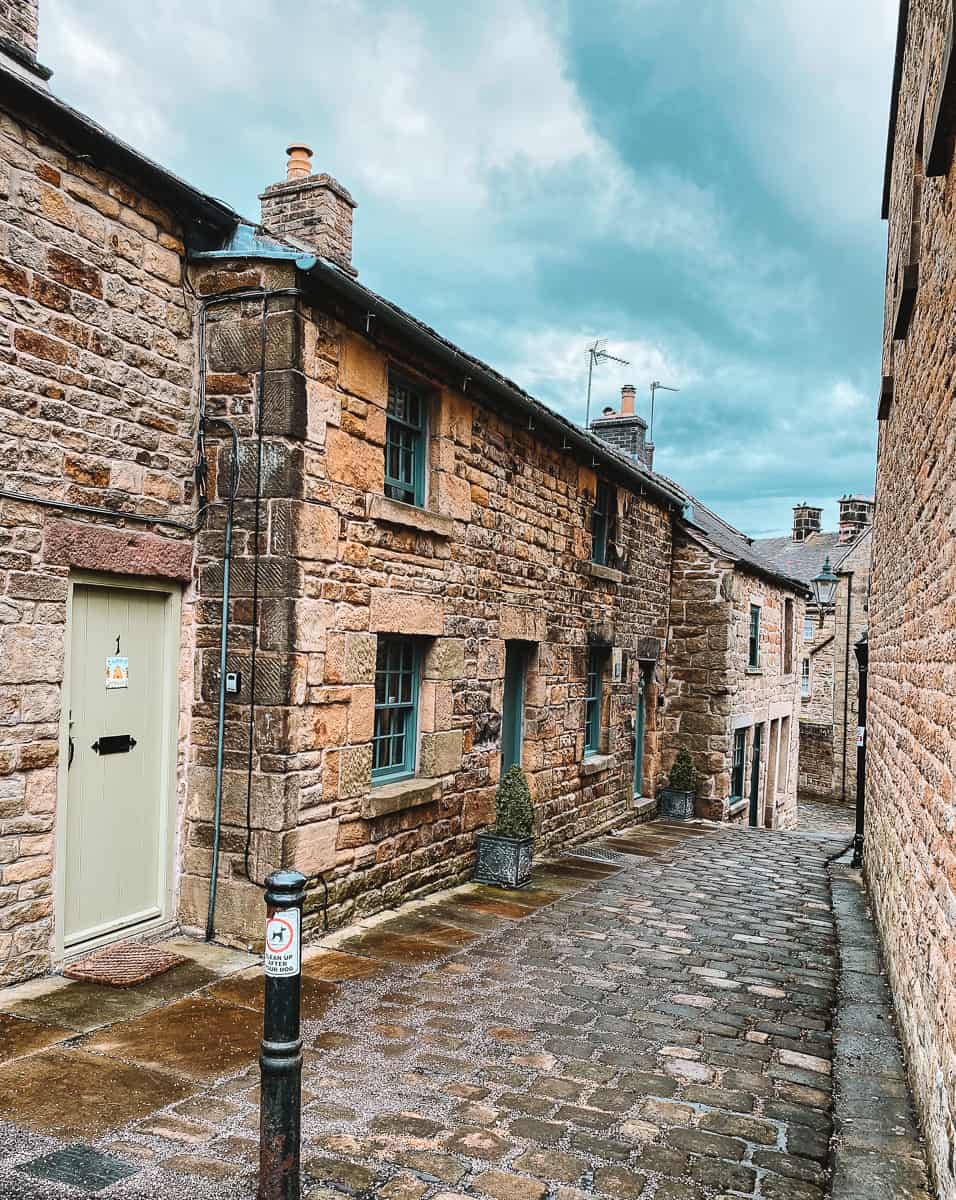 Are you looking for more Pride and Prejudice locations in the Peak District?
There are plenty of locations that you can visit nearby if you're a Pride and Prejudice fan!
In the TV series, you can visit the dramatic Ramshaw Rocks which is only 10 minutes down the road in Leek.
Also, if you wanted to visit Pemberley and the famous reflection pool of Mr. Darcy then you can head up to the National Trust Lyme Park and House in Cheshire.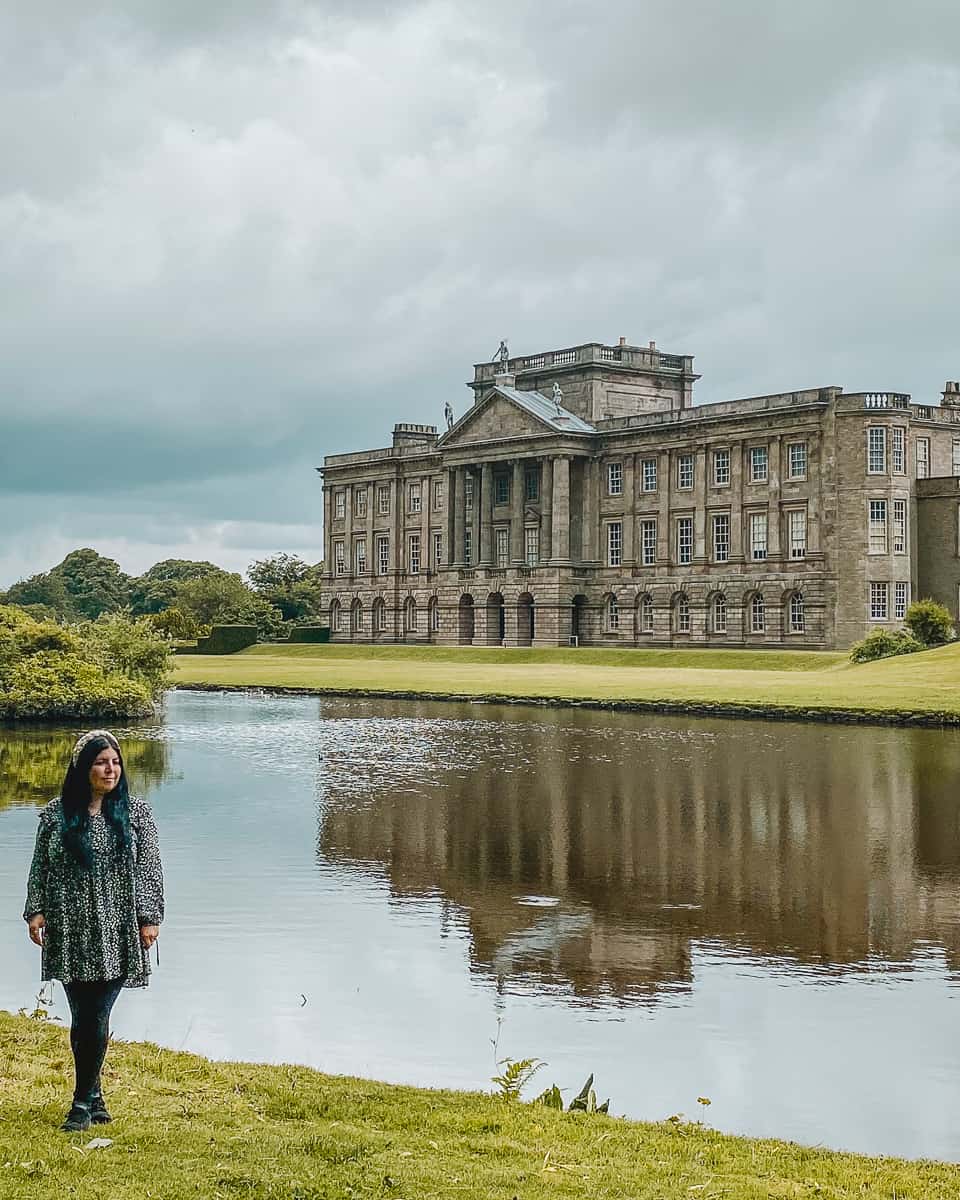 Sudbury Hall was also featured in the TV series which was used as the location where Elizabeth Bennet saw Mr. Darcy's painting.
In the film, you can visit the amazing Chatsworth House which featured as Pemberley. You can even see the Mr. Darcy bust featured in the film on display in their gift shop.
Stanage Edge is where Elizabeth Bennet stands with her dress flowing in the wind at the start of the movie and Haddon Hall was transformed into the busy Lambton Inn for the production.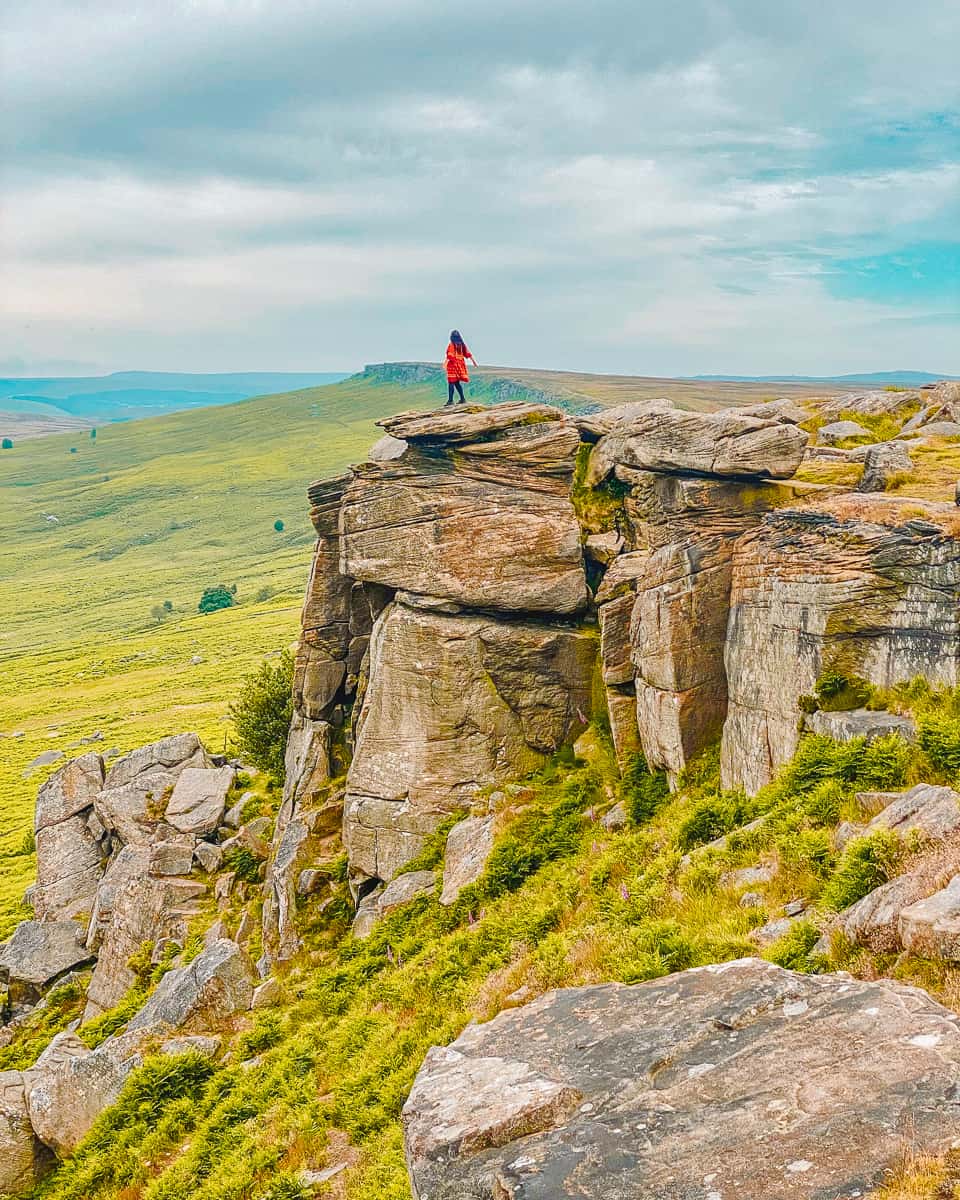 Read more of Jane Austen travel guides!
Stourhead Pride and Prejudice guide
A self-guided Jane Austen tour of Lyme Regis
Things to do in Lacock Village, Wiltshire
Read more of my Peak District guides
How to get to Thor's Cave in the Peak District
How to get to the incredible Bamford Edge
How to find Robin Hood's Cave in Stanage Edge
A magical easy walk to Lud's Church
How to visit & cross Dovedale Stepping Stones
A complete guide to Peakshole Water Castleton
How to visit Little John's Grave in Hathersage
Malfoy Manor location at Hardwick Hall
Monsal Head Viewpoint Visitor Guide
How to get to Solomon's Temple in Buxton
Best things to do in Ashford in the Water
The best things to do in Milldale
Chee Dale Stepping Stones walk
Why you must visit Scrivener's Books in Buxton
Things to do in Eyam Plague Village
Save this Chapel Street Longnor Pride and Prejudice filming location for later!