Listen up witches and wizards of all houses. Did you know that you can visit The Department of Magic Edinburgh which is a Harry Potter cocktail bar?!
Here, you can enjoy their Magic Potions Tavern and brew some spell-binding cocktails by attending your very own Potion's Class.
It's just like the one with Professor Snape at Hogwarts where you can prepare a witches brew to summon the Dark Lord or create a glittering Herbology Elixir!
As a huge fan of Harry Potter and anything magical, I just had to check out this magical cocktails experience for myself while in the city.
Here is a complete guide on what to expect at the Magic Potion Tavern cocktails experience and a Department of Magic Edinburgh review!
What is the Department of Magic Edinburgh?
The Department of Magic Edinburgh is a Harry Potter-inspired escape room and magical-themed bar.
Here, you can plot to save or escape the Dark Lord and brew your very own potion cocktails by donning your robes and waving your magic wand!
Although there are many sites to enjoy the birthplace of Harry Potter in Edinburgh, this one is completely immersive and will transport you straight to the Wizarding World and Hogwarts.
The Magic Potions Tavern Cocktails experience!
Aside from the escape rooms, the Magic Potions Tavern is an amazing night out for Potterheads as it allows you to brew your very own Harry Potter cocktails.
As soon as you walk into the bar, you'll feel like you're in the Leaky Cauldron with all the mystical bric-a-brac. Think of off-kilter portraits, broomsticks, fairy lights, Portkeys, and cauldrons all around you.
You'll then be seated at your table and given instructions on how to start brewing your cocktails.
Although it is self-guided, there will be a Potion's Master on hand to help you if you're stuck and you'll be free to use all manner of hexes and spells to brew your own cocktails. Although, go easy on the hexes.
I personally decided to go for gin-based Potion Number 9 which changes colour from an indigo blue to a bright purple with oodles of glitter. It was very pretty to look at but also tasty as well.
If you didn't want glitter, there are plenty of different cocktails to choose from. There are cocktails to summon the Dark Lord himself if you're feeling brave.
At the very end of your Potions Class, you'll be presented with a smoking treasure chest that has a shot glass in the middle. Down the hatch!
How much are Harry Potter cocktails at the Department of Magic Edinburgh?
The Magic Potions Tavern costs just £13 per person which is really good value as you get an alcoholic cocktail-making experience and a smoking shot at the end.
But, it's not just the drinks that make this worth the money. It's an immersive and fun activity that lasts well over an hour, and you get to sit in a Leaky Cauldron-inspired bar! It's any Potterheads dream night out.
It's a must for Harry Potter fans while in Edinburgh and I thought this was relatively inexpensive compared to other similar experiences in the city.
Is the Magic Potions Tavern worth it?
100% YES especially if you're visiting Edinburgh to see all the Harry Potter sites and experiences!
Of course, it's important to note that the Department of Magic in Edinburgh is not officially affiliated with Warner Bros. or the Wizarding World. But, it doesn't stop you from feeling like you're at Hogwarts at all.
If you want to don your house robes and bring your wand with you – no one is going to stop you from nerding out here.
Personally, I thought it was an amazing experience from start to finish and extremely good value for money for what you get!
How to book the Magic Potions Tavern
If you wanted to visit the Potions Tavern and enjoy some of these magical cocktails with your friends, it's highly advised to prebook your visit as it's really popular!
The experience is around 75 minutes in total and you have to book a timed slot to visit the Department of Magic.
Sessions typically run from 11 am on weekends and 2 pm on weekdays up until around 9.30 pm. But, they can run as late as 11 pm on Saturday nights.
The experience is for 2 people minimum but there is the option to book for a group of 3-6 if you're a larger group.
Click here to book your Magical Potion Cocktails experience!
Why not try a Harry Potter escape room?
As well as serving up magical potions, the Department of Magic is known for its inspired Harry Potter escape rooms!
There are two games to choose from and they are very much Good vs. Evil.
One is the 'Prophecies Quest' where you're working to defeat the Dark Lord and, for our Slytherins and aspiring Death Eaters out there, you have one called 'Dark Lord Resurrection' where you fight to bring him back!
Both sound like a lot of fun and each room takes 2-6 players maximum. Prices vary depending on how many people you choose to bring with you for the quest.
Of course, after your dealings with the Dark Lord, you can all gather in the Magic Potions Tavern and enjoy the cocktails at an extra cost.
Click here to book your Harry Potter escape room in Edinburgh!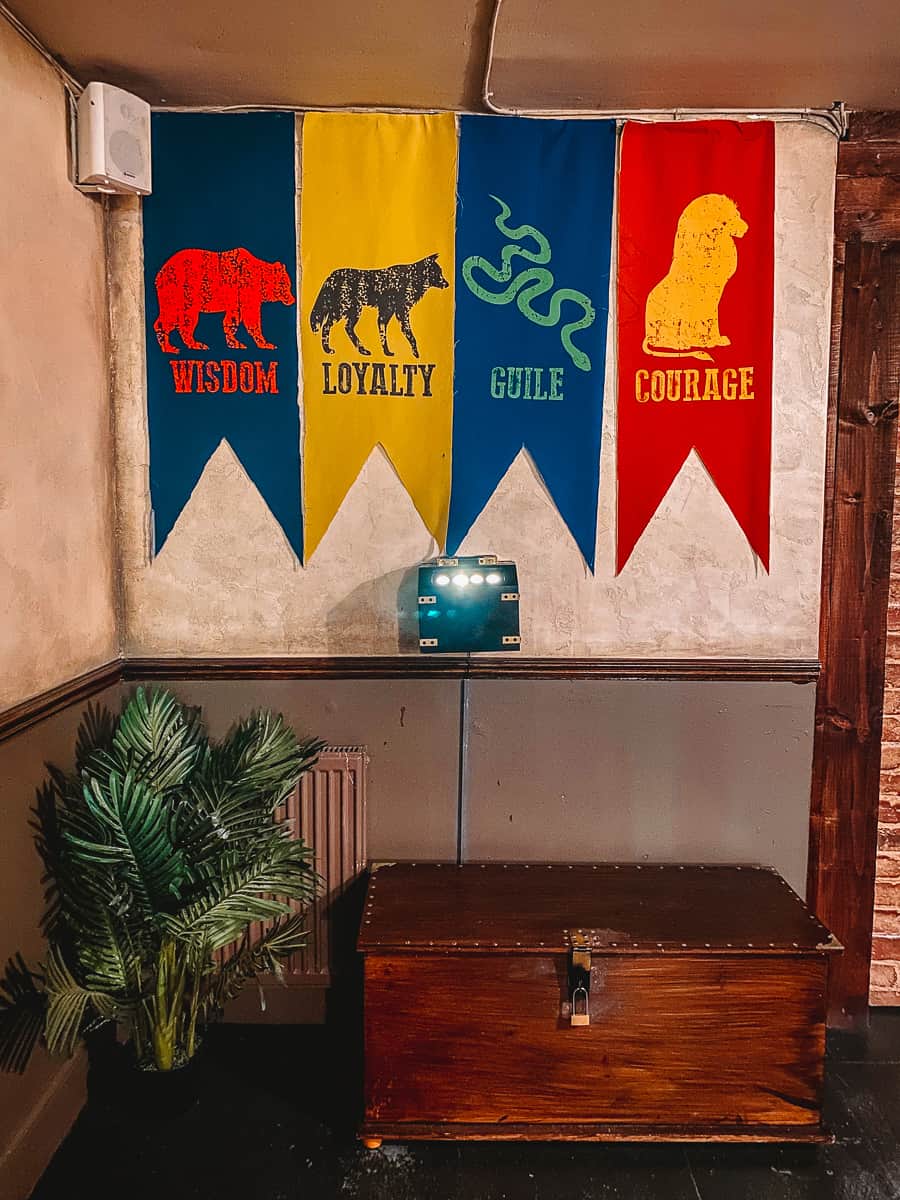 How to get to the Department of Magic in Edinburgh
The Department of Magic in Edinburgh is super easy to find and is located just off the Royal Mile on Blair Street.
You can find Blair Street just off the crossroads on the High Street that leads to Canongate and upwards towards St Gile's Cathedral.
When you reach the crossroads, you'll see the Ibis Edinburgh. The Magic Potions Tavern/Department of Magic can be found next door beneath the Monkey Barrel Comedy Club.
The Department of Magic Edinburgh postcode is 9 Blair Street, Edinburgh, EH1 1QR. Click here for a Google Pin!
Are you looking for more Harry Potter experiences in Edinburgh?
Although there are no filming locations in Edinburgh, this amazing city is known as the birthplace of Harry Potter. It's the place that started it all and all these Dark Academia streets will make you feel like you're strolling through Hogwarts!
The first place you need to visit would be Victoria Street which is like a real-life Diagon Alley! Here, you'll find the Harry Potter shop Museum Context which is well worth a visit.
I would recommend visiting one of the many cafés that J. K. Rowling wrote in while you're here. The most famous are the Elephant House (temporarily closed) and Black Medicine Coffee (previously Spoon).
Nearby the Elephant House you'll find Greyfriars Kirkyard, unofficially known to fans as the 'Harry Potter Graveyard. Here, you can find Tom Riddle's Grave and many other tombstones that have similar names to characters in the books.
Click here to read my complete list of Harry Potter locations in Edinburgh
Just beside the Kirkyard, you can catch a glimpse of George Heriot's School which is thought to be a real-life Hogwarts.
In the Museum of Edinburgh, you can find the Lewis Chessman that inspired the pieces in Wizards Chess, lose yourself in Armchair Books or see J. K. Rowling's Golden Handprints at the City Chambers.
Not to mention that there are plenty of Harry Potter experiences to be had like having a Butterbeer in The Dog House, cocktails at The Cauldron, and many, many more!
Click here for my complete list of Harry Potter filming locations in Scotland
Save time and book a tour!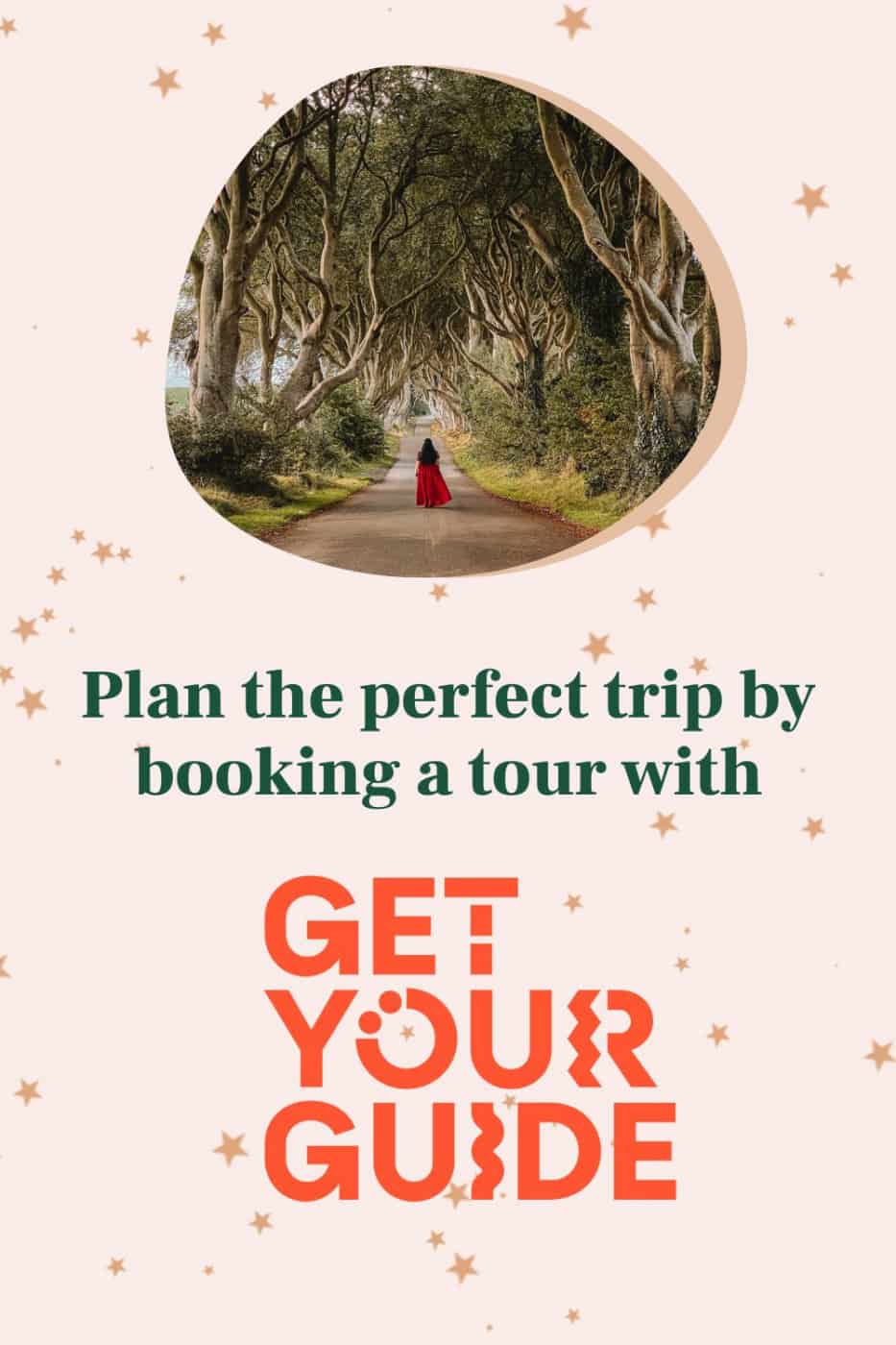 Read more of my Edinburgh travel guides
The ultimate Edinburgh Bucket List
The BEST photography locations in Edinburgh
All the Outlander locations in Edinburgh
Discover Liberton Kirk in Autumn
Places to visit on Calton Hill
Why you must visit the Vennel, the best view of Edinburgh Castle
How to find Bakehouse Close from Outlander
Why you must visit the World's End
Topping & Company Booksellers Edinburgh review
A complete guide for Circus Lane
Exploring the fairytale Dean Village
The mystery of the Burke and Hare Coffin Dolls
Lady Stair's Close & The Writers' Museum in Edinburgh
Read more of my Harry Potter travel guides
How to find Dumbledore's Grave in the Scottish Highlands
How to see the Hogwarts Express in Scotland
How to Find Hagrid's Hut in Glencoe
How to spend a night in Hagrid's Hut
Harry Potter locations in Lacock
Harry Potter filming locations in Oxford
Harry Potter filming locations in Alnwick Castle
Where to find Harry Potter in York
How to find the Harry Potter Tree at Blenheim Palace
The Shop That Must Not Be Named Review
How to find Dobby's Grave in Wales
Harry Potter filming locations in Gloucester Cathedral
Visiting Malfoy Manor in Real life!
A complete Forbidden Forest Experience Review\
Harry Potter locations in Exeter along with Gandy Street and the Room of Requirement
Virginia Water – the Other Hogwarts Lake
Instagram locations at the Wizarding World of Harry Potter
Is this a real-life Diagon Alley and Knockturn Alley in London?
How to find the Malham Cove Harry Potter Deathly Hallows filming location
Harry Potter filming locations at Durham Cathedral
Save this Department of Magic Edinburgh Cocktails review for later!