"When The Music's Over, Turn Out The Lights"
If you're a fan of Jim Morrison then you really cannot miss a visit to Pére Lachaise cemetery!
In this guide, I'll give you step-by-step instructions on how to find Jim Morrison's grave.
Anyone that knows me knows of my love for The Doors. I've been obsessed since a young age.
So, when New Year came around and I had a look at my bucket list I was shocked to realise I hadn't been to his final resting place.
Who is Jim Morrison and who are The Doors?
If you don't know who Jim Morrison is, you should certainly know who The Doors are.
An American rock band influenced by blues. They started off in the Whisky Go-Go in L.A and then moved onto world fame through the 1960s.
In Jim's later years, the band split up. So, he decided to move to Paris with his girlfriend Pamela Courson to concentrate on writing his poetry.
According to legend, just days before Jim died, he visited Pére Lachaise cemetery. He expressed how he wanted to be buried here amongst the greats.
A few days later, he mysteriously died in his Parisian home. His family and friends gave him his final wish and buried him here.
Even to this day, Jim Morrison's death remains a mystery. But, fans come out in their droves to pay respects.
Finding Jim Morrison's grave location, the lizard king
Pére Lachaise Cemetery is the world's most visited cemetery and the largest in Paris. So, it can be easy to get lost.
As soon as I pulled into the city, I made my way over on the metro stopping off at Pere Lachaise station.
My, how I underestimated the size of it!
I followed what other fans had said and tried to purchase a map but there were no map vendors at all. So, was stumped on what to do next.
Luckily, there are signs dotted around the cemetery with maps. These have locations of famous graves and so I would recommend taking a picture of it as you make you're way around so you don't get lost.
But, even if you do, it's no biggie. The cemetery is absolutely beautiful and you should make the most of your tour around.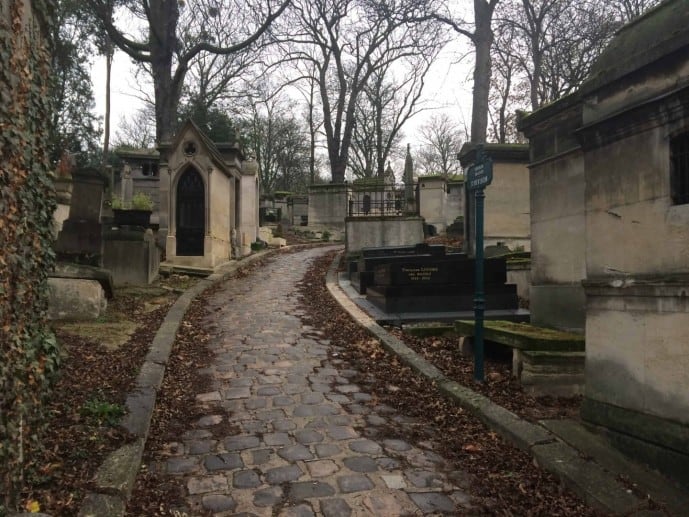 A helpful map to find Jim Morrison's grave
Here's a photo of a map of took of the graveyard.
Each numbered dot represents a famous tomb. Jim Morrison's grave is, by far, the most visited plot out of them all.
If you do get lost, you could opt to follow the many fans who flock there.
Jim Morrison's grave can be found in Division 6 and his plot number is number 30.
While you're at Jim Morrison's grave site
It is a busy and pretty touristy place. So, if you want to visit at a quiet time I would go early when the gravesite opens.
It is a beautiful location and you will find fans reciting poetry, playing the guitar, smoking weed, and drinking whiskey in remembrance. I thought was a nice touch!
Jim's parents expressed a wish to have a barrier put up to protect the grave. It's fair enough really as it has been vandalised in the past.
If you have planned to bring some offerings to his grave, be prepared to throw them over the fence.
Your best bet is to bring something small like a bracelet or something to tie to the barrier. That way you can pay your respects but be mindful of the gravestone itself.
There used to be a tree which you could carve into but they have now put a covering over it for protection.
What you will find is lots of chewing gum and signatures from other visitors to the site.
Apparently, there are security cameras watching. So, be careful or you could receive a hefty fine for damages!
Final Words…
Even if you aren't a Doors obsessed fan like me, it's still worth a visit.
Jim Morrison isn't the only famous person buried here. You can pay your respects to many other famous artists and figures from all over the world. Oscar Wilde, Moliére, and Chopin are all here.
The graveyard is so beautiful and you can walk around for hours taking in the sights.
I have wanted to visit here since I was 13 years old and so it was an absolute dream to finally tick this off my list.
Make sure you add Pére Lachaise to your itinerary when visiting Paris as it's a must-see!
Read more – Where to find the best macaroons in Paris!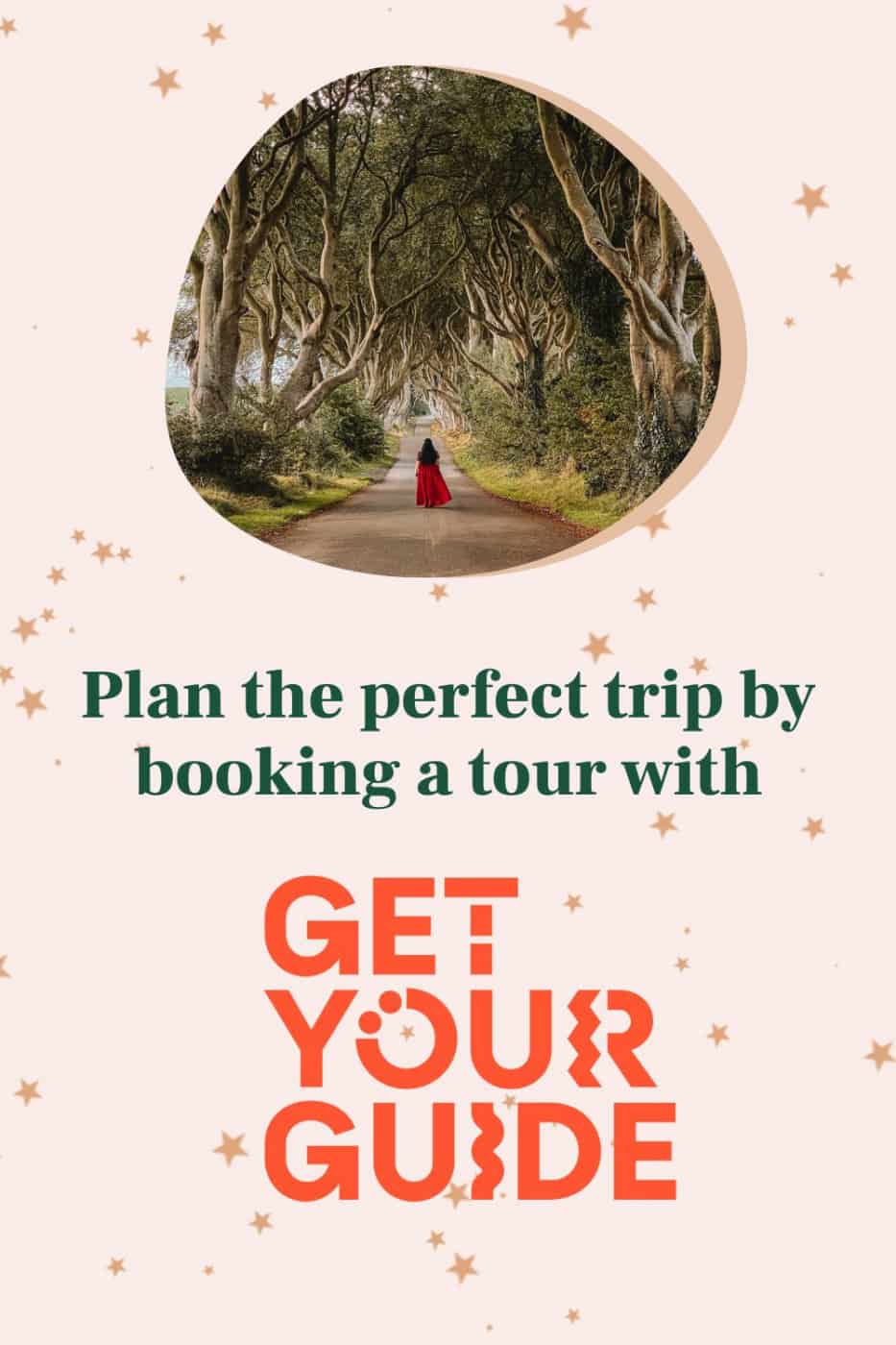 Read more of my Paris articles
50+ Instagrammable Places in Disneyland Paris
25+ Things to do in Disney Village Paris
Pink Mamma Paris Review- Is it worth it?
Honest Bistrot Chez Remy review – Paris Ratatouille restaurant
How to get an empty Versailles Hall of Mirrors photo
How to visit Colonnes de Buren in Palais Royal
How to visit Merlin's Camelot Castle aka Chateau de Pierrefonds