On my recent trip to North East India in December, I made the decision to travel solo.
I was a little scared as I had heard about dangerous places, kidnappings and horror stories from my mainland Indian friends.
But, as soon as I landed off the plane, I knew I had nothing to worry about.
People are so friendly, it's completely safe for women and most importantly, it's a beautiful untouched part of the world that is waiting for your visit.
As I was travelling solo to Arunachal Pradesh, I decided to go with Holiday Scout.
Here are my full Holiday Scout review and all the reasons why you should choose their tours.
So, wait a minute? Where and WHAT is North East India?
North East India is the part of India which is bordered by Bangladesh, Bhutan, Tibet, and Myanmar!
Split by the seven states or the seven sisters of Arunachal Pradesh, Assam, Meghalaya, Manipur, Mizoram, Nagaland, and Tripura.
There is also 1 brother of Sikkim to the West. It's an amazing mix of tribes, cultures, outstanding wonders of nature, Himalayan mountains, and more.
It's an incredible part of the world that I would encourage any traveller to see.
As I was alone, I decided to book a tour with Holiday Scout
Arunachal Pradesh was the state that I knew was going to be hard to travel through solo.
It's difficult to acquire a Protect Area Permit (PAP) alone and also, there are only two official tourist routes you can go on if you're by yourself.
These are the Tawang circuit and the Zero circuit. So, I decided to contact Holiday Scout for a zip tour of Arunachal Pradesh and I am SO happy that I did.
Having travelled through four states in North East India by myself and on an organised tour with Holiday Scout, I have come to the conclusion that I should have stuck with Holiday Scout for my whole tour.
It was a tailored, stress-free experience that really allowed me to just enjoy the trip and make the most of my time.
I didn't have to organise or worry about anything and I got everything I wanted out of it. Awesome memories, experiences, and for my blog; photos!
Sange Tsering, who founded Holiday Scout, is THE guy that you need to know in the North East.
Not only has he been voted one of the top 50 people to know in the Himalayas by Condé Nast Traveller, but he's also the tour guide that everyone is talking about.
The airport knew him when I landed, he's all over the internet when you google North East (check if you don't believe me) and guest houses in different states even knew him!
So, if you're heading to North East India, he's your man.
Here are the 14 reasons why you should visit North East India with Holiday Scout
1. You travel in style (and more importantly comfort)
I had travelled through North East India thus far on public transport and so, when Sange greeted me in a Scorpio, I couldn't believe my luck.
If you're not familiar with a Scorpio it's a massive jeep that usually super important people ride in India.
It was a total luxury and was definitely the car we needed to tackle the bumpy roads.
The best thing about it was how comfortable the journeys were.
Using public transport in North East India can be a challenge with 10 people shoved into a Sumo (jeep) at a time.
They were freezing (as the windows were open) and let in a load of dust. But in these luxury private cars, you get space and heating! Perfect for those winter temperatures in peak season.
2. You get to visit off-the-beaten-track locations
Another downfall of using public transport in the North East is you don't really stop off anywhere.
You go from A to B and you're usually praying that you get there as fast as the vehicle is able to cross the horrible roads!
But, with Holiday Scout, I was able to visit off-the-beaten-track locations and places that weren't overloaded with tourists.
They were also places that I never would have never even been tempted to visit by myself as a woman alone. So, I was grateful for the comfort of stepping out of the car and being safe.
3. You can tailor the tour around you
Although on their website they have packaged tours as a guideline of the types of trips you can take, Holiday Scout is open for a completely customised tour.
That means, if you would rather see 3 or 4 North-Eastern states instead of 1, you can!
Just let Sange and his team know what and where you would like to see and what timeframe you have.
4. You get to meet, stay and talk with locals
The thing that I loved was the fact that I was able to meet and feel welcomed by the people that live in the North East with Holiday Scout.
There was no language barrier between us and people greeted you with open arms.
I was being invited in for tea at nearly every house in Dirang, making momo's with my new auntie at our guest house, dancing with local women, watching monks praying at sunrise, churning yak butter with a nomad shepherdess, and meeting all the cute yaks!
You really get a hands-on experience that you don't really get if you travel by yourself.
5. It's completely safe, especially for women alone
Travelling alone in India is quite a daunting thing, especially as a woman.
But, Holiday Scout really allows a safe place to experience this part of India worry-free.
You can join up with other like-minded women or travel as a group. Either way, you're in safe hands.
6. Their tour guides are funny, friendly, and informative
The tour guides here have a mission and that's to make you comfortable and to have the best possible time.
I had such a laugh with my guides and they are really accommodating to what you want to get out of the trip.
Unfortunately, for me as a solo traveller, that meant making them my photographer for the duration but they were fine with that (I hope haha).
They were easy to understand and, most importantly, weren't overbearing.
7. Everything is included in the price
Your hotel rooms, food, attraction tickets, water, snacks, and chai on tap are all included in the tour price.
You don't have to worry about spending money or currency conversions (personal expenses excluded). This is great as it's all simple to budget.
8. The food is to die for!
One of the things I most enjoy about travelling is sampling all the different foods and, if you've ever visited India before, you'll know that the food here is wildly diverse and amazing.
The North East is no exception as it's bordered by Bangladesh, Myanmar, Tibet, and Bhutan and so, we were sampling so many delicious local cuisines.
Momo's, Thukpa, Thentuk, Himalayan Spinach, Yak cheese curry, and Butter tea (not my favourite by a long mile).
It was all there to sample every day and, sometimes, we even got to help prepare it ourselves!
9. There are no language barriers
Luckily, the majority of Arunachal Pradesh speaks Hindi and that was a great help if you're familiar with the language.
But, a lot of the North East don't speak English or even Hindi. They speak in their own tribal dialect, Nagamese, Assamese, Khasi etc.
Having travelled to Assam, Nagaland, and Meghalaya, I know firsthand that it can be difficult to communicate easily with hotel owners, taxis, market sellers, and even ordering food at restaurants.
So, having a guide that can speak the language can really open doors.
10. You don't need to plan anything, everything is organised for you
This was a massive help. On my solo travels through North East, I had to organise almost everything meticulously.
It was so confusing finding out how to get from place to place by public transport.
Sometimes I was having to catch different 3 sharing jeeps for one journey. Public transport jeeps start off early in the morning around 5.30 am and finish around 11 am in Arunachal Pradesh.
So, if you miss one or it's fully booked, you have to wait until the next day.
Having everything organised for me took a massive weight off my shoulders.
No longer was I waiting in a sharing jeep for an hour for it to fill up so we could move or worry about if there was a bus running at all! It was a luxury.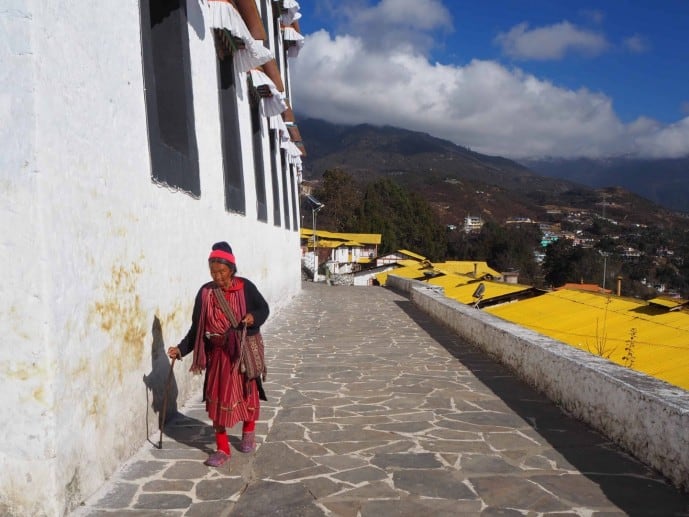 11. You make the most of your time
Never underestimate just how much time it takes to travel through North East India.
Bumpy roads, landslides, unreliable transport connections, ferry timings, and even roads being blasted were blockers and would delay you by hours and even days.
Public transport was complicated as it always finished early to avoid driving over bad roads in the dark.
In Assam, I was delayed on my ferry crossing from Majuli island due to freak fog. In Jorhat, the tea pickers were having a protest due to bad treatment.
They were literally lying in the middle of the road which cancelled all buses heading to Guwahati when I had a flight the next day.
Nagaland had some of the worst roads I have EVER experienced and I had to try and sleep at the back of a bus when we were driving along with them too!
With Holiday Scout everything is organised so you make the most of your journey.
If you don't have the extra time to spare, you really don't want to have any of these transport delays.
Although some of these can't always be helped, at least they will be quick on hand with an alternative plan.
12. It will be a trip to remember – the good and the crazy!
I can honestly guarantee that you're not going to forget this trip. There were so many moments that I will treasure and look back on fondly.
Like the time we made snowballs at the Sela Pass, watched the sunset over Tawang, made candle wicks with the Buddhist monks, and spun prayer wheels with the locals.
It was truly a fun-filled few days of adventure!
Now, you're probably wondering, what was the crazy part?
Well, on our first attempt at the Sela Pass to get to Tawang, we actually got stuck in the snow.
This resulted in us coming all the way back down the hill after a gruelling 3-hour drive. As they say, it's all about the journey, not the destination.
13. Sange is one of the top 50 people to know in the Himalayas
As mentioned before, Sange knows his stuff about North East India. He's knowledgeable, has massive networks here, and is really kind to boot.
Even after my tour, he was on speed dial for any questions I had or if I had any emergencies.
It was especially useful when I winded up in Jorhat with no wifi service and had absolutely no idea where to stay.
He's recently been voted one of the top 50 people to know in the Himalayas.
That's a fantastic achievement for someone so young and his passion for this part of the world is outstanding.
14. You feel part of the family
I truly felt like I left as part of the Holiday Scout family after my tour. I made some fantastic friends and I know I will always have a place to go back to in Arunachal Pradesh.
It was one of the coolest experiences I've had in India. I felt really heartbroken to leave and I definitely felt even sadder when I had to start sharing public Sumo's again – I would have done anything for that Scorpio!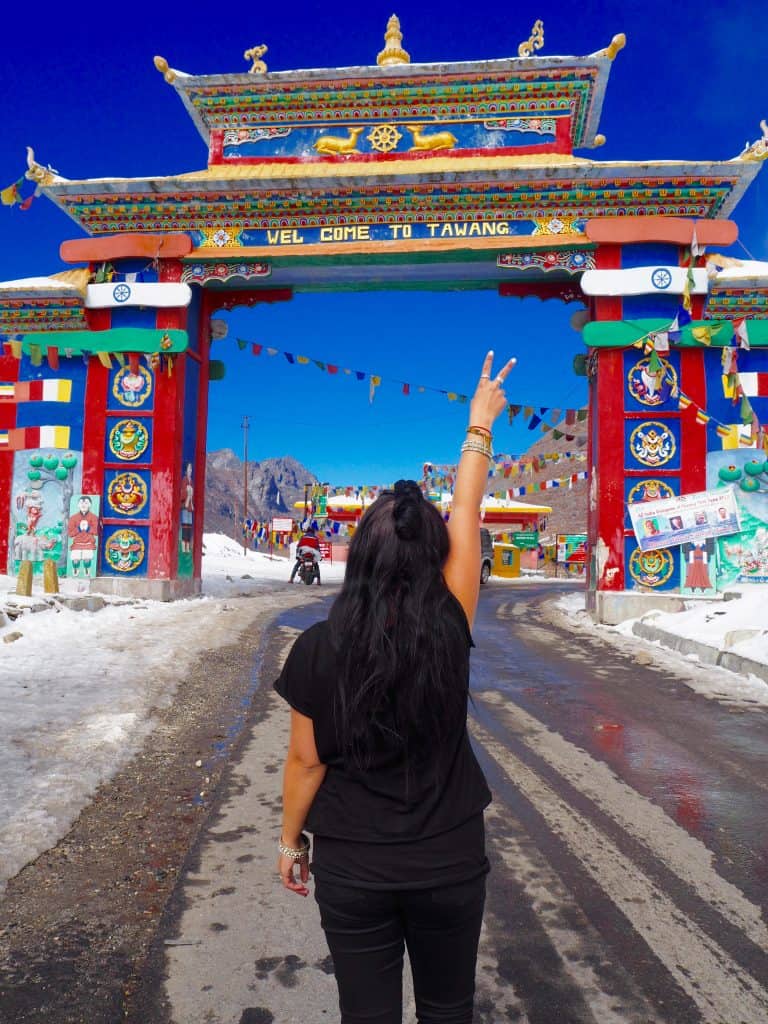 So, that's my full Holiday Scout Review
I had the most wonderful time on my tour with Holiday Scout and fell in love with Arunachal Pradesh because of it.
On serious reflection, this is definitely the best way to see North East India and get the most out of it.
I can't imagine I would have had the same experiences had I travelled through alone.
You can check the availability of tours and dates via their website here.
Heading to Arunachal Pradesh?
If you liked this Holiday Scout review, make sure to read more of the articles about my adventures!
Top places to visit in Arunachal Pradesh
A complete guide for 108 Mane / Mandala Top
Sangti Valley – a hidden gem in Arunachal Pradesh
Why you need to stay in Dirang Boutique Cottages
A complete guide for the Sela Pass
Visiting the ancient Chaksam Bridge
Why you MUST visit the magical Jang Falls
Read more of my North East India articles!
Top things to do in North East India
A complete guide for Hornbill Festival
Why you must visit Cherrapunjee
How to find the double decker root bridges in Meghalaya
A complete travel guide for Guwahati
A complete Kaziranga Safari guide
My top North East India travel tips
Save this Holiday Scout review for later!