Having travelled over India extensively for the past three years, I know more than most how challenging planning a trip to India can be.
I've now visited 21/29 states, most of them solo, and it's come with plenty of hiccups along the way.
I'm not really a fan of group travelling as I like to have my own freedom and I usually book my travel on the fly which can be a blessing in some cases or can kick me in the bum in others.
But, recently, I've discovered the perfect balance between the freedom of solo travel and have your trip planned for you – by using a trip planning service like India Someday!
What this means is that all your travels will be planned and organised for you, but you still have the freedom to travel independently. Something that's especially important to me on my adventures.
A few weeks ago, I went on a trip to Kerala with India Someday to trial their trip planning services and see what it's like.
Here's my complete India Someday review and what it's like using an India trip planning service.
Who are India Someday?
India Someday is a small but professional trip planning services company that is based in Mumbai, India.
They specialise in planning travel itineraries for those that want to go to India but don't necessarily know where to start planning their trip.
As they have extensive contacts with luxury hotels, cosy homestay's, tour operators and know how to book travel through transport authorities, you can plan your perfect holiday based on your budget and preferences.
Their philosophy is to take the stress out of your travel to India so you don't waste any time that could be spent enjoying your trip!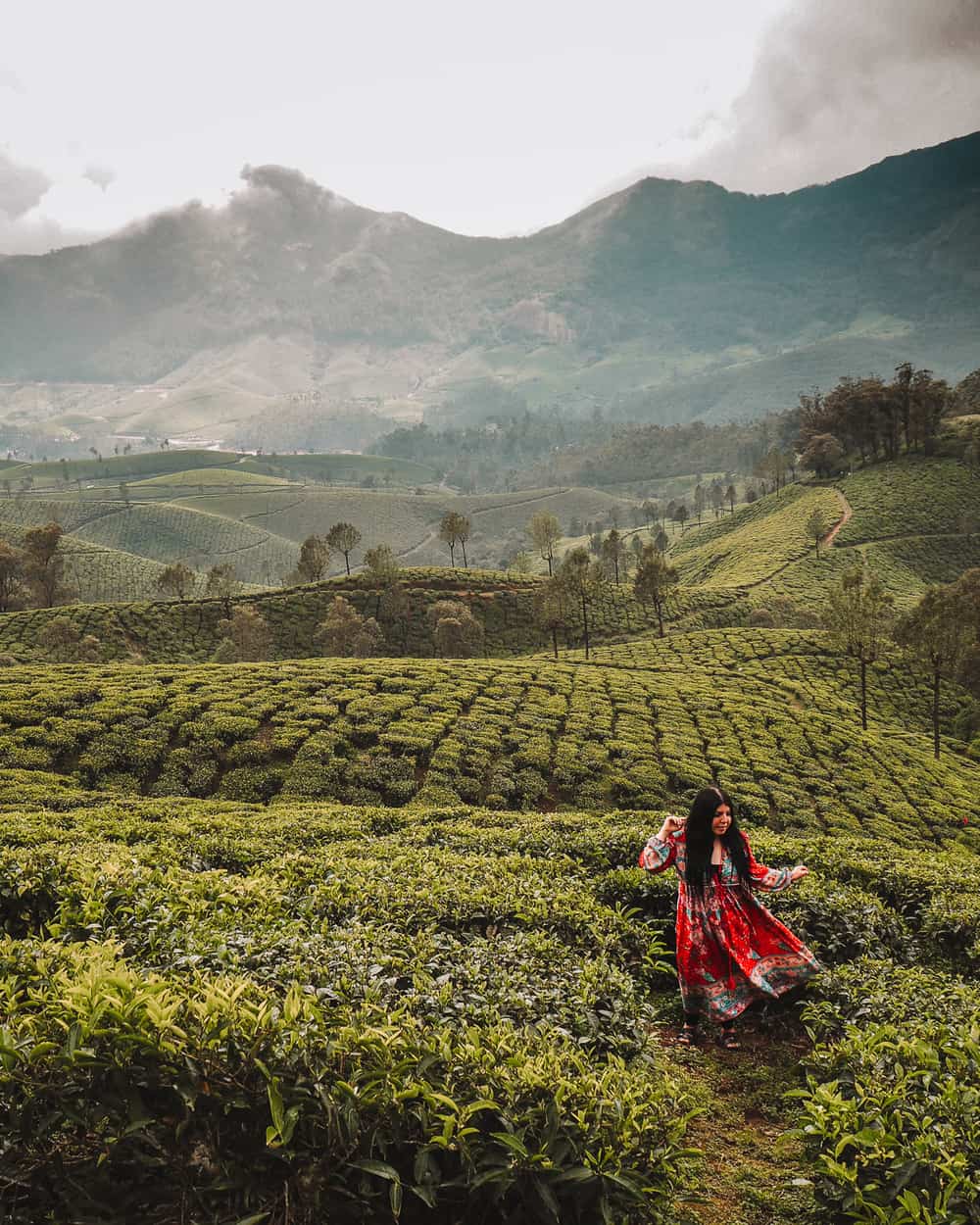 What do India Someday do, exactly?
India Someday is there as a helping hand to plan all aspects of your trip to India.
They will take your travel dates, your budget and the destinations you would like to cover there (or, give you some ideas if you're stuck) and plan a trip based on this information.
That includes;
Booking your transport which could be a personal driver, flights, buses or, trains
Organising hotels which could be hostels, homestay's or luxury getaways
Planning your travel activities like tours or treks
Of course, if you're not happy with the itinerary they have planned for you then they will simply alter it based on your feedback. So, everything is tailored exactly how you want it!
Travel in India can be confusing and complicated at the best of times, so it was honestly a blessing having everything all set before my trip!
Who are India Someday trip planning services for?
For those that are unfamiliar with travel in India or those who are visiting India for the first time
Travellers who like their independence but also like to have their trip planned out
For those that have strict travel dates and want to ensure they make the most out of their trip
Travellers who want to ensure they stick to a certain budget on their India trip
For extensive travellers who want to take the headache out of planning transport and hotels in India
India Someday services are not for;
Those who don't like the thought of having their trip planned out, i.e. on the fly/spontaneous travellers
Travellers who change their mind easily while travelling – once your plan is set, it's set!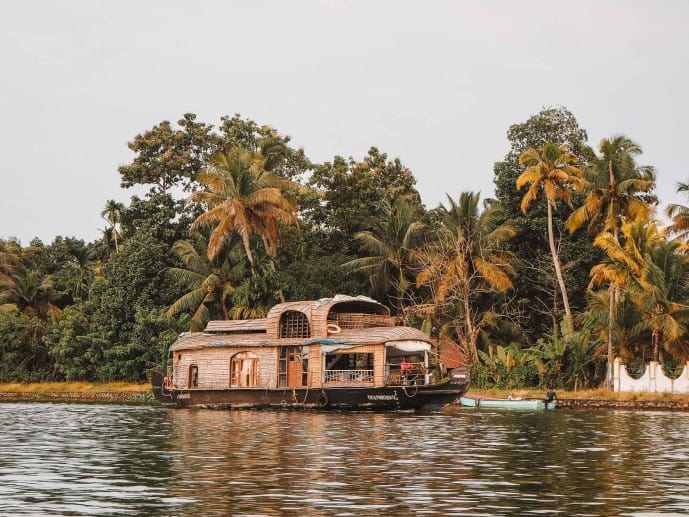 So, how does planning a trip with India Someday work?
If you're unfamiliar with booking a trip through a travel planning services company, like I was, I know that the thought of using one can be a little unnatural.
Would I hate having the trip planned for me? Would I feel a little helpless?
But, I shouldn't have worried as having my travel plans all taken care of was actually a huge relief.
As a seasoned traveller, planning travel does cause a lot of headaches. So, I was really pleased to alleviate some of the stress this time around!
So, I'll try and demystify the process here and go through the exact process that India Someday go through to plan your trip.
1. Fill out India Someday's Questionnaire
So, firstly you fill out India Someday's Questionnaire so they can get to know you better.
This short but simple questionnaire will determine your travel dates and how long you plan to spend in India, where you would like to go while you're in India and what your budget is.
This means that they can plan out the perfect Itinerary for you which is based on your preferences. So, you won't get any hidden surprises or costs – it will all be custom-tailored to suit you.
If you're struggling to think of an itinerary or inspiration on where to go – make sure you check out some of their destination ideas here.
After this, they will come back to you within two working days.
2. Review the itinerary and make any necessary changes
Once India Someday has your preferences their travel planning professionals will get to work and start planning your perfect trip.
This will include all your transport, hotels and activities in the time frame that you specified.
If you're not happy with what they have planned for you on the itinerary. Or, you're not happy with the hotel suggestions, simply write back to India someday who will offer you an alternative.
Again, there is no obligation to use the itinerary at this point.
3. Once you're happy – India Someday will book everything for you
Once you're happy with everything on the itinerary, India Someday will take their travel trip planning fee.
They will take the necessary details from you and get to work and book all your transport, hotels and activities.
Once booked, you'll receive a personalised itinerary and booking vouchers for every hotel, transport ticket and activity.
There will also be a detailed cost breakdown of how much everything will cost you. But, don't worry, there won't be any hidden costs or fees. All the prices will be exactly as you find them online.
You will pay India Someday for some of the travel breakdowns or you can choose to pay for hotels/activities directly in any way you want.
Once everything is booked, is their service over?
Absolutely not! After you have booked your trip with India Someday and arrive in India, India Someday is on hand to help you 24/7 if you experience any hiccups with your itinerary.
So, you can relax knowing that you have a dedicated support team that can help you while you're in India.
Trust me, India can be such a challenging country to travel in – so having this support is a real luxury!
My honest India Someday review of my 7 day trip to Kerala
I never advertise services on my blog that I haven't tried out myself first. So, India Someday got onboard and planned a weeks trip to Kerala for me.
Although I have lived in India, Kerala was still (shockingly) on my bucket list and I was really happy to have an itinerary planned.
Kerala is a big state with lots to do and the transport services to some of the locations can be tricky. So, I felt relieved that a travel expert was organising the best of Kerala for me in 7 days!
I was really happy with the initial itinerary that was sent over to me and I let India Someday book the rest. The only thing left was for me to show up and enjoy.
As I only had 7 days in Kerala, I knew I couldn't do everything but I really felt I got the best of the area in the amount of time I had. As part of my trip, I travelled to the historic Fort Kochi, Munnar hill station and the backwaters of Alleppey!
Days 1-2: Fort Kochi
As soon as I landed at Kochin airport, I was picked up by my personal driver Suresh and we headed over to Fort Kochi!
I then checked into Delight Homestay when we reached Fort Kochi.
What I loved about India Someday is that they had some of the best family-owned homestays on their books. Each one that I stayed in had some much character and had a homely feel.
What's even better, for me as a history nerd, is that Delight Homestay was one of the oldest in Fort Kochi. It really made my trip unique as I felt like I was living the history.
Read my complete review of this amazing homestay here
Whilst I was here, although I had lots of free time, India Someday organised a few tours for me.
One was to experience a Kathakali Dance Performance. This was something I had wanted to experience for a long time and is one of the oldest forms of dance in India.
The performers here have to spend at least 6 years training to be able to perform the dancing.
Instead of voices being used as a script, the dancers have to speak in dance moves. This includes their eyes, eyebrows cheeks, hands and pretty much their whole body!
See more of my top tips on how to catch a cultural show in Kerala here
Another tour that was organised for me was a walking tour of Fort Kochi with Gully Tours.
I always love going on a walking tour as I feel it really gives you the history and the stories behind the buildings in the area.
Here I got to learn about the famous Chinese fishing nets, explore and take in the street art, learn lots of the history of the spice trade in the area and try some yummy local food! It was incredible.
Read some of my related Kochi articles:
Days 3-5: Munnar
Next up we wound our way up to the Hill Station and endless tea fields of Munnar. I think out of all the stops in Kerala, Munnar was my favourite. So, I was really happy I had an extra day to explore.
I particularly loved the location of my homestay that India Someday chose for me, Mistletoe Munnar, as it was a little out of the way of the main city.
My spacious bedroom had the most spectacular view and balcony overlooking the rolling hills!
Read more on my road trip to Munnar with waterfalls, viewpoints and lunch stops too
Activities in Munnar
Whilst I was here we had lots of activities in store. First up was a Kalaripayattu performance.
This is a martial arts show that is inspired by the warriors of Kerala. The artists have to practice for years to perfect their skills.
Next, we explored the Erivakulum National Park to get the chance to spot a Nilgiri Tahr Deer.
They had almost become extinct due to hunting and are now protected here. Luckily, I did get to spot one! While we were here, we checked out the incredible Lakkam Falls, where you could swim and cool off.
We also made our way up to Top Station and were lucky enough to spot not one but four wild elephants while we were here. Also, I got to spot a Nilgiri Lanker and some buffalo on the roads too.
Read about the top tourist places to visit in Munnar here
Read more Munnar articles:
Eravikulam National Park: essential tips before you visit
Lakkam Falls: a complete guide
Top Station: is it worth the drive?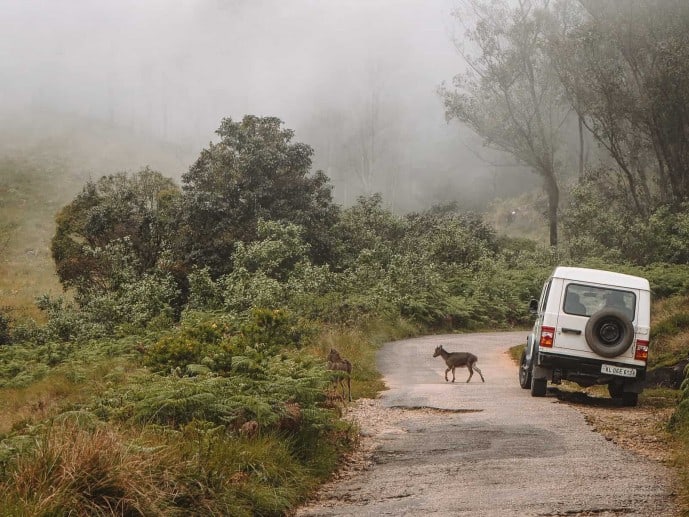 But, my highlight of the whole trip had to be my private tour of Lockhart Tea Plantation with Route 49 Adventures. Top Station is one of the busiest areas of Munnar and the public tea plantations can get overcrowded.
But, Route 49 have a permit to allow you access to the private tea plantations with absolutely no tourists about!
Our tour included a private tour of the tea plantation, a jeep ride through the estate, a tour of the Lockhart Tea Factory and Museum and a private tea tasting at the end. It was unforgettable!
Click here to read my top tips for visiting the tea fields in Munnar
Days 5 – 7: Alleppey
Last up on my 7 day trip to Kerala was Alleppey. This was the spot I had been wanting to explore for years and I was super excited to finally cruise the backwaters!
Most travellers decide to sail along the backwaters on a houseboat, but India Someday went one step further and booked me into a historic homestay, Emerald Isle, ON the backwaters.
After a busy 5 days, it was the ideal point in my trip to take the travel down a notch and enjoy some of the resort activities.
So, it was a couple of days of Ayurvedic massages and relaxing boat rides down the river. I even got to sample some of the famous Toddy drink that is taken from the palm trees here. It was a lovely relaxing end to my trip and one I will never forget.
If you want to see even more detail about my trip and what I got up to, click here to see my full itinerary for Kerala!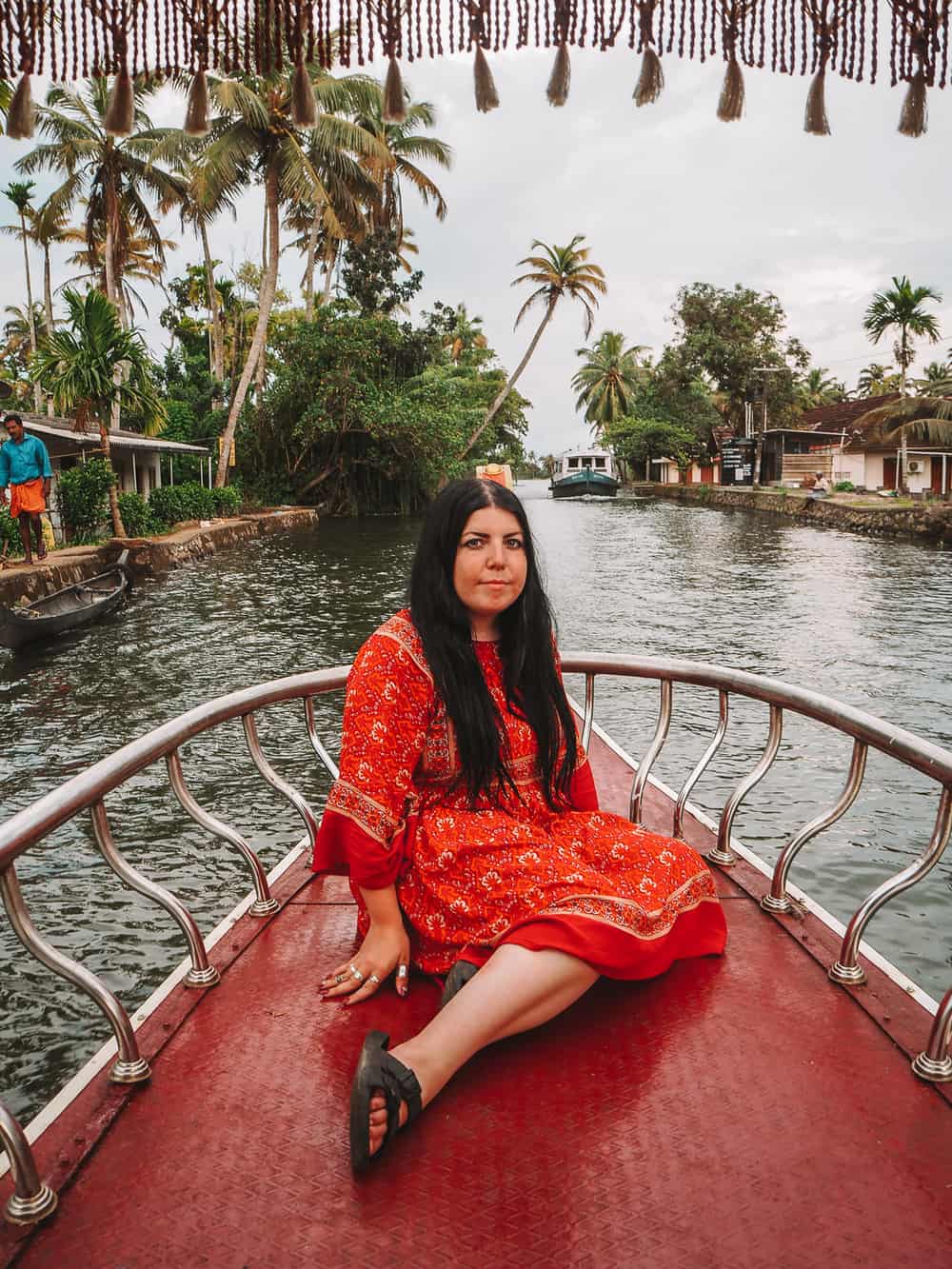 The verdict – is using an India travel planning service worth it?
As a seasoned traveller, I have to admit, it did feel pretty alien to me to use a trip planning service. I'm so used to organising everything myself but, now, I'm hooked.
I did love the fact that all the headache was taken out of my trip; the home stays were pre-booked, all the transport had been organised and the tours booked in advance. Everything went swimmingly and there were no hiccups or delays in the plans.
Traditionally, I am an on the fly traveller and regularly book my accommodation the same day I'm arriving. However, I would rather have my trip organised – It just relieves so much stress.
I think if you're not familiar with India or how to travel there, this is the perfect service for you.
Even if you're a seasoned traveller, this does take the hassle out of booking trains (if you know, you know) and finding the best home stays which have been tried and tested.
So, how much does the trip planning service with India Someday cost?
India Someday takes a fixed fee of $400USD for their travel tip planning service. This is based on two adults travelling for two weeks in India.
Any additional weeks will be added on at $145USD and any additional adult will be added on at $75USD.
The great thing about India Someday and why I think it's the perfect travel trip planning service for solo travellers is that those travelling independently get a 20% discount! So that makes it $320USD for the travel trip planning service.
But, as a dedicated reader on my blog, I have an even more exciting offer for you below.
Get 25% off your trip with my India Someday discount code
India Someday has given me an awesome discount code for my readers and for those who may be interested in planning a trip to India with them.
You can use the code "THIRDEYE05" to get 5% off planning a trip to India!
So, if you are a solo traveller who would like to use their services this will give you a whopping 25% off the service!
So, you would get $100USD off their services making it only $300USD.
Of course, this discount code isn't just for solo travellers. Couples/groups can use this offer too and would get 5% discount off the travel trip planning service which would get you a saving of $20USD.
Click here to start planning your perfect trip to India with India Someday!
Save this India Someday review for later!
With thanks to India Someday who planned my trip to Kerala in India. Although I was sponsored on this trip in exchange for a review, all thoughts and opinions are my own.