If there is one thing I look forward to drinking when I visit Northumberland, it's Lindisfarne Mead!
Often called the 'nectar of the gods', this incredible honey wine has a home on the Holy Island of Lindisfarne.
It's a small tidal island off the coast and its history can be traced back to a time when Celtic Christian monks lived on the island. They established a monastery here in the 7th century and started to produce their own mead!
Today, no visit to Lindisfarne would be complete without a visit to St Aidan's Winery where visitors can sample some for FREE in their showroom.
Here, you can not only try Lindisfarne Mead but also take some bottles home with you.
If you did need more convincing, here are all the amazing reasons why you need to visit in Northumberland!
Firstly, what is mead exactly?
Mead is a type of alcoholic drink that is made in its basic form by fermenting honey with water. Many types are blended with other ingredients like grains, spices, fruits, and hops.
Despite the differences of each mead processed around the world, the defining characteristic of a mead drink is to have a large part is made with fermented sugar from honey.
Many countries characterise mead differently. For example, in England mead is made as more of a strong honey wine served in small bottles. i.e. you can't drink much without falling flat on your face!
Whereas in Scandinavia and the Baltics, it's made more like a strong ale or beer that's watered down and can be consumed in larger quantities.
Mead can be served still, fizzy or sweet and it's often mulled as well. It has a long history dating back thousands of years to ancient times!
The history of mead as a drink over time
Although many people associate mead with the Vikings and their famous drinking horns. It may surprise you to know that mead is one of the oldest drinks in the entire world.
There have been pottery vessels found with traces of mead in China that date as far back as 7000 BC! Plus, historic Vedic texts from ancient India that reference the ritual drink Soma being similar to mead used in religious ceremonies.
Aristotle himself even referenced mead in his Meteorologica when he was discussing affections in air and water!
In the West, there have been many poems written about mead through history. Most famously, "The Song of Mead" by the Welsh bard Taliesin. This boasts of warriors drinking and feasting in the mead hall.
Also, in famous epics like Beowulf, it mentions how Danish warriors drank mead before battle.
In Medieval England, mead became very popular. Due to the main ingredient of honey, fermenting mead and beekeeping became synonymous with each other! Hence, why many monasteries in England were beekeepers too.
Unfortunately, heavy taxes and regulations of alcohol meant that producing it became more difficult and mead became a bit of a rarity after medieval times. Not to mention, the Dissolution of the Monasteries that put a stop to much of the trade!
That is until fairly recently where mead is finally making a bit of a comeback!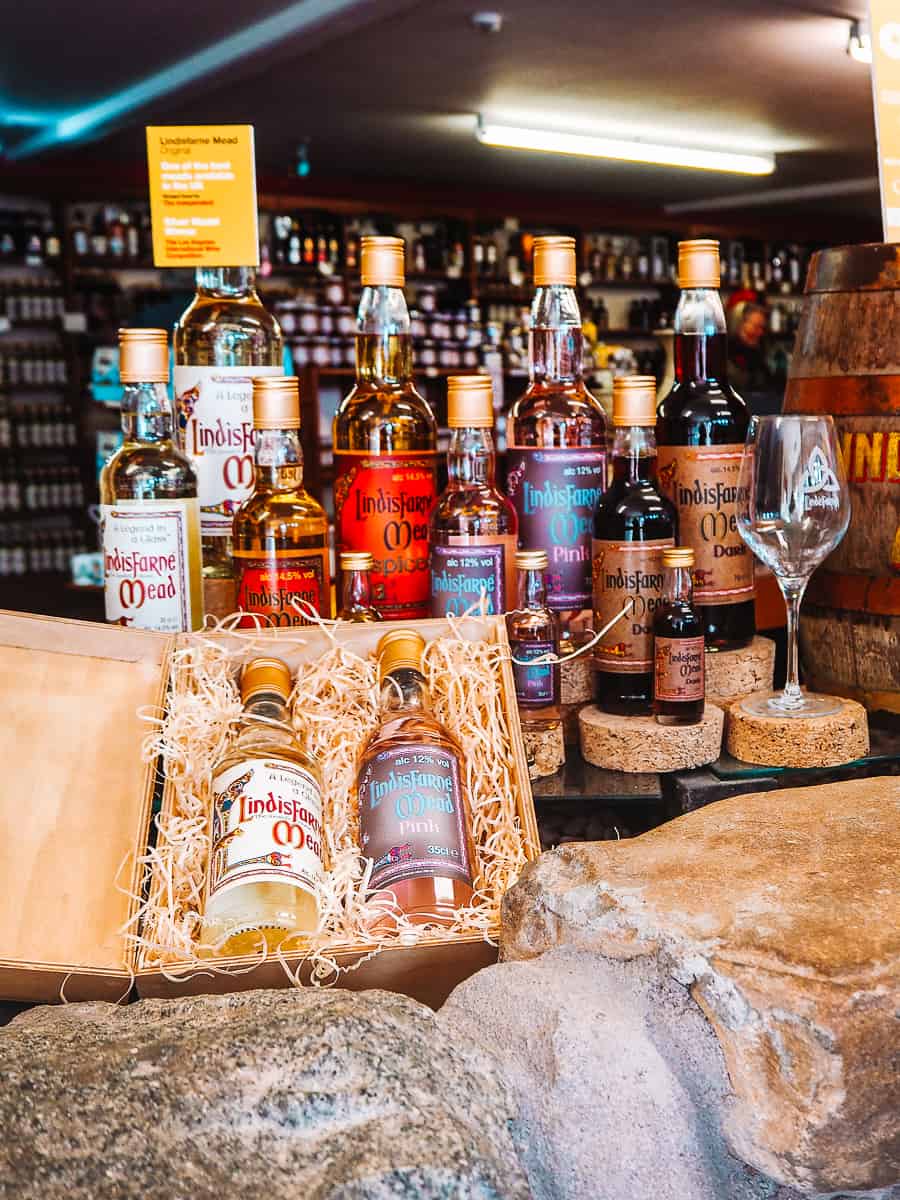 Incredible facts about mead
The word mead derives from the Olde English term meodu or medu
Mead was seen as the drink of the gods and is thought to have been consumed by Greek Gods like Zeus on Mount Olympus. Plus, the ancient Egyptians and Mayans drank it as they saw it as a way to connect with the gods.
There is a mythical tale of King Midas and his golden touch. When his tomb was discovered in Turkey, archaeologists found he was buried with ancient drinking cups full of mead!
In Norse mythology, Poetic Mead or the Mead of Poetry is a mythical beverage associated with the God Odin 'the god of possession'. It would allow anyone who drinks it to become a scholar to recite information and answer any question!
Mead was the favourite drink of the legendary King Arthur and his Knights of the Round Table
For centuries, mead was known as a medieval aphrodisiac. A bride's father would often include mead in a dowry.
The word 'Honeymoon' comes from the ancient Norwegian tradition of newly-weds drinking mead for a whole moon or month. This is to increase fertility and the chance of a happy marriage!
Mead was used as a medicine for years. Herbal or spiced alcoholic medicines are called metheglin. It is thought to improve digestion, help with depression and alleviate hypochondria.
You'll find mead mentioned in Chaucer's Canterbury Tales, Beowulf and even in J.R.R Tolkien's Lord of the Rings!
The history of Lindisfarne Mead on Holy Island
So, how did this popular alcoholic beverage become synonymous with Holy Island which was inhabited entirely by pious Christian monks?!
Well, it is thought to have started with the arrival of St Aidan in the year 687 AD. He was ordered by King Oswald of Northumbria to establish a monastery on Lindisfarne.
This monastery then became the seat of Celtic Christianity in the Kingdom of Northumbria.
The monks who lived here were closed off on this desolate island away from the mainland. So, they had to be self-sufficient.
As well as establishing churches and libraries, they had their own farms to cultivate crops which included a beekeeping farm to produce honey. From this, they started to ferment and enjoy mead!
It does seem a bit unusual for monks to drink alcohol beyond the usual 'Eat my Body, Drink my Blood'. But, actually, monks around the world were expert wine, beer, and spirit makers!
As well as trading their alcoholic creations and making a mint in the process, the monks took part in what is known as 'pious drinking'.
It was believed on Holy Island that if the soul was in God's keeping, the body must be fortified with Lindisfarne Mead. I mean, that's not a bad rule to keep, is it?!
The resurrection of Lindisfarne Mead at St Aidan's Winery
Taxes, alcohol regulations, and the dissolution of many monasteries meant that mead had become a bit of a rarity beyond the medieval era. But, in recent years, mead has been making a comeback.
The resurrection of Lindisfarne Mead happened in the 1960s and was founded by Michael Hackett.
The product was inspired by the deep-rooted history of Lindisfarne and echoed the chapters of St Aidan and the old mead-making tradition.
So, he started St Aidan's Winery which became the home of Lindisfarne Mead. It has been growing in popularity ever since and even members of the Royal Family have paid a visit.
Today, the winery sells approximately 2 million bottles of mead each year in the UK and USA. Plus, everyone is welcome to visit their showroom on Holy Island and try a FREE sample!
Why you MUST visit The Lindisfarne Mead Shop on Holy Island
If you're planning a trip to Holy Island in Northumberland, I don't believe that any visit would be complete without popping into St Aidan's Winery. It's just got to be done!
As well as being the official home of Lindisfarne Mead and the opportunity to sample some yourself. They also make their own wines, spirits, and beers.
You can learn a bit more about the history of the island and their staff can explain how they make their legendary beverages!
Plus, their craft & gift shop has many souvenirs that you can buy.
Lindisfarne Mead tastings
The best part of visiting St Aidan's winery is attending one of the sample sessions that they hold regularly throughout the day.
As well as the obvious draw of trying the mead, these sample sessions are really informative!
They take you through the history of mead as a drink and how mead came to be made on the island. Plus, what goes into this honey wine.
Lindisfarne Mead is predominantly made with white grapes, honey, herbs, and the natural water from an artesian well on the island. This is fortified with fine spirits!
It can be enjoyed chilled with ice, or heated to make more of a mulled wine. You can cook with it, have it in cocktails plus it's a great drink in whatever season.
Lindisfarne Mead now comes in many different types including their Original recipe, Dark, Spicy, and even the Lindisfarne Mead Pink (Kind of like Pink Gin)!
Most of the time, the guys at the showroom will have all of these out for you to sample in small shot glasses. It's completely free to sample.
But, I will warn you now. You'll definitely want to take some home with you.
I bought two big bottles in one of their special packs. However, they also have small miniatures too if you don't have much room in your suitcase.
Other drinks made at St Aidan's Winery
The beverages section of St Aidan's Winery is extensive, to say the least. They don't just sell mead here anymore!
Over the years, the company has expanded and now also makes other alcoholic drinks like Beers and Spirits.
Ever since Lindisfarne Mead Company was bought by the Harry Hotspur Holdings Company in 2014, the umbrella now reaches out to both Alnwick Rum and the Alnwick Brewery.
The Brewery dates back to the 1860s and produces many popular brews like St Aidan, Oswald Whiteblade, St Cuthbert, Alnwick Gold, Lindisfarne Brown, Alnwick IPA, and Hotspur.
Also, in the rum category, you can find lots of Holy Island Rums, Golden Spiced, and White Knight.
You can find many types of lovely bottles here, all lovingly produced locally. So, have a browse and see what takes your fancy!
Buy your very own Viking Horn
As well as being home to the famous Lindisfarne Gospels, Holy Island is renowned for being the first place where the Vikings invaded England in the 8th century!
They ended up sacking the priory, killing many monks, and ended up stealing a lot of wealth in the process.
So, you'll find a lot of Viking influences on the island as well as many museums and exhibitions that explain this dark chapter in history.
Lindisfarne Mead has a unique take on bringing Viking culture to the island by selling their very own Viking drinking horns!
These are produced by the same creators who made the famous drinking horns in Game of Thrones!
You'll also see these sorts of drinking horns in movies like Beowulf, The Last Kingdom, and of course the Vikings series.
Other gifts at The Lindisfarne Mead Shop
As well as alcohol, there are other awesome things to buy here as well. It's actually known as an art, crafts & gift shop too!
They sell many delicacies from Northumberland including fudge, preserves, fruit wines, honey, cheese, and Craster kippers.
Also, the gift part of the shop has some lovely Lindisfarne souvenirs like magnets, postcards, and t-shirts. Plus, some Celtic jewellery, pottery, and throws!
I always end up spending so much time here and buying much more than I should. There are just so many lovely things to buy.
Lindisfarne Mead Shop opening times
If you did want to visit for yourself you only need to travel over to the Holy Island of Lindisfarne in Northumberland. But, please check tide times before you go!
It's open every day of the week but they have different opening times each day;
Monday: 9.30am – 5pm
Tuesday: 9.30am – 1pm
Wednesday: 9.30am – 1.30pm
Thursday: 9.30am – 2pm
Friday: 9.30am – 2.30pm
Saturday & Sunday: 10am – 4pm.
Looking for more things to do in Holy Island?
If you're heading to Lindisfarne and are looking for more amazing things to do, then you will be truly spoilt for choice.
Holy Island is one of the most magical places to visit in the UK and it's home to many museums, ruins, castles, art galleries, and cafes!
To start, I would highly recommend visiting the Lindisfarne Priory and Museum that's owned by English Heritage.
Here, you can learn the full history of the island and visit the ruins of the Lindisfarne Priory that was attacked.
You could also head over to the Lindisfarne Castle that was renovated by Sir Edwin Lutyen's. Or, take a stroll and see the curious upside-down boat sheds on the bay.
Click here to read my complete guide with more amazing things to do!
Where is the Holy Island of Lindisfarne located and how to get there?
The Holy Island of Lindisfarne is a tidal island off the coast of Northumberland. It can only be accessed at low tide.
The low tide happens every day, twice a day and the times vary massively every day too. So, always make sure you check the official times before your visit.
Once the waves depart, the ocean will reveal the Holy Island Causeway!
In Britain, I don't think one summer goes by without us hearing about a car, or camper van that has been stuck or swept away by the high tide.
It can happen to anyone. So, please, PLEASE, read the tide timings before you go and don't take any unnecessary risks!
Holy Island Accommodation
If you ever wondered if you could stay on the island itself, the answer is YES!
There are plenty of options available from a hotel, to a room at the inn and your typical cosy Northumberland B&B's too.
These can't be found on Booking.com, so make sure you book directly. Here are a few options below;
Belvue Guesthouse – a brand new property for 2019, so brand new rooms and facilities!
Lindisfarne Hotel – the original hotel on Holy Island, not cheap but comes highly recommended
The Ship Inn – modest rooms above a cosy pub with a super restaurant
Also, if you don't want to be restricted by tide times you can stay near Holy Island.
I would personally recommend the Lindisfarne Inn. Click here to read my full review or book your stay here!
If you're looking for cheap backpacker accommodation near Holy Island, check out the Lindisfarne Backpackers Hostel here.
Read more of my Northumberland inspired articles
How to visit the Farne Islands
The Last Kingdom Fans guide to Bebbanburg (Bamburgh)
Dunstanbugh Castle walking guide
Harry Potter film locations at Alnwick Castle
Why you must visit Ford & Etal
Visiting the only poison garden in the world
How to see the Alnwick Cherry Blossom
Eating in the world's largest treehouse!
How to do the Steel Rigg to Sycamore Gap walk on Hadrian's Wall
Visit the magical Barter Books in Alnwick
Why you must visit Bamburgh Castle at Christmas
Save this Lindisfarne Mead & St Aidan's Winery post for later!