If you're looking for wow-factor accommodation in Barcelona then you must book a stay at Hotel Sercotel Rosellon.
It's just inches away from the Sagrada Familia and has breathtaking views of the temple from their hotel rooms.
On the top floor, you can relax in their rooftop bar. Here, you can munch on tasty tapas or sip on some cocktails all whilst enjoying picture-perfect views of the Sagrada and the city skyline.
Here is my complete Sercotel Rosellon Barcelona review and why you should book a stay here!
FYI – I paid with my own pennies to stay here and would do so again. This review is not sponsored in any way, I just wanted to share my experience as it was such a great view.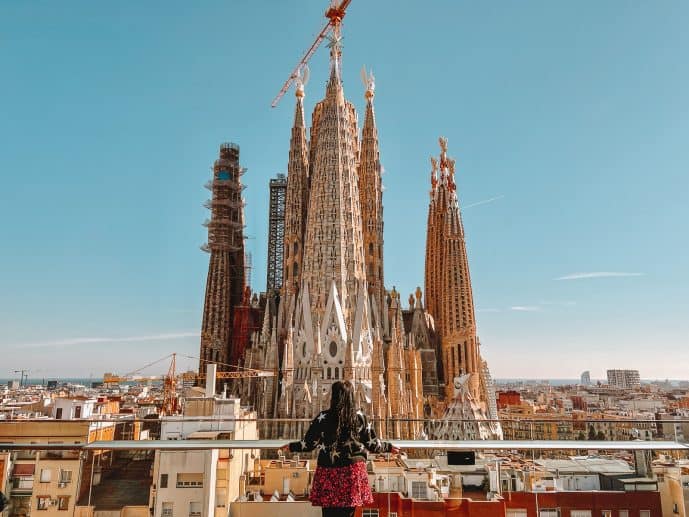 The best hotel in Barcelona with a view of Sagrada Familia
If you were looking for a reasonably priced hotel with the best views of the Sagrada Familia, Sercotel Rosellon Barcelona is it!
Most of their rooms face the Sagrada and you get an incredible view of the cathedral without ever having to leave your room.
When I first arrived in the dark and looked out of my hotel room window I gasped. The temple felt so close, it was like I could almost reach out and touch it!
This hotel was the perfect place to spend a few nights in the city as it is close to city centre attractions. But, returning to this view every day was truly the cherry on top.
Sercotel Rosellon Rooms
There really is no point in having an amazing view from your hotel if the rooms are not comfortable and clean!
I was a little worried that the rooms here could be style over substance and it was only the view that was worth booking for.
Luckily, I was proved wrong! The rooms in Sercotel Rosellon were very clean, spacious and comfortable.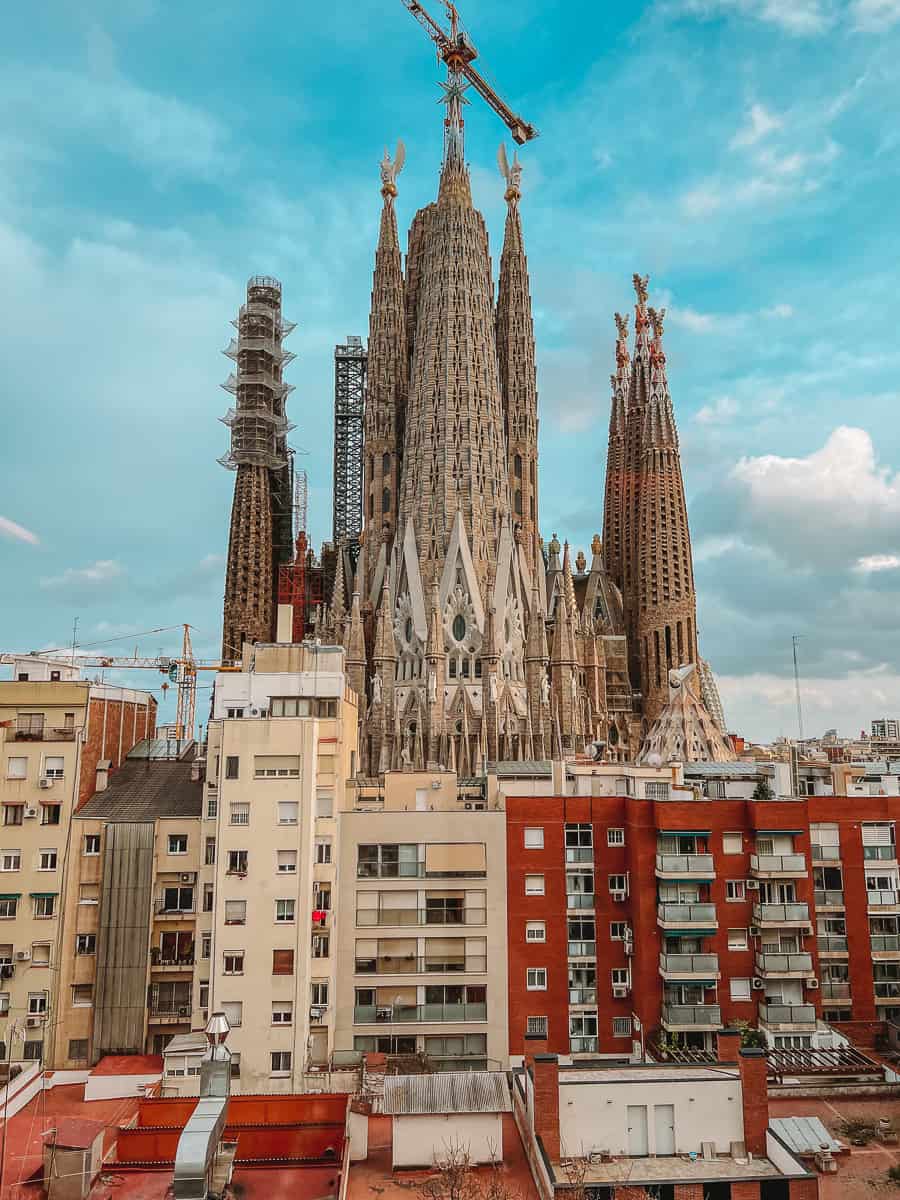 There were soft beds, a large bathroom with a shower, TV, WiFi and coffee-making facilities. Also, you had wardrobes and lots of places to store luggage.
My room also had a Juliet balcony view over the Sagrada Familia on a high floor. But, you could only open one of the window doors for safety reasons. The other had a cover.
Although it is in the centre of the city, the Sagrada side of the hotel faced a small residential courtyard and so it was very quiet. I barely heard any traffic or noise.
I'm definitely one of those people that needs silence to sleep so this was a welcome surprise.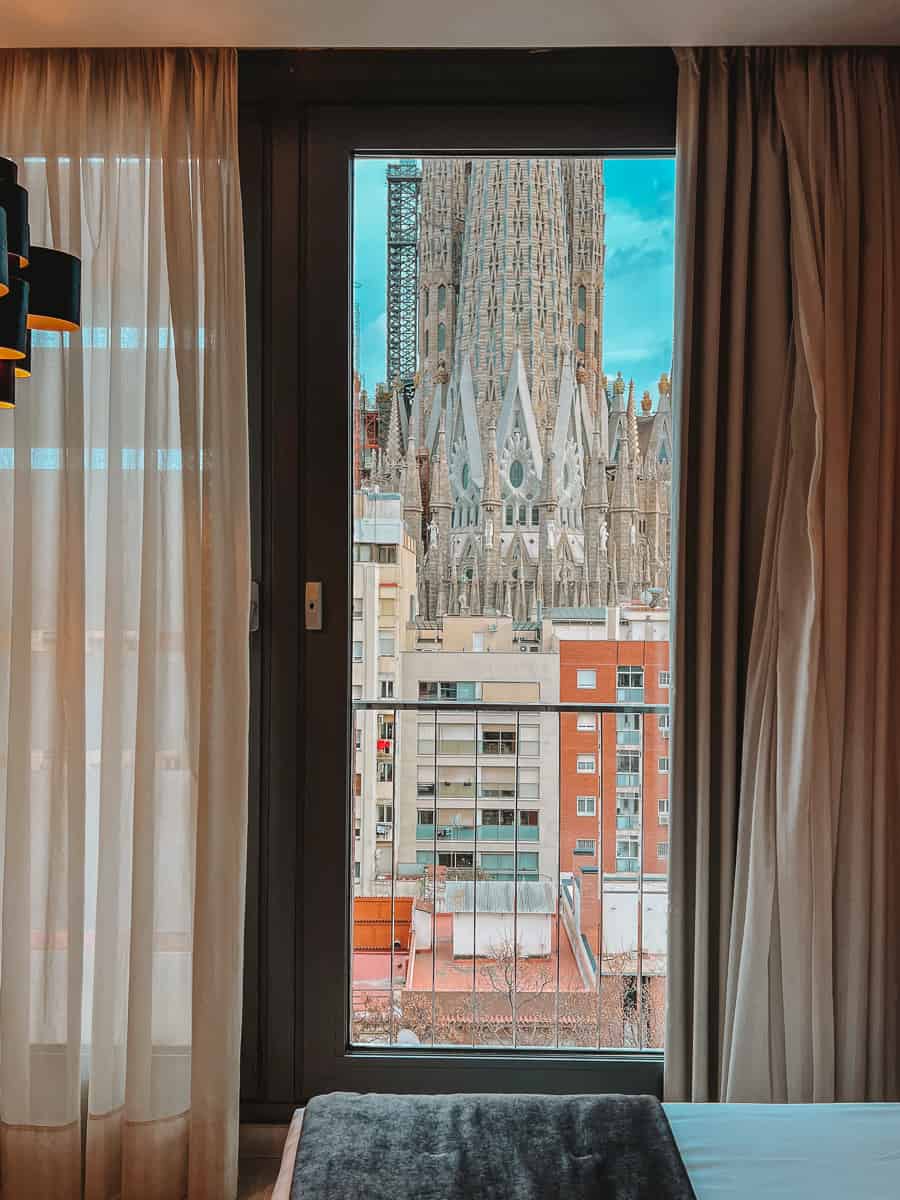 Sercotel Rosellon Rooftop Terrace
Of course, the main reason why people visit the Sercotel Rosellon in Barcelona is their amazing rooftop terrace.
You can take the lift up to the eighth floor to enjoy panoramic views of the Sagrada Familia.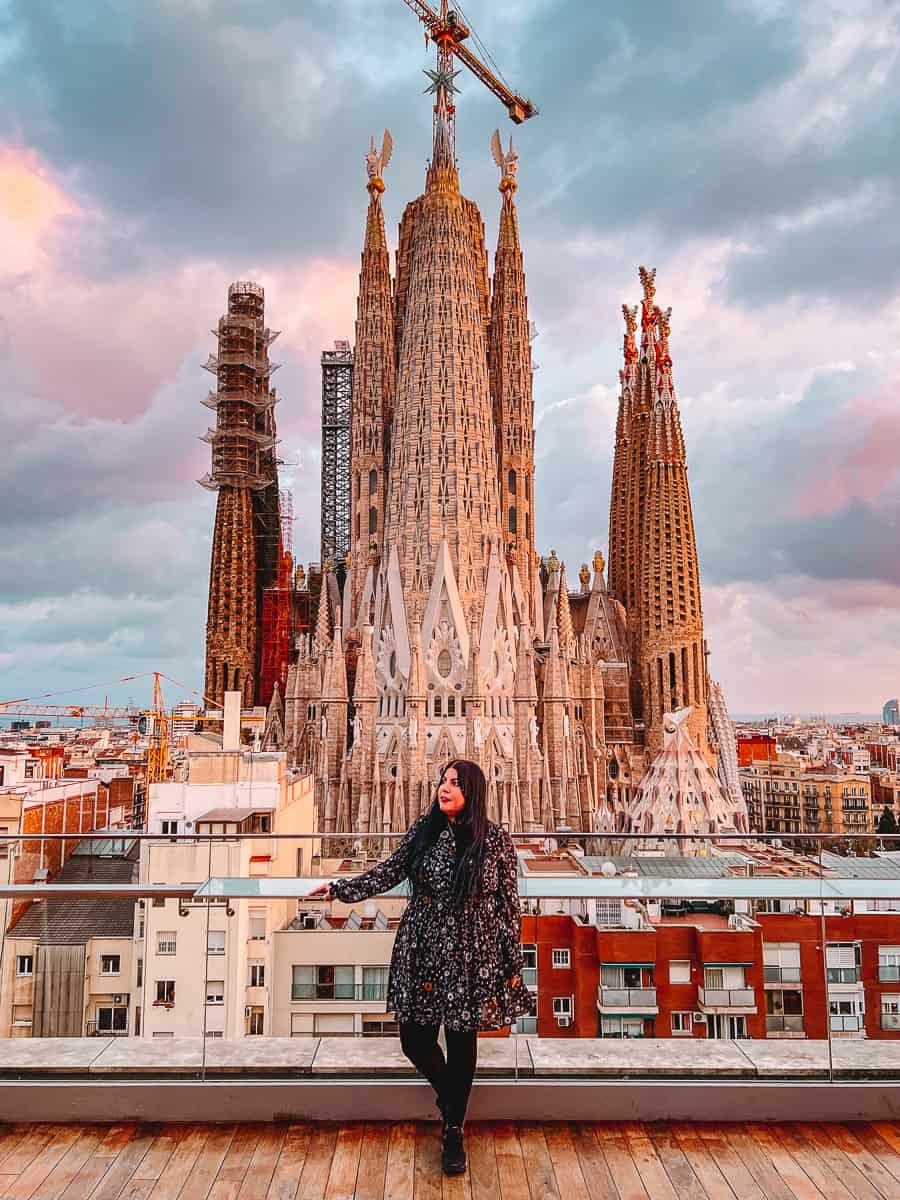 They have lots of tables and benches up here so you can relax and watch the Sagrada being built before your very eyes.
It was such a cool experience to watch the cranes carry stones up to the towers and see history unfold.
Another benefit of staying at the hotel is that you can get unlimited access to this rooftop throughout your stay. There is no need to book or reserve a table.
Usually, if you're a non-guest, you have to reserve a table at least 7 days in advance!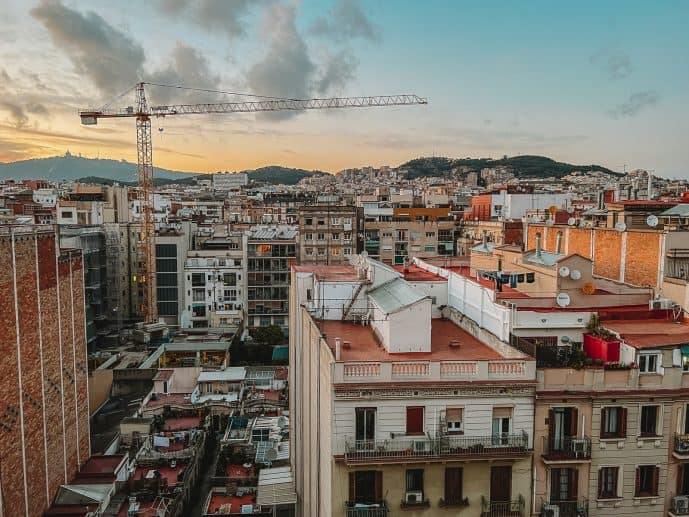 Tapas & Sangria
If you wanted to eat at Sercotel Rosellon they have a tapas menu that is served throughout the day from around 11 am until midnight.
It's not the cheapest menu but they do have some really tasty things on offer like their club sandwiches, pizzas, and burgers. They also had bar snacks like fries and nachos.
If you wanted to share some tapas with friends, they have some really yummy offerings like squid/calamari and fried chicken!
Fair warning, I was told that the portions come up quite small (spoiler alert – it wasn't). So, when my order arrived it was a hefty feast! But, I'm not complaining. I was starving and it was scrummy.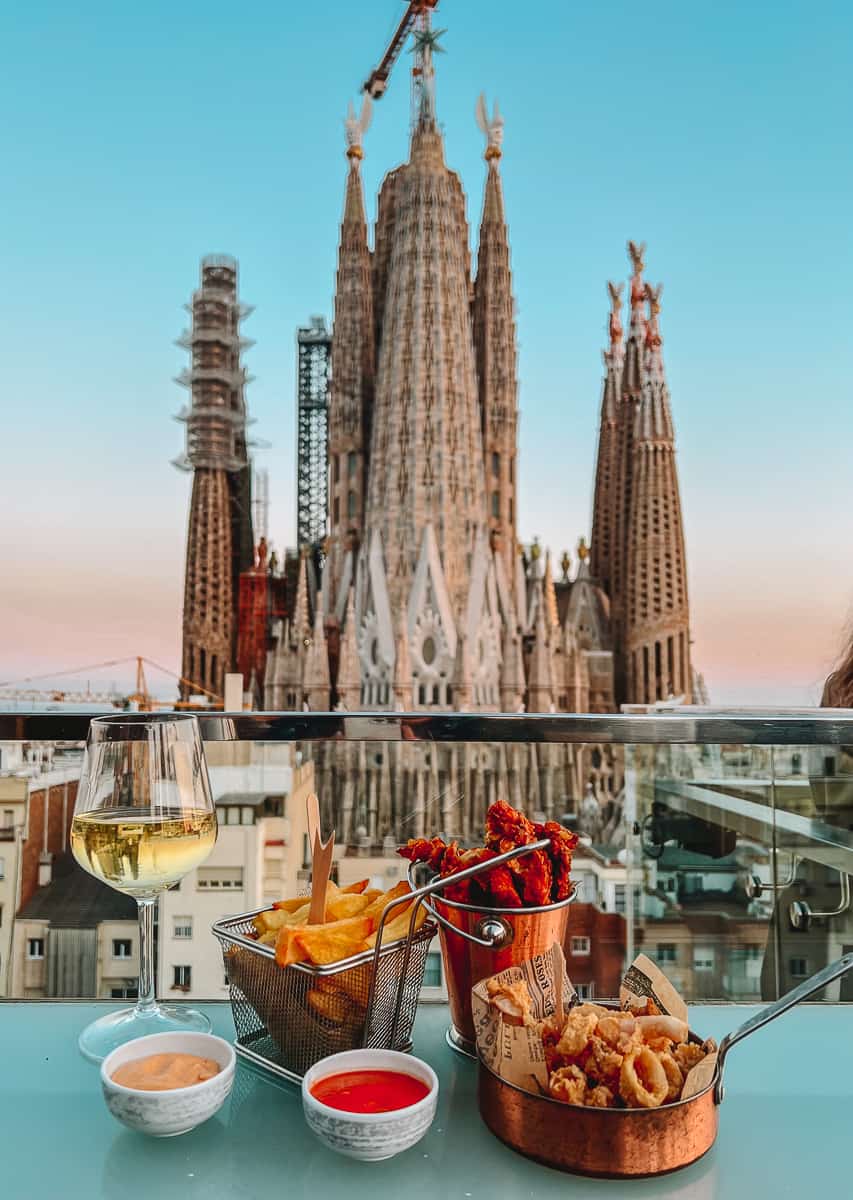 Although it's a city rooftop bar with a breathtaking view, I was pleased to discover that the drinks were reasonably priced. Beers were around 4 /5 euros and a glass of wine was around 5 / 6 euros.
The only things that were a little on the pricey side were the cocktails. An Aperol Spritz was around 15 euros. But, it is a majestic view so you could treat yourself!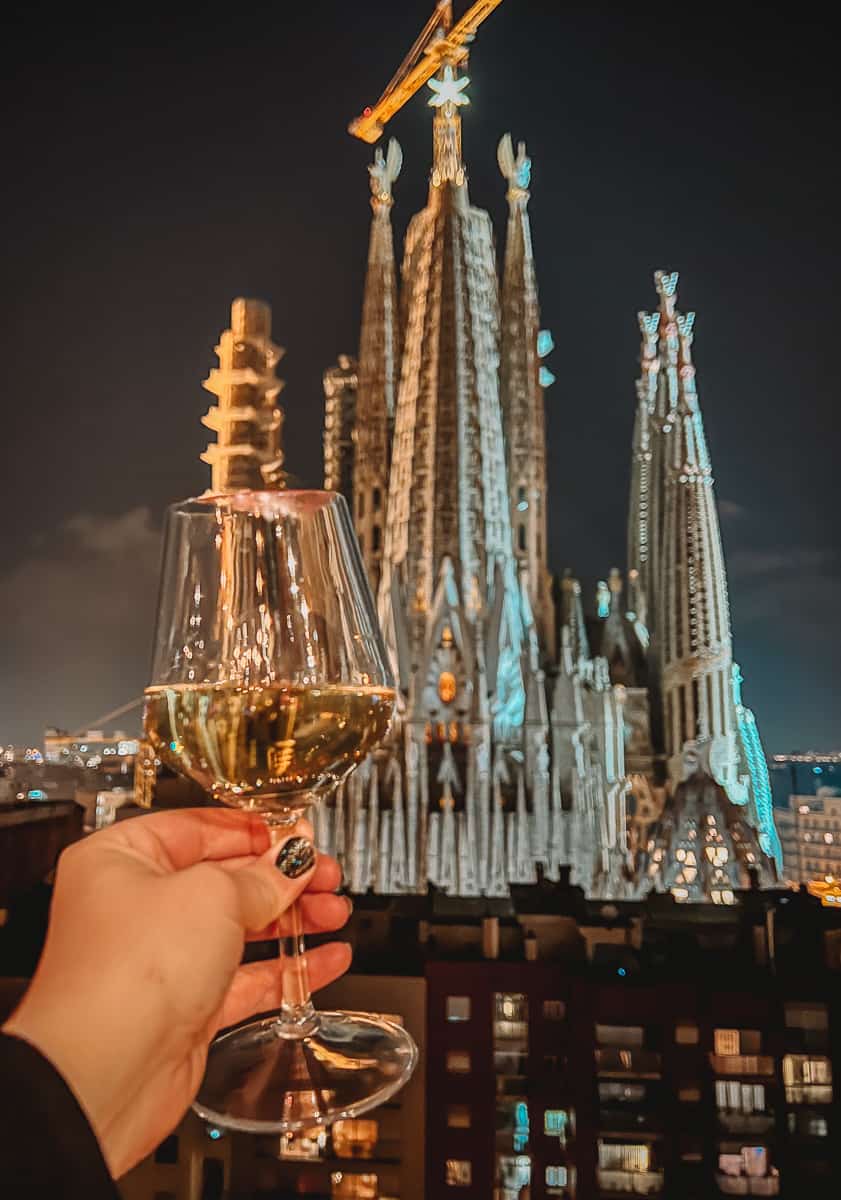 See the Sagrada Familia at nighttime
The best time to visit this rooftop terrace is at sunset when the dusk colours reflect on the stone of the Sagrada Familia.
The building turns from orange to pink, red then to blue and it's absolutely beautiful to see the transition.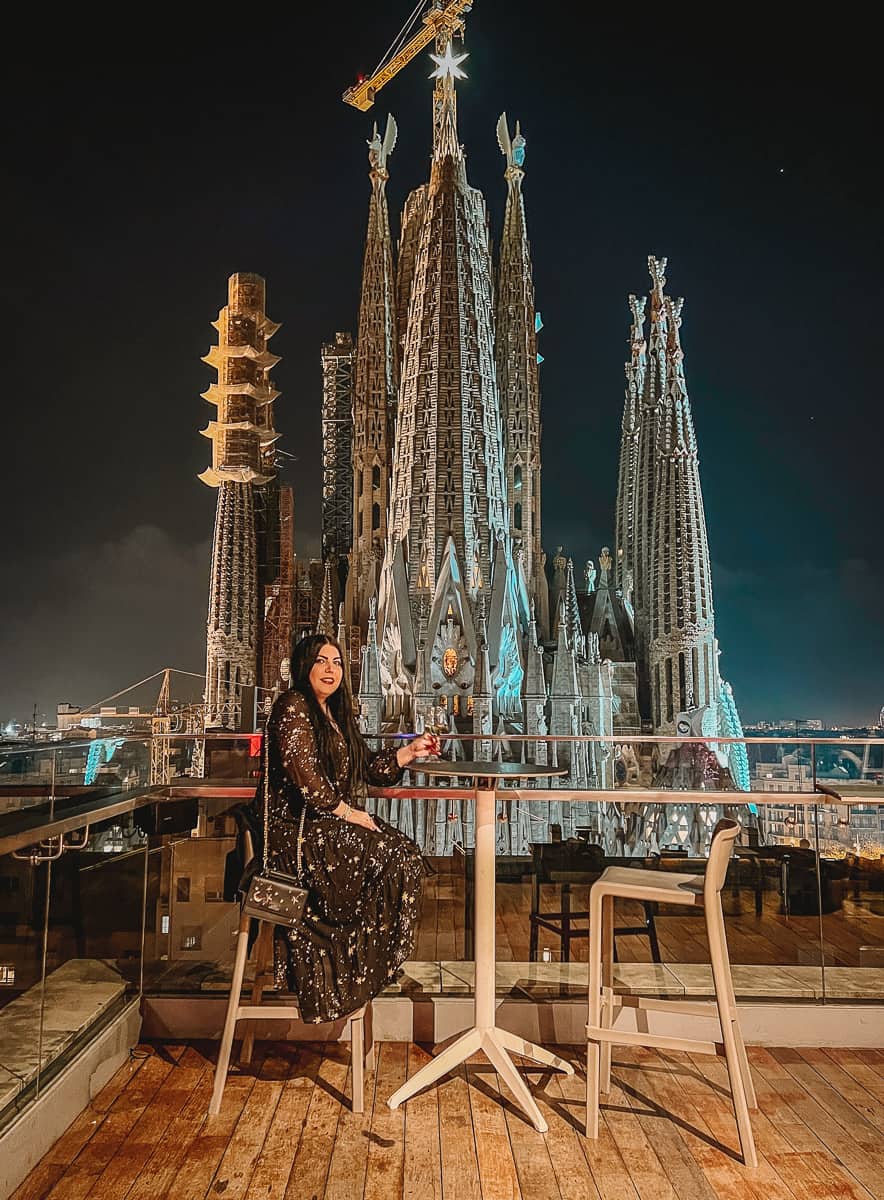 Once the sun has set, you'll see the Sagrada Familia light up at night and it even has a magical star on the top!
It stays lit until around 10 pm and then it will switch off. So, make sure to get some photos before that happens.
I got some amazing photos from up here at nighttime. My iPhone even caught some real stars in the sky. It was dreamy.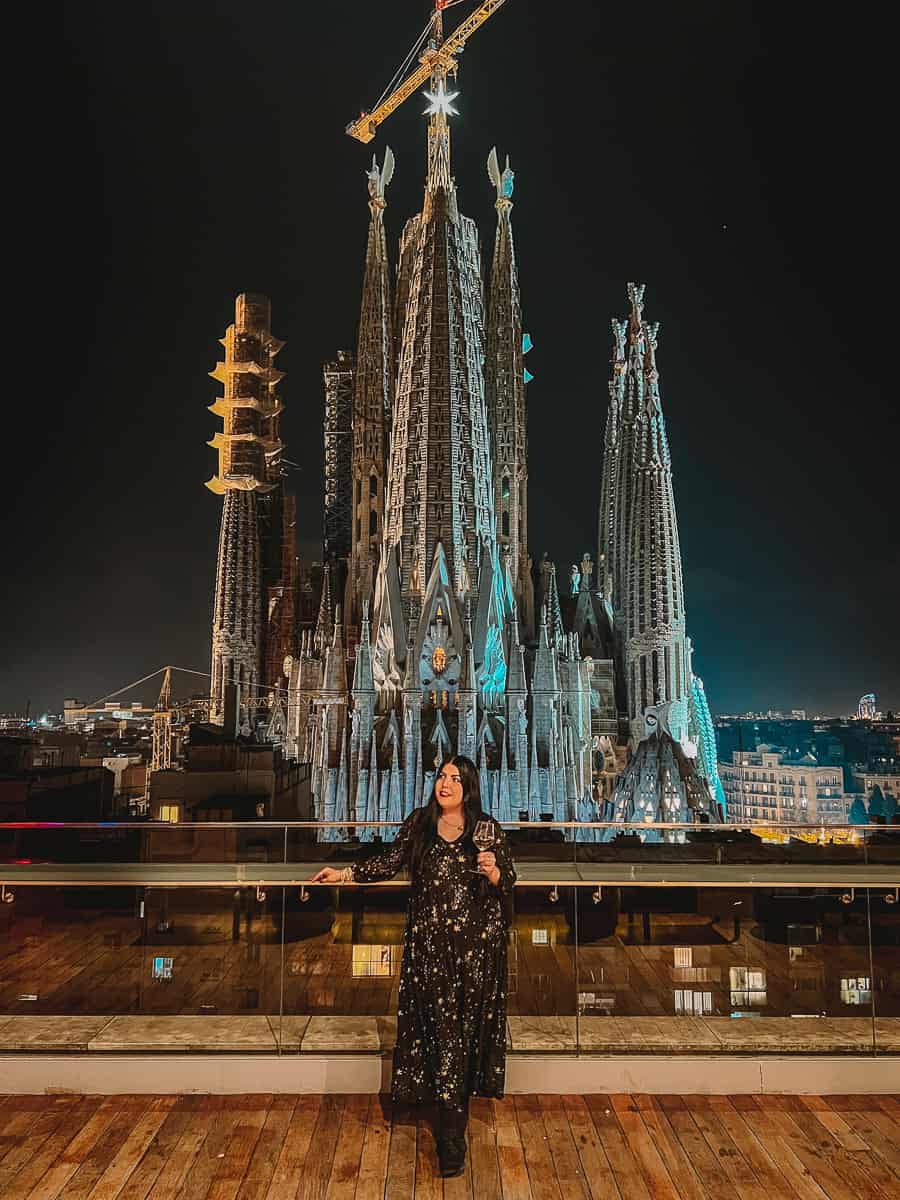 Book your stay at Sercotel Rosellon Barcelona!
I loved my stay at Sercotel Rosellon on my long weekend break to Barcelona and I don't feel like I could stay anywhere else now.
The view of the Sagrada Familia cannot be beaten and it was such a comfortable and relaxing stay.
When booking, I would make sure to book a 'Sagrada View' room or make a request for your room to be on that side.
Some rooms face the street opposite and, although I'm sure they are still nice, you'll definitely want to face the Sagrada if possible.
Click here to book your stay at Sercotel Rosellon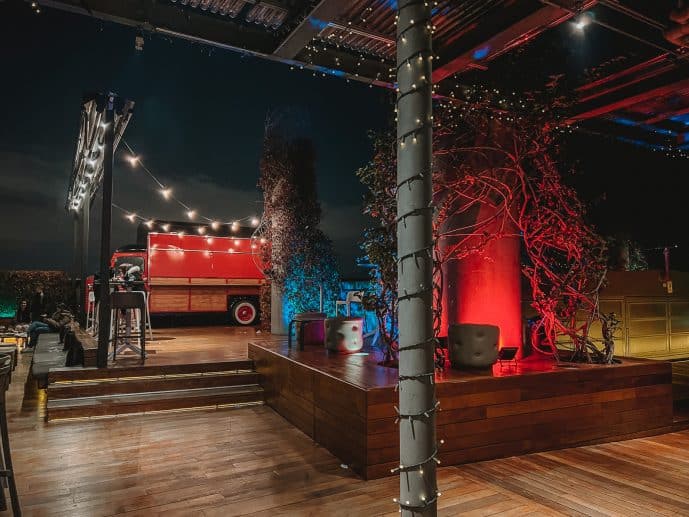 How to get to Sercotel Rosellon in Barcelona
Sercotel Rosellon is just a 3-minute walk to the Sagrada Familia so you're in the perfect place to explore the major city attractions.
If you're heading here from Barcelona Airport, I would actually recommend booking with Welcome Pickups to get you from the airport to the hotel.
They have an online booking service and you'll be picked up by a professional driver. They will wait for you in the arrivals hall with your name on a sign.
They have an app so you can keep informed every step of the way and you keep in contact with your chauffeur with an instant messaging service.
If you're heading here by the metro, the L9 links the airport to the city centre and there is a metro station just nearby.
The nearest stop is 'Sagrada Familia' and can be accessed via L2 (Purple Line) or L5 (Blue Line). So, if you're on L9, you'll need to switch over at Collblanc station to L5.
I would recommend buying Hola Barcelona Travel Card to travel around the city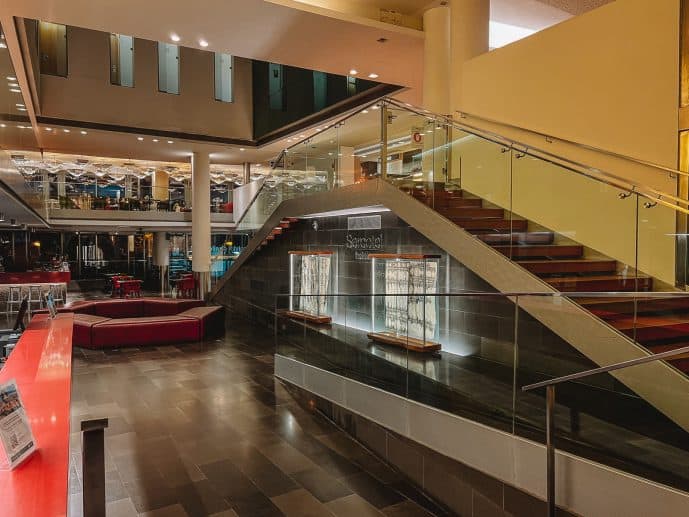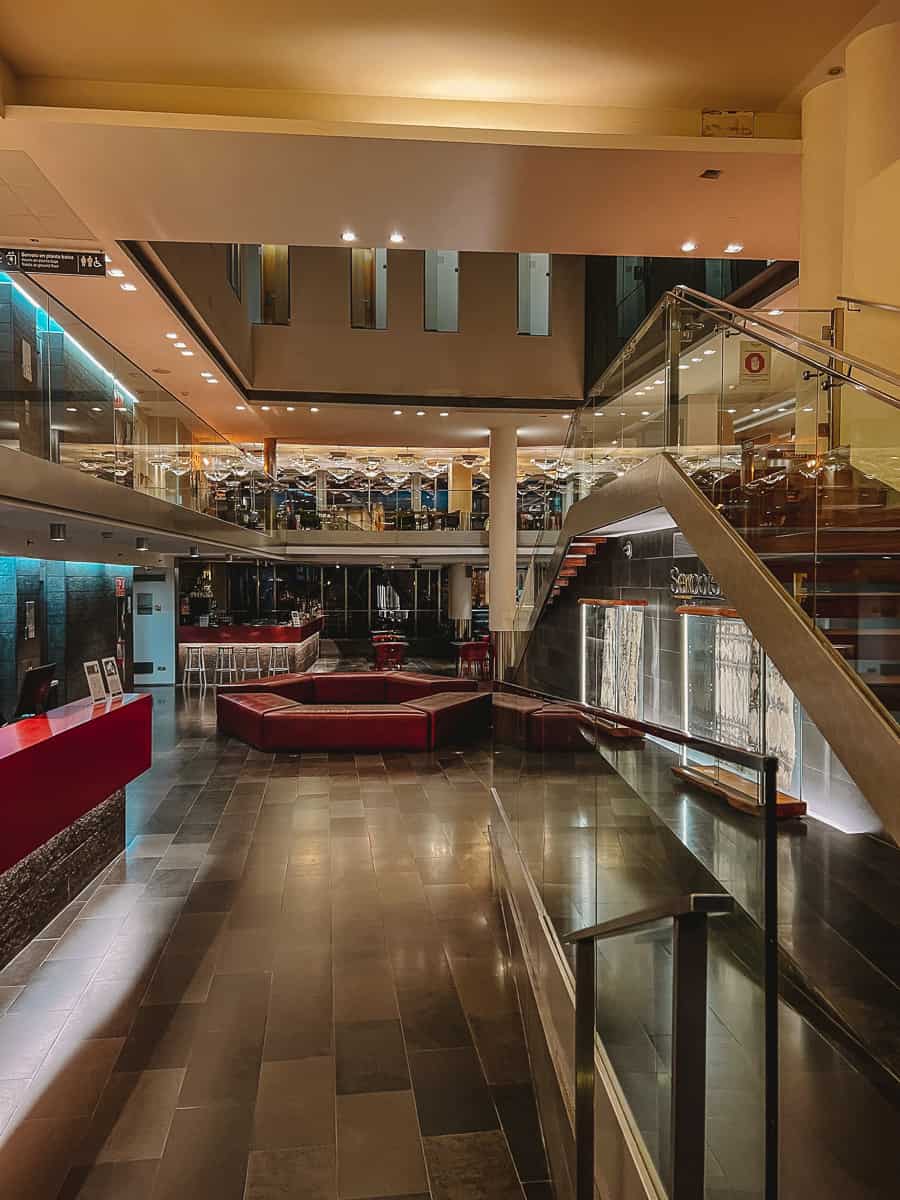 Just make sure to be streetwise on the metro, it's a popular place for pickpockets. A common scam is bashing into you just before the doors close and then grabbing your things or picking your pocket.
Before you know it, the train doors have closed, you're travelling to the next station and they have run off with your possessions. So, you can't pursue them. Keep everything zipped up and closely guarded!
If you're heading here by taxi from the city, I would recommend booking a trip with FreeNow. It's similar to Uber but there is much better service and uses local taxi drivers. It has a fixed fee so no surprises and you don't get charged more if there is traffic.
My top tips for booking Sercotel Rosellon Barcelona
Book a room with a Sagrada Familia view – Many rooms have a Sagrada view but to make sure I would book a room specifically with this view on Booking.com. Otherwise, you may face the street. But, even so, you'll get unlimited access to the rooftop.
You will have to buy drinks downstairs in winter – There is usually a rooftop bar but in winter you have to order drinks downstairs and bring them back up to the terrace. Luckily, there is a lift as it's on the eighth floor!
Book in advance if you are not a guest – If you're not staying at the hotel, you do have to pre-book a terrace visit. It's usually 7 days in advance.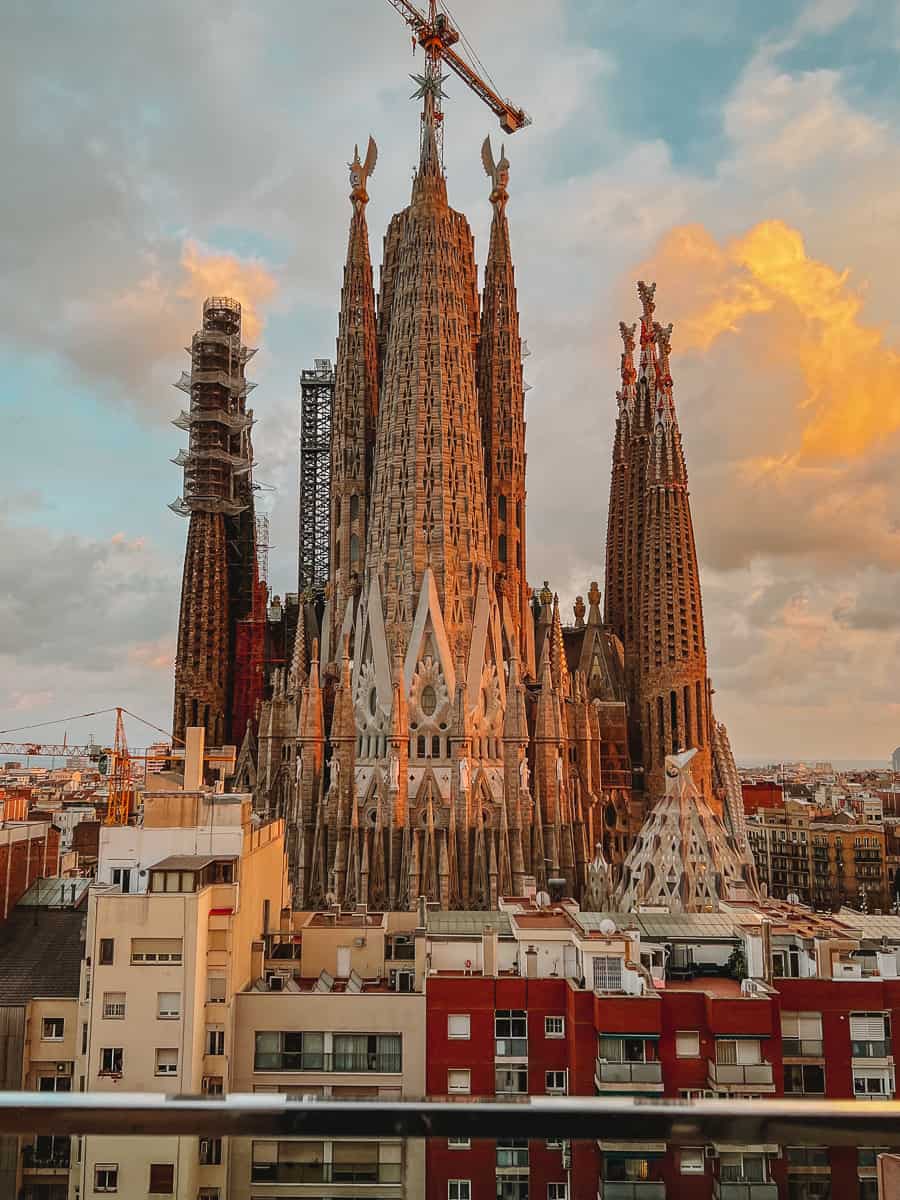 Use the Freenow taxi app – If you wanted to book taxis, use FreeNow, not Uber. It's a better service and uses local taxi drivers.
Make sure to throw towels on the floor – I didn't realise I had to put towels on the floor to get them changed. Make sure to do this after a day or two or you'll keep getting the same.
Request more coffee sachets and water – I was told that you only get coffee sachets complimentary on the first night (which makes no sense). Make sure to request more if you'd like a brew!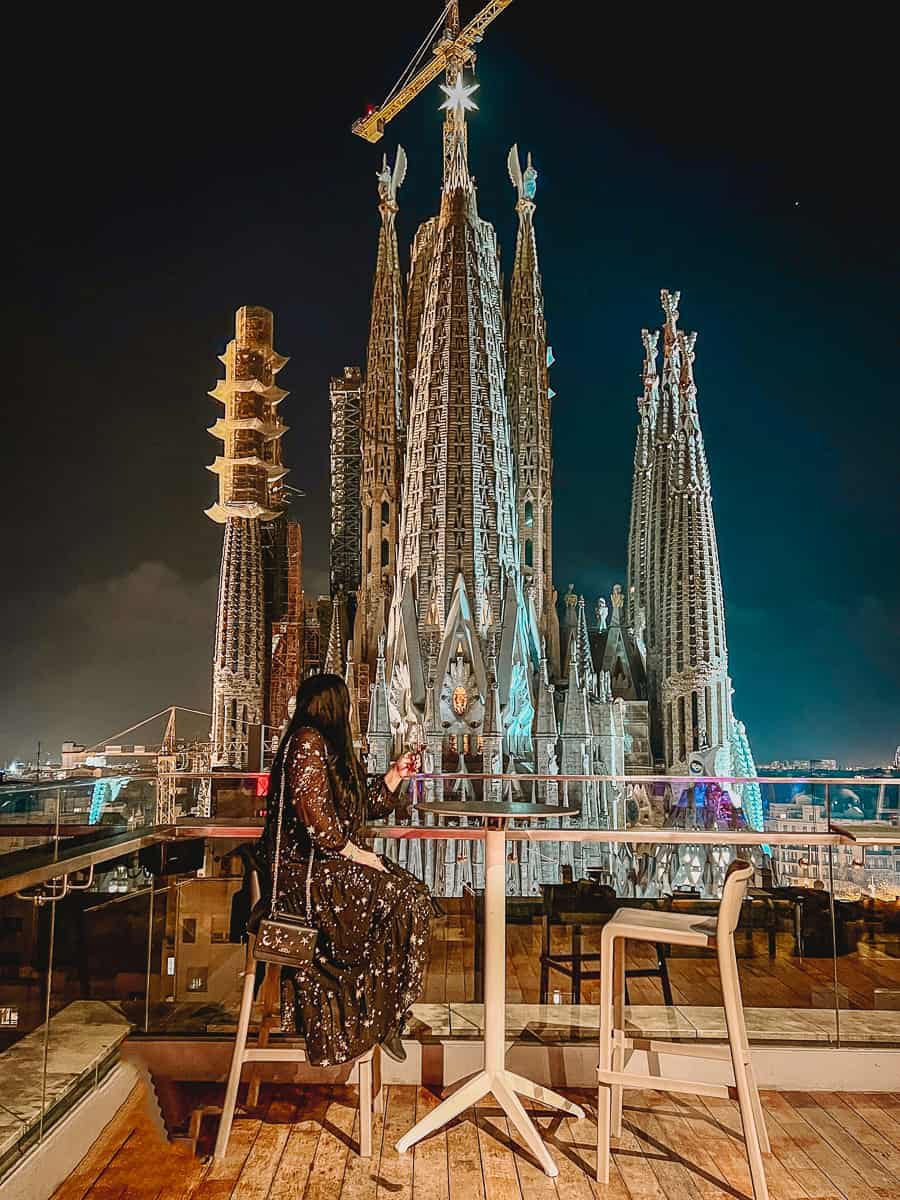 Things to do near Sercotel Rosellon
It can be hard to leave the Sercotel Rosellon as you can quickly become addicted to their view of the Sagrada Familia.
But, if you did want to explore some of Barcelona's highlight attractions here are all the amazing places you can see nearby.
Placa de Gaudi
If you were looking for more amazing views of the Sagrada Familia, then look no further than Placa de Gaudi.
It's a small park that is near the basilica and has a pond in the middle of it that provides the perfect reflection of the building!
You can get some incredible photos of the Sagrada Familia from here and it's completely FREE.
There are also lots of cafés, bakeries and restaurants located around this area if you didn't want to eat in the hotel.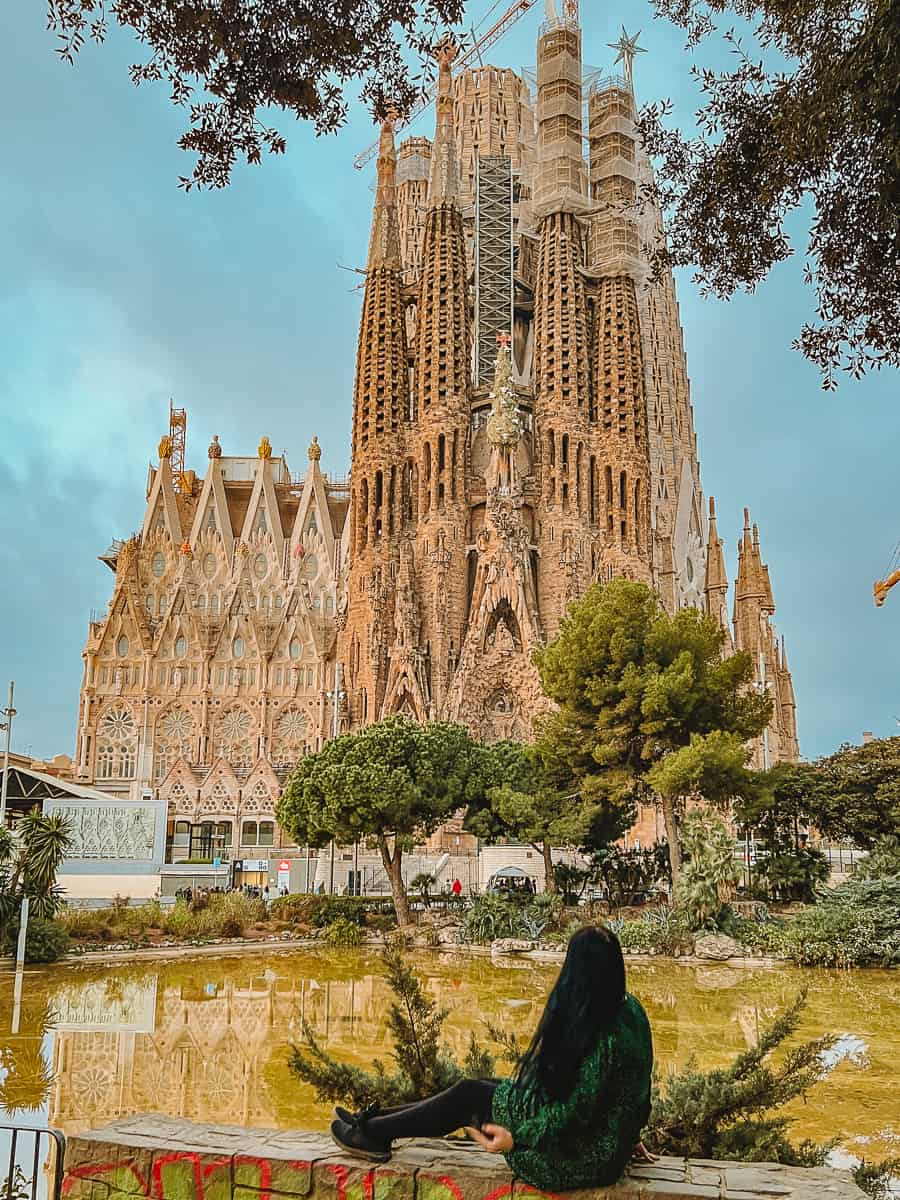 Visit Sagrada Familia
You really cannot leave Barcelona without going inside the magical Sagrada Familia.
It was designed by Gaudi and he spent over 40 years working on it. It's still not completely finished but the interiors are absolutely stunning.
The inside of the basilica has colourful stained glass windows, so when the sun is shining inside it bathes the whole church in this rainbow light.
I actually got quite emotional as this place was so breathtaking. The architecture was inconceivable and you will not believe what you're seeing.
The Sagrada Familia can sell out so I would book tickets in advance. The standard ticket gives you an audio guide on your phone.
You can also buy tickets to climb up the towers for a unique view of the city. As I'm claustrophobic I gave it a miss as the stairs are very narrow.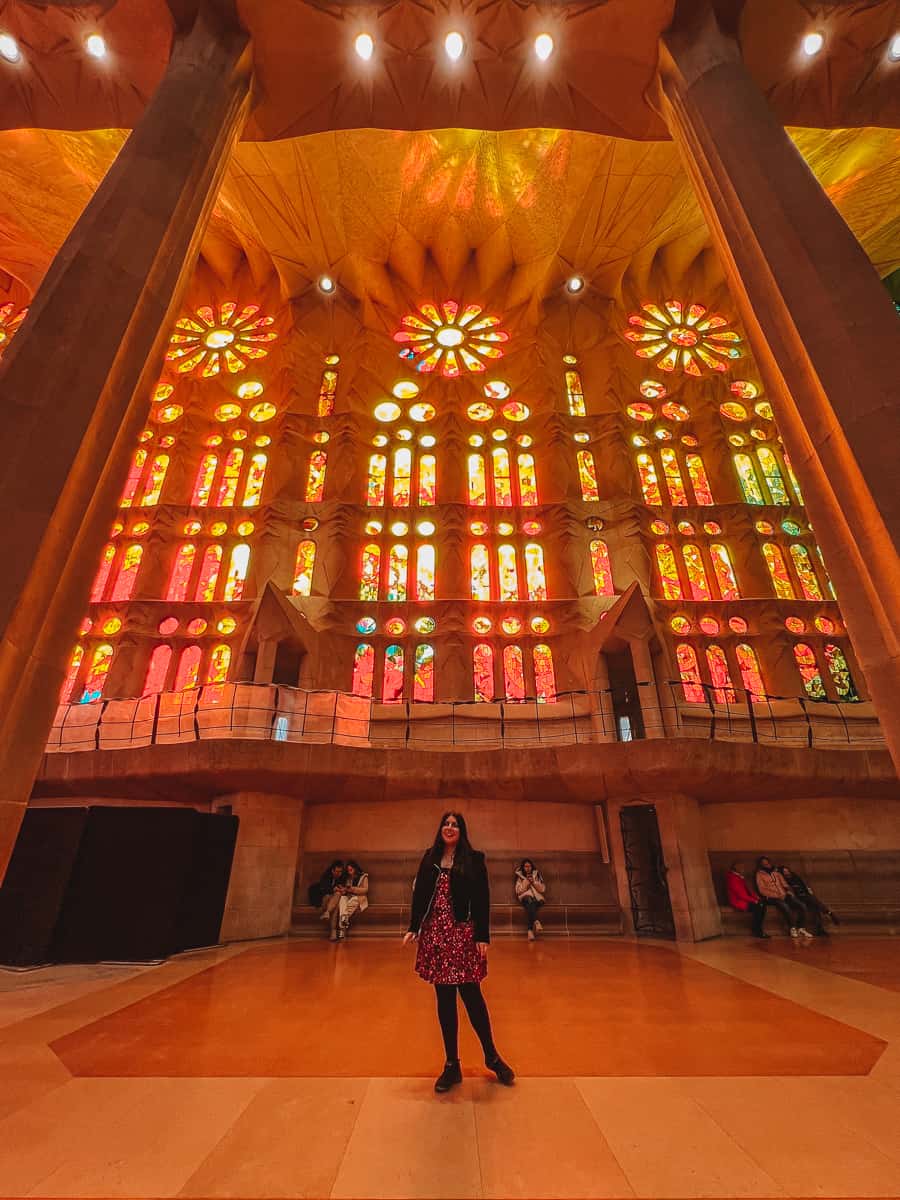 Gaudi Houses – Casa Batllo, Casa Mila & Casa Vincens
Another thing you have to do whilst in Barcelona is visiting one of Antoni Gaudi's houses, they all form part of a UNESCO World Heritage Site.
The most popular is Casa Batllo which is located on Passeig de Gracia. The design was based on the Catalan legend of St George slaying the Dragon.
If you look at the top of the building, the tiles represent a dragon and the four-sided cross is a sword. The rooms underneath are the dragon's bones!
This is a very busy building so if you wanted a quieter visit I would pay for their 'Be The First' tour at sunrise as I did. It was worth every penny.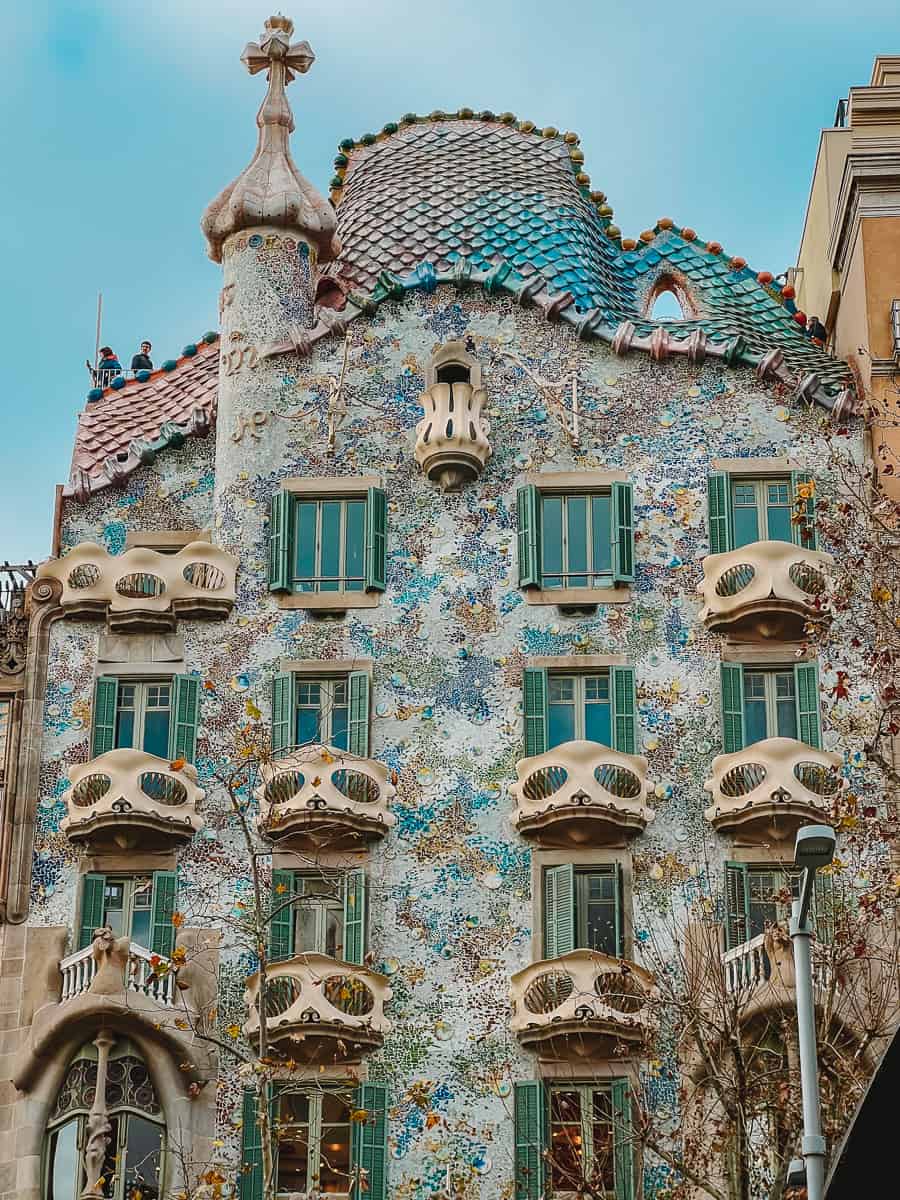 The next place you can visit is Casa Mila aka La Pedrera which has an undulating facade.
Although considered a Gaudi masterpiece today, this building was hated by the locals of Barcelona until around the 1990s.
Today, it's a very popular museum and residency. You can climb up to see their Warrior Rooftop for views over the city skyline.
Lastly, I would visit Casa Vincens which was Gaudi's first home. It's not as well known as the other residences and so you will escape the crowds in this architectural oasis.
You can explore the restored house, visit the rooftop and have a relaxing coffee in their café.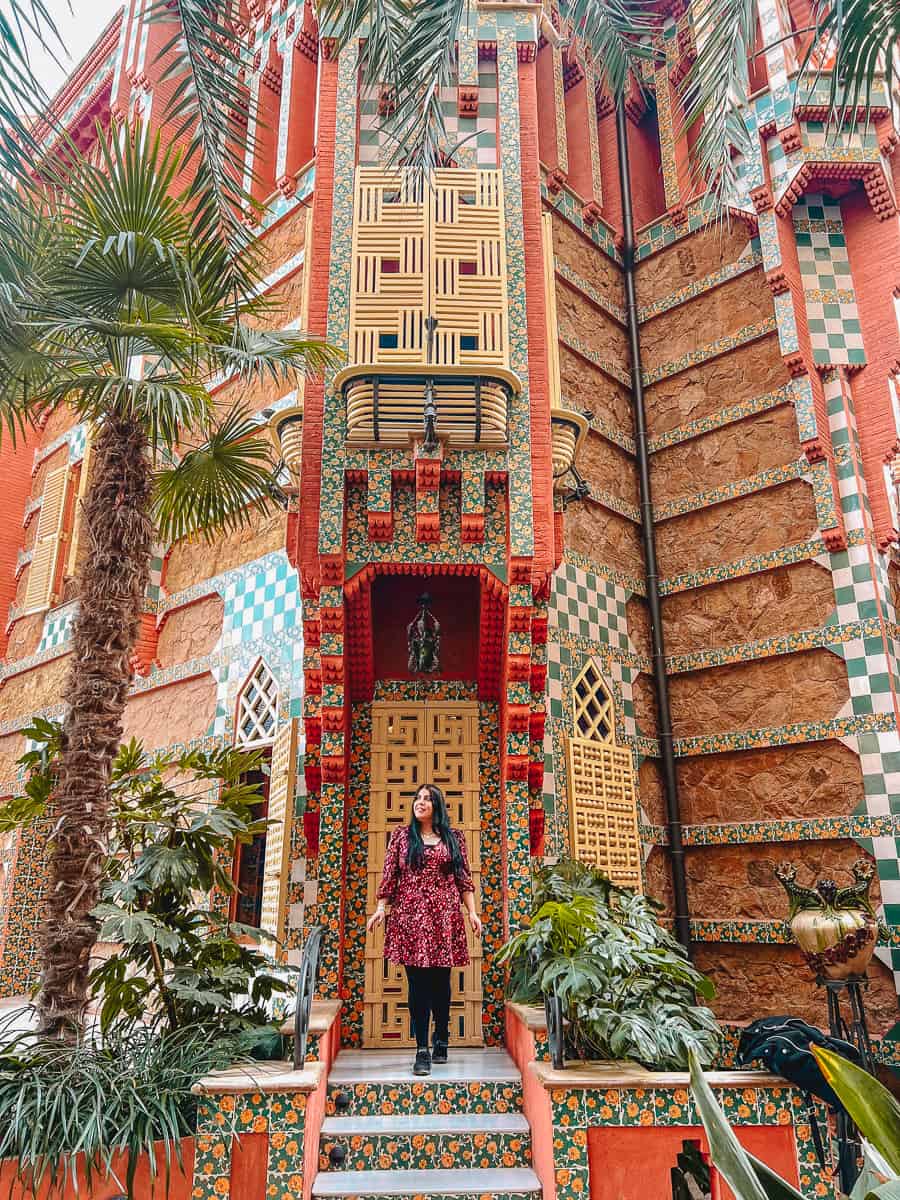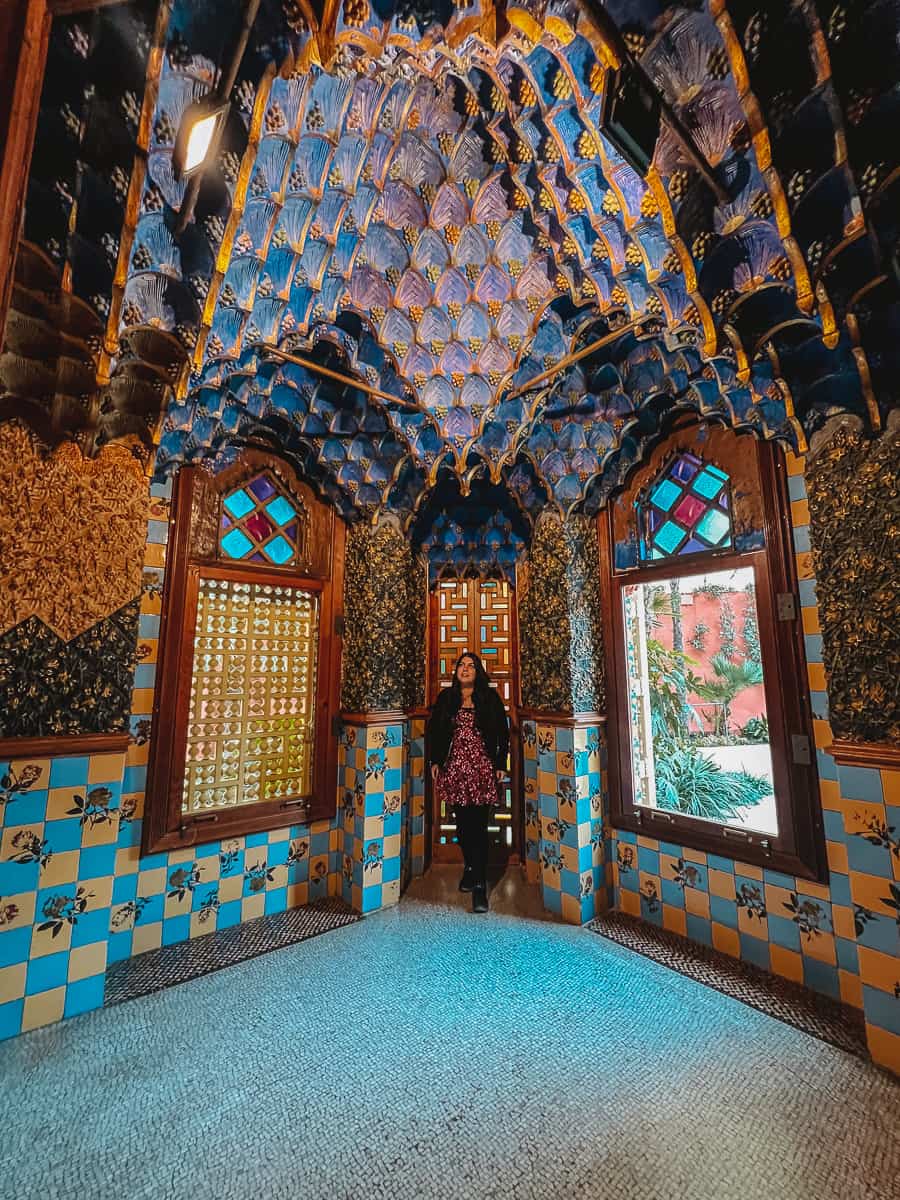 Recinto Modernista de Sant Pau
One of the architectural hidden gems in Barcelona is Recinto Modernista de Sant Pau, an Art Nouveau hospital.
I'm pretty sure this is the most beautiful hospital that was ever created and the building and rooms will blow you away!
You can explore the old hospital wards, and walk through the ornate corridors. There are even views of the Sagrada Familia from stained glass windows.
You can take a self-guided visit of this fabulous museum and learn all about what the hospital was used for in the city.
Click here to read my magical Sant Pau Recinte Modernista guide
Park Güell
One of the prettiest parks in Barcelona is Park Güell, one of Gaudi's masterpieces for the business tycoon Eusebi Güell.
It's one of the busiest parks in Barcelona and is the definition of a hot mess with crowds. So, I would book a ticket in advance for when it first opens! Even then, it will still be crowded.
Unfortunately, you cannot visit at sunrise for free anymore. So, you have to join the crowds for pictures of the mosaic serpentine benches. It can take a while but patience is the key.
Highlights are the Serpentine Benches, Sala Hipostila columns, Laundry Room Portico and the Gaudi House Museum. Plus, you can't leave without a cheesy photo with El Drac!
You could easily spend a few hours here in the Monumental Zone, so make sure to take your time. There are panoramic views of the city and coast around every corner.
Park Güell is located high up above the city centre of Barcelona. So, It's best to take a bus up the hill or order a taxi to the entrance.
Carmel Bunkers
Although the bunkers above Barcelona used to be considered a 'hidden gem', you'll actually find that this is the busiest sunset viewpoint in the city these days!
Many people get here hours before sunset to reserve their spots. Even in January, it was packed.
It's located high above the centre and provides a perfect panorama of the Sagrada Familia, the city skyline and the coast.
It's epic and definitely somewhere I would recommend visiting. There is a nice vibe here and you can watch the city in all different shades of reds and oranges.
As this viewpoint is so high above the city, I would definitely recommend taking a bus or a taxi to where the road ends near here, then you will walk uphill the rest of the way to the bunkers.
But, be careful as it gets dark pretty quickly after the sun has set and I would not recommend being up here after dark.
Alternatively, if you don't want to be in a scrum, you could visit at sunrise for fewer crowds or take photos during the daytime.
Save time and book a tour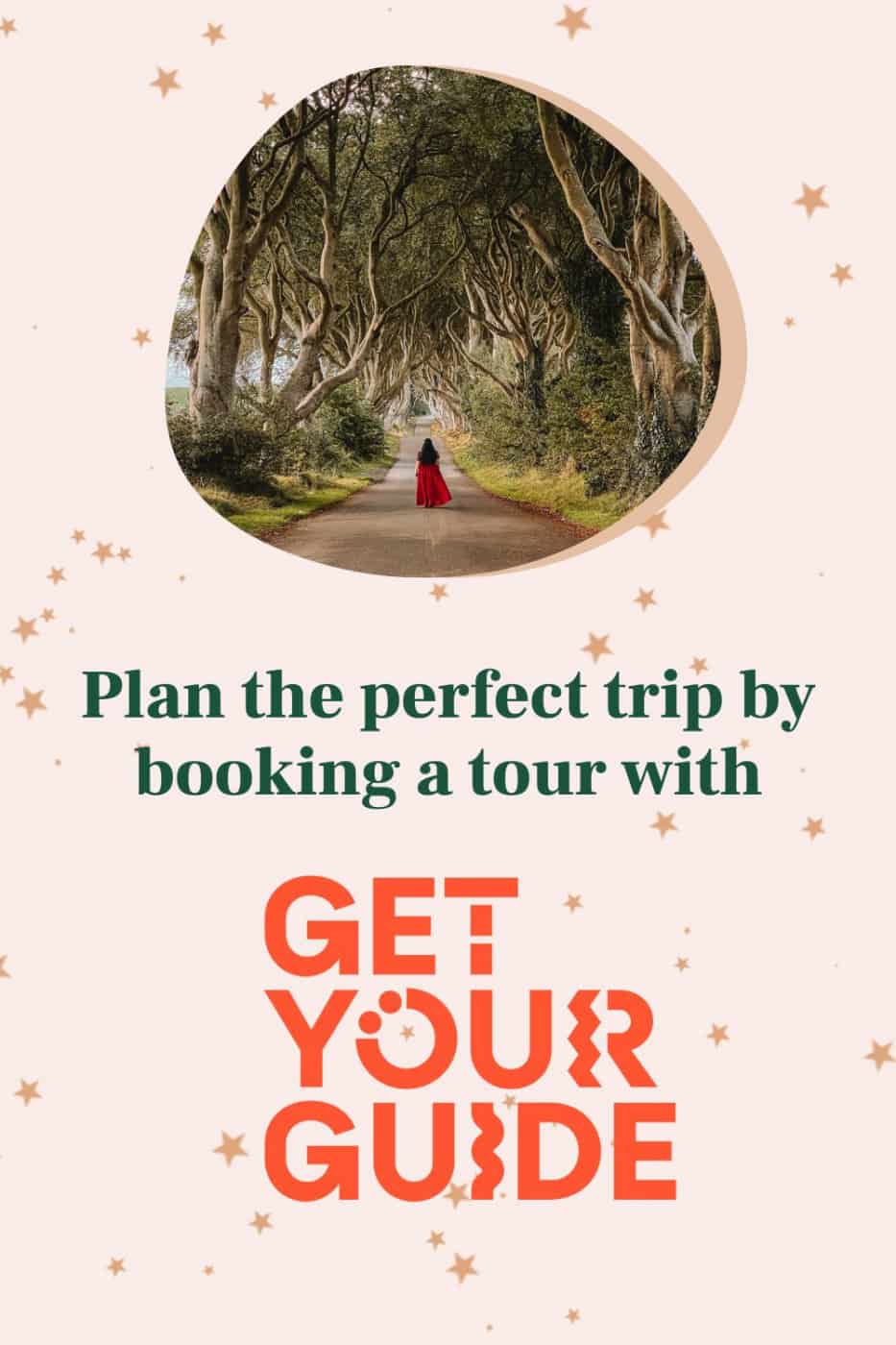 Book tours & tickets for Barcelona!
Read more of my Barcelona guides
30+ Instagrammable Places in Barcelona
Secrets of Pont Del Bisbe Bridge
How to visit the Kiss Wall Barcelona
Why you must visit the Fairy Bar in Barcelona
Visit Gaudi's Fountain or Cascada Monumental
Palau de la Musica Catalana guide
How to visit the Barcelona Bunkers del Carmel
Save this Sercotel Rosellon Review for later!