Many people visit Amsterdam when planning a vacation in The Netherlands but have you heard of Haarlem?
It's a charming historic city that is located just 20 minutes from the capital city by train.
There are plenty of things to do in Haarlem that make it worth visiting such as its gastronomic scene, shopping streets, museum district, and access to the beach.
What's even better is that Haarlem has far fewer crowds than Amsterdam so you can explore the attractions in peace and without any fuss.
Here are the best things to do in Haarlem Netherlands and why you should put it on your travel bucket list this year.
What is the history of Haarlem?
Did you know that Haarlem used to be the most important city in the Netherlands centuries ago? It's the oldest city in North Holland.
It was first mentioned in the 10th century but had a small population before that and was originally a spiritual settlement.
But, by the 13th century, the population grew so large it was given a city status and chartered in 1245.
In the 14th and 15th centuries, Haarlem became a major city and an extremely wealthy one due to the tolls it would collect from traders using the Spaarne River.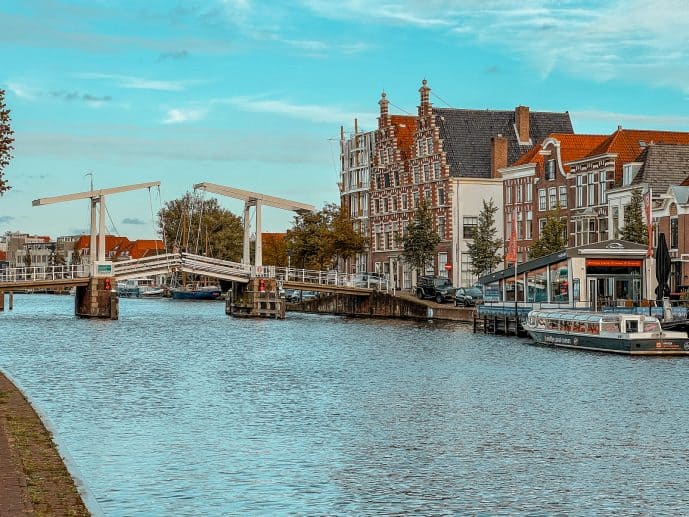 By the end of the Middle Ages, Haarlem made its wealth from a flourishing textile industry, expansive shipyards, and breweries.
In the 'Dutch Golden Age', the city was a popular residence of the rich and wealthy. It was also home to the famous Dutch artist Frans Hals.
Today, Haarlem is a thriving city with great shopping and a popular gastronomic scene. In fact, it has over 200 restaurants!
But, it still retains its old-world charm and has many historic buildings remaining that tell tales of its past.
It sees around 750,000 people visit each year and you should definitely be one of them!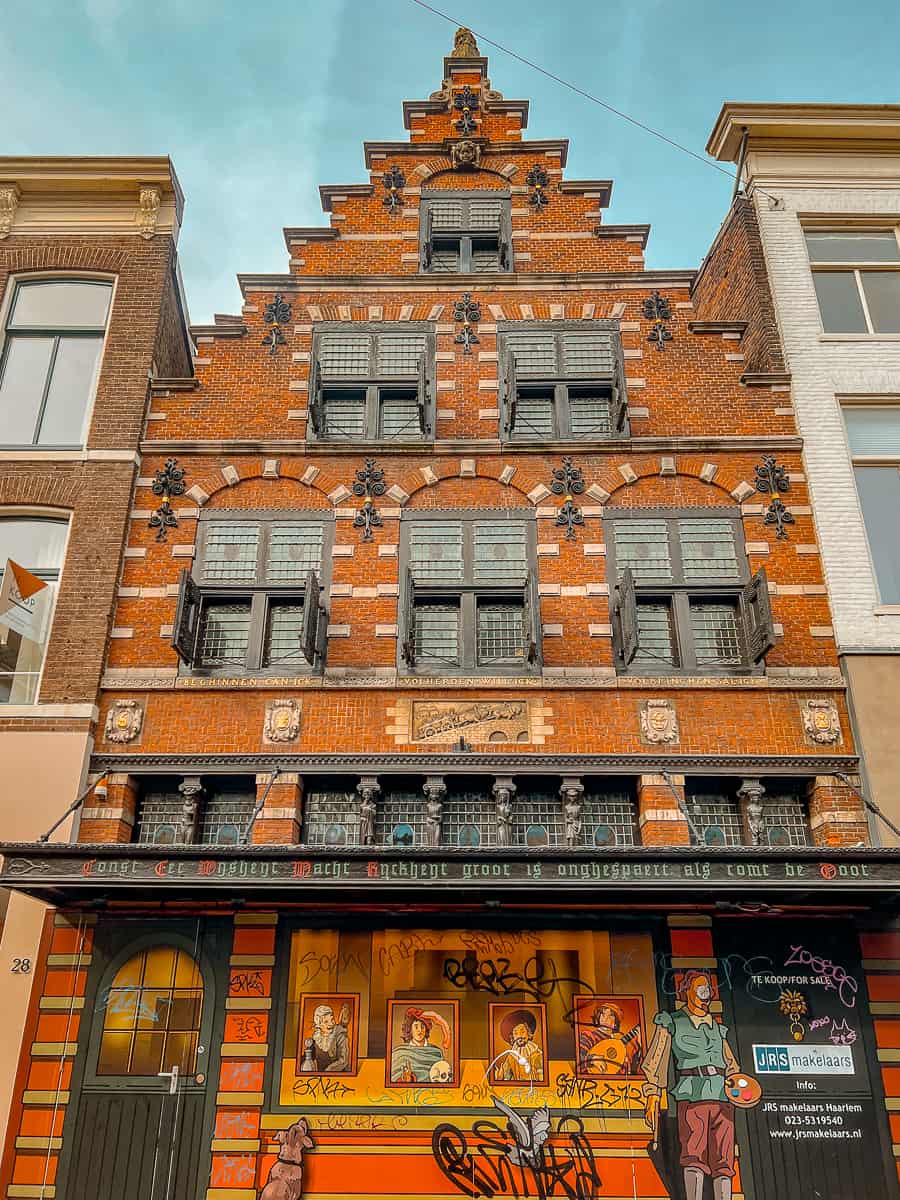 Is Haarlem worth visiting in the Netherlands?
Yes, many people only visit Amsterdam in The Netherlands and that city sees almost 8 million tourists every year.
But, there are plenty of charming cities in Holland that aren't Amsterdam and Haarlem should be at the top of your list.
The city is just 18 kilometres west of the capital but it sees a fraction of the crowds making it a great day trip or base to explore more of the country.
Haarlem has a vibrant culture with an epic food scene and is frequently voted as one of the Netherlands' best shopping destinations.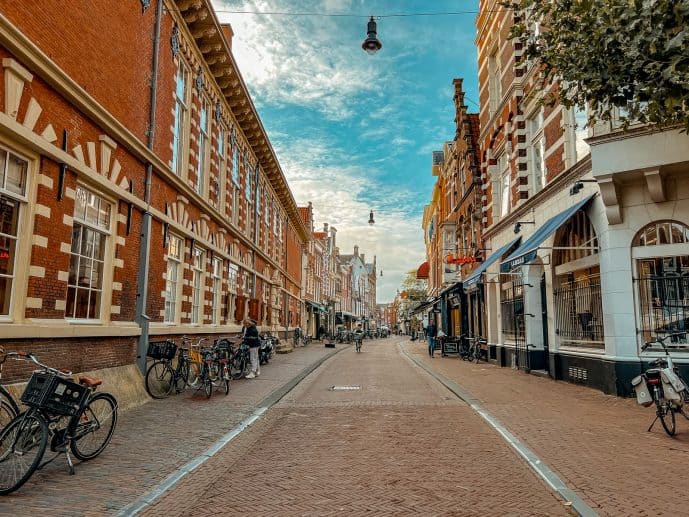 But, it also has an intriguing history with a diverse range of historic buildings, art galleries, and museums.
Plus, you're right on the River Spaarne with its iconic rows of Dutch Houses and Adriaan windmill.
Many people also visit Haarlem to head to the coast and you'll find sand dunes next to the North Sea just a short cycle or bus ride away.
Although I only had a short trip here, I fell completely in love with this charming city and would choose to go back to Haarlem in a heartbeat.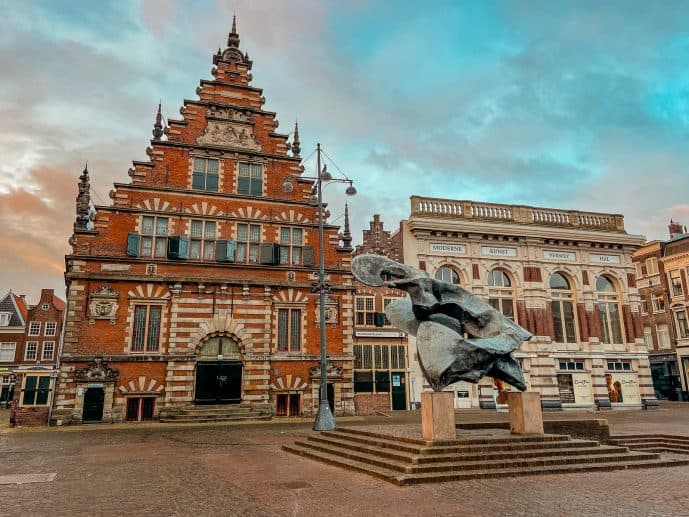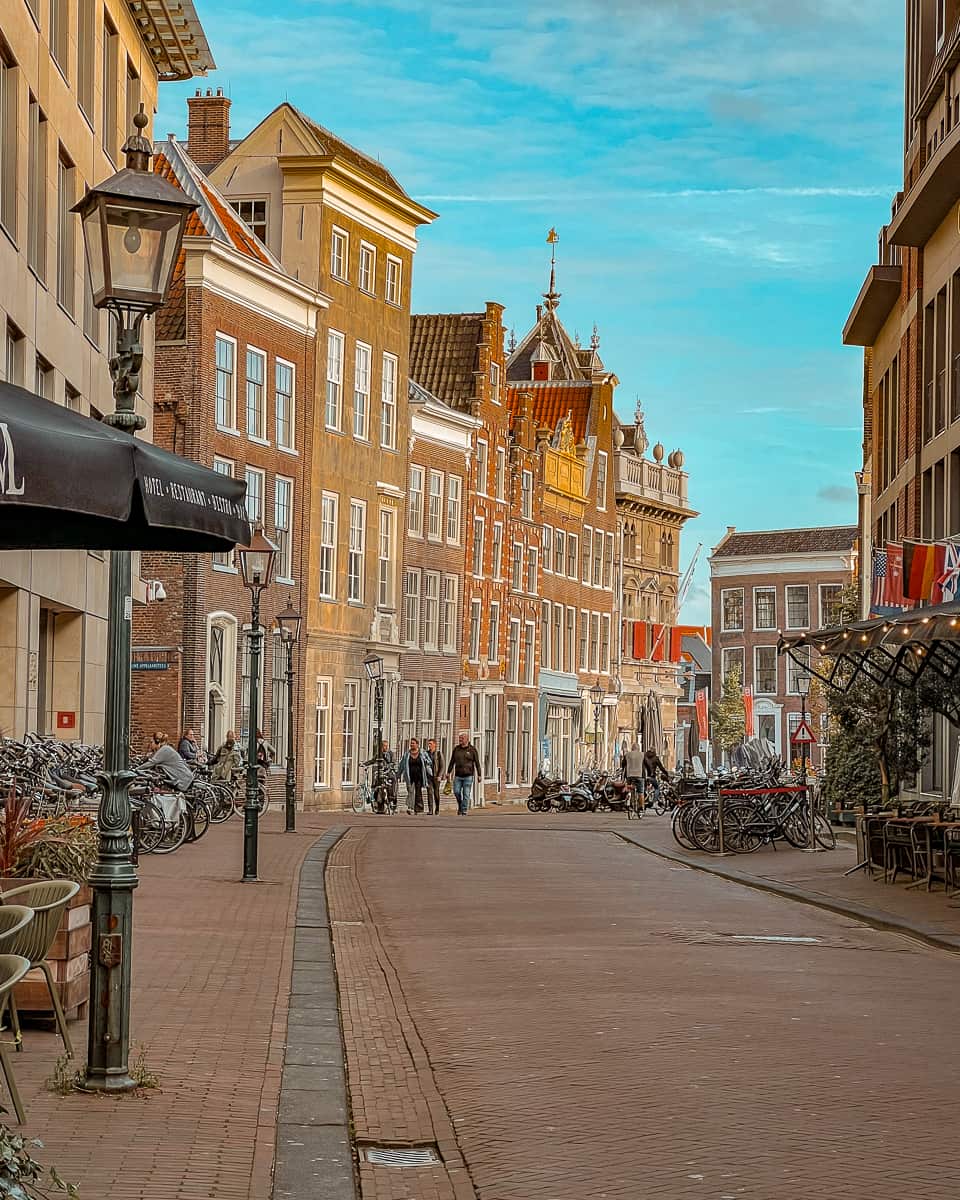 The best things to do in Haarlem that make it worth visiting
1. Grote Kerk aka St Bavo Church
One of the top things to do in Haarlem is to visit the Grote Kerk (Big Church) otherwise known as the Church of St Bavo.
It's an important landmark that has dominated the main city square and skyline for centuries.
St Bavo is the patron saint of the city. This church used to be a Catholic place of worship until it transformed into a Reformed Protestant chapel.
It has had numerous renovations made over the years but has retained its dark Gothic appearance with a 246-foot spire.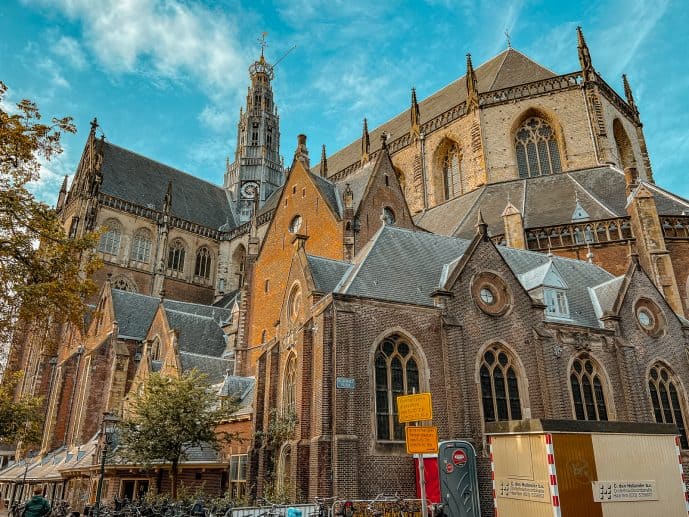 It's well worth taking a look inside to admire the Müller organ, a huge gilded instrument created by Christian Müller.
Also, look out for the colourful stained glass windows. Haarlem was famous for its textile industries years ago including stained glass.
There are services held throughout the week. But, if you want to visit as a tourist opening hours are Monday – Saturday from 10 am – 5 pm.
Tickets to go inside are 4 euros per adult. There are guided tours of the bell tower you can book for 7 euros.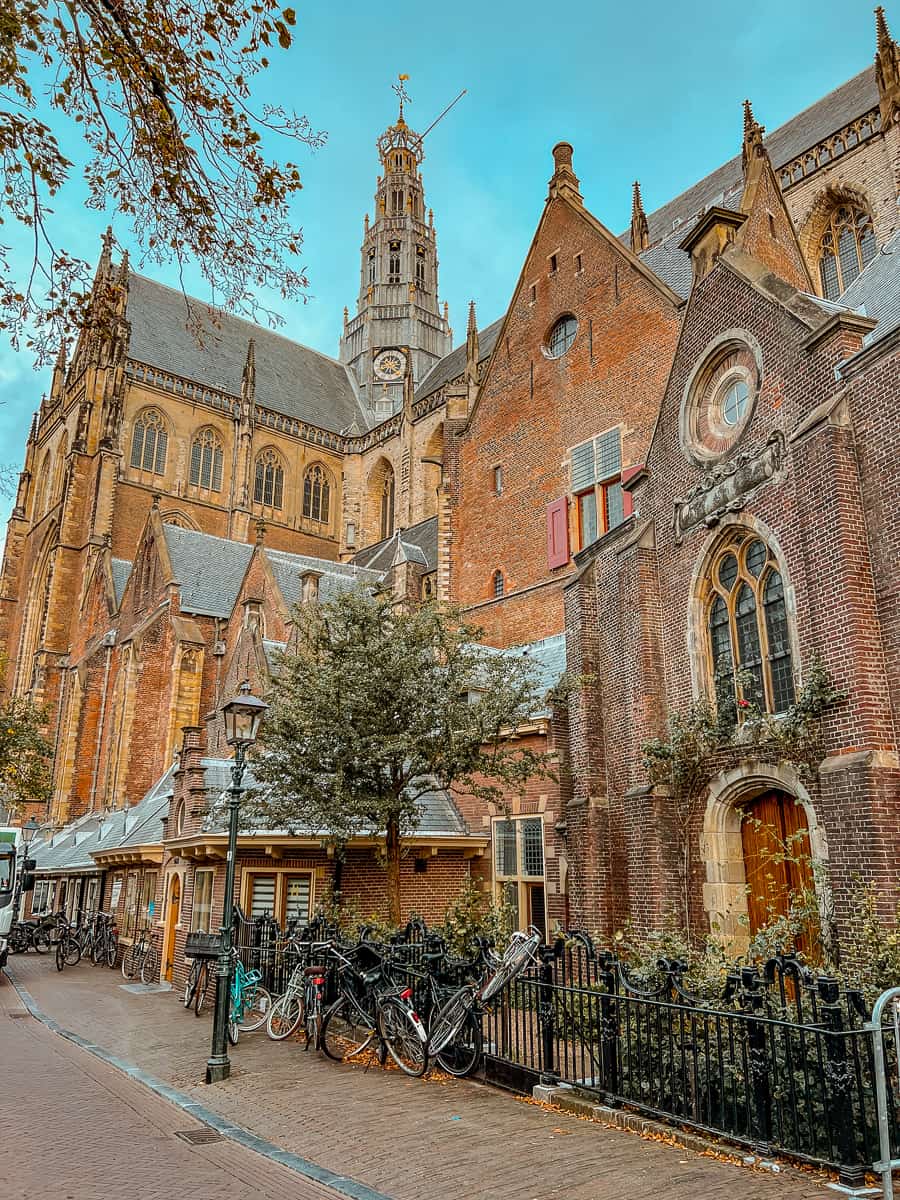 2. Grote Markt
Grote Markt is the beating heart of Haarlem and it's a huge square with many monuments, bars, and shops. It also connects many of the main golden shopping streets.
Beyond the Grote Kirk taking up space, you can also find the historic town hall at the other end of the square as well as beautiful buildings like the old Market Hall.
This square is where many of Haarlem's events and festivals take place throughout the year. Don't miss the open-air market on Mondays and Saturdays.
It's well worth strolling around to watch daily life unfold in Haarlem.
You can also find a statue of Laurens Janszoon Coster, visit the modern Frans Hals Museum, and sip coffee at the famous Grand Café Brinkmann.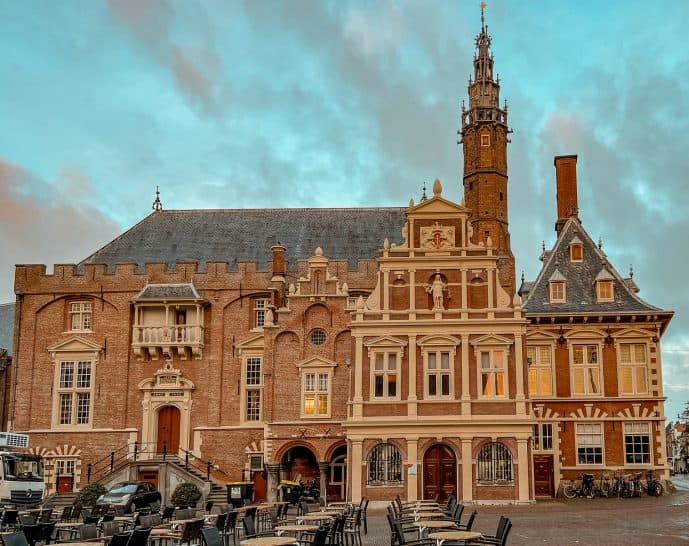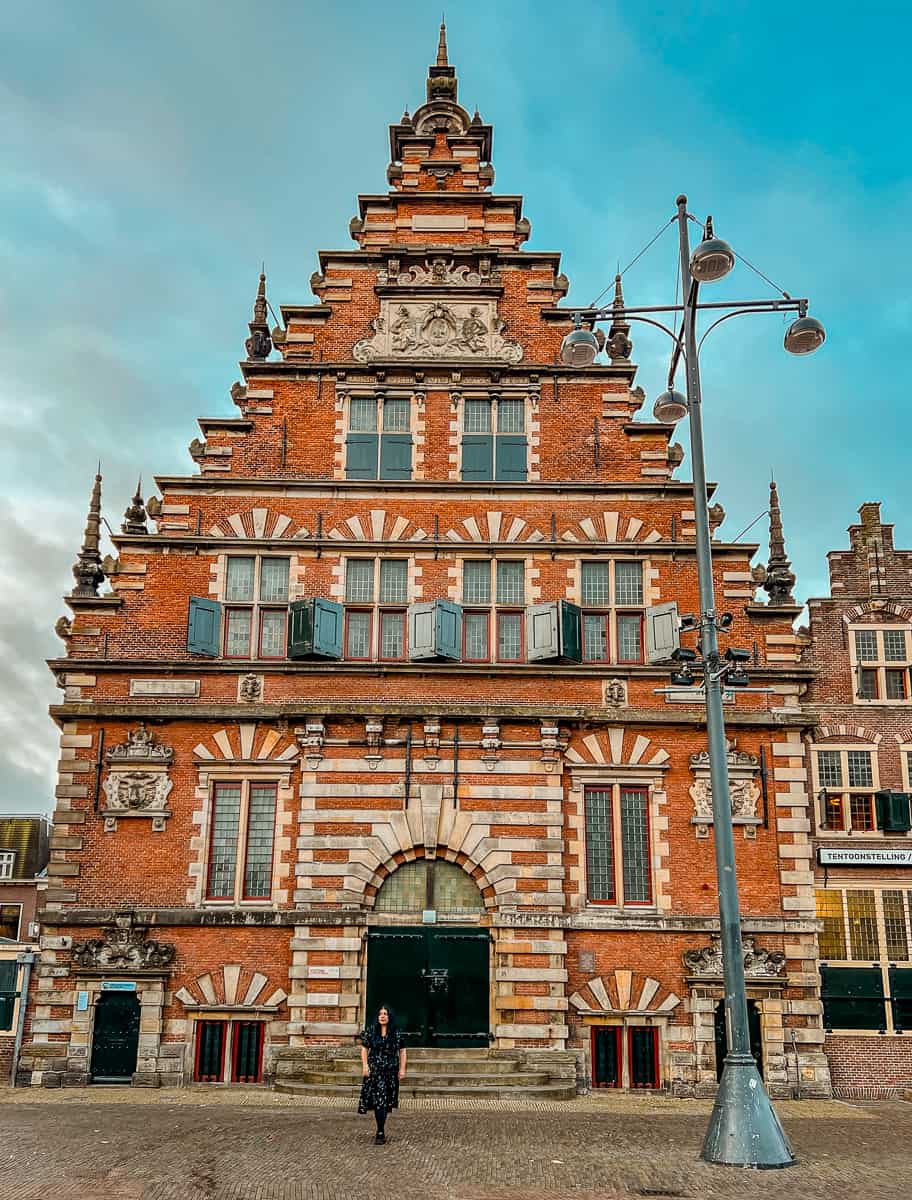 3. Corrie Ten Boom House
Found just around the corner of Grote Markt is the historic Corrie Ten Boom House which is both a museum and memorial.
It's a residence that was built in the 1600s for a bailiff of Haarlem and later three generations of the Ten Boom family lived here between 1837 and 1935.
Before and during the events of the Second World War, the Ten Boom family opened their home as a refuge for those who were being hunted by the Nazis.
Both Jewish and Dutch Underground resistance fighters were secreted away here until the home was raided.
The family was arrested and later sent to concentration camps. But, the refugees they harboured were rescued from their hiding place and were transported to 'safe houses' by local police.
The residence has been beautifully preserved as a memorial and is now open to visitors to discover more.
Visiting is only allowed by a guided tour and you must make a reservation in advance online.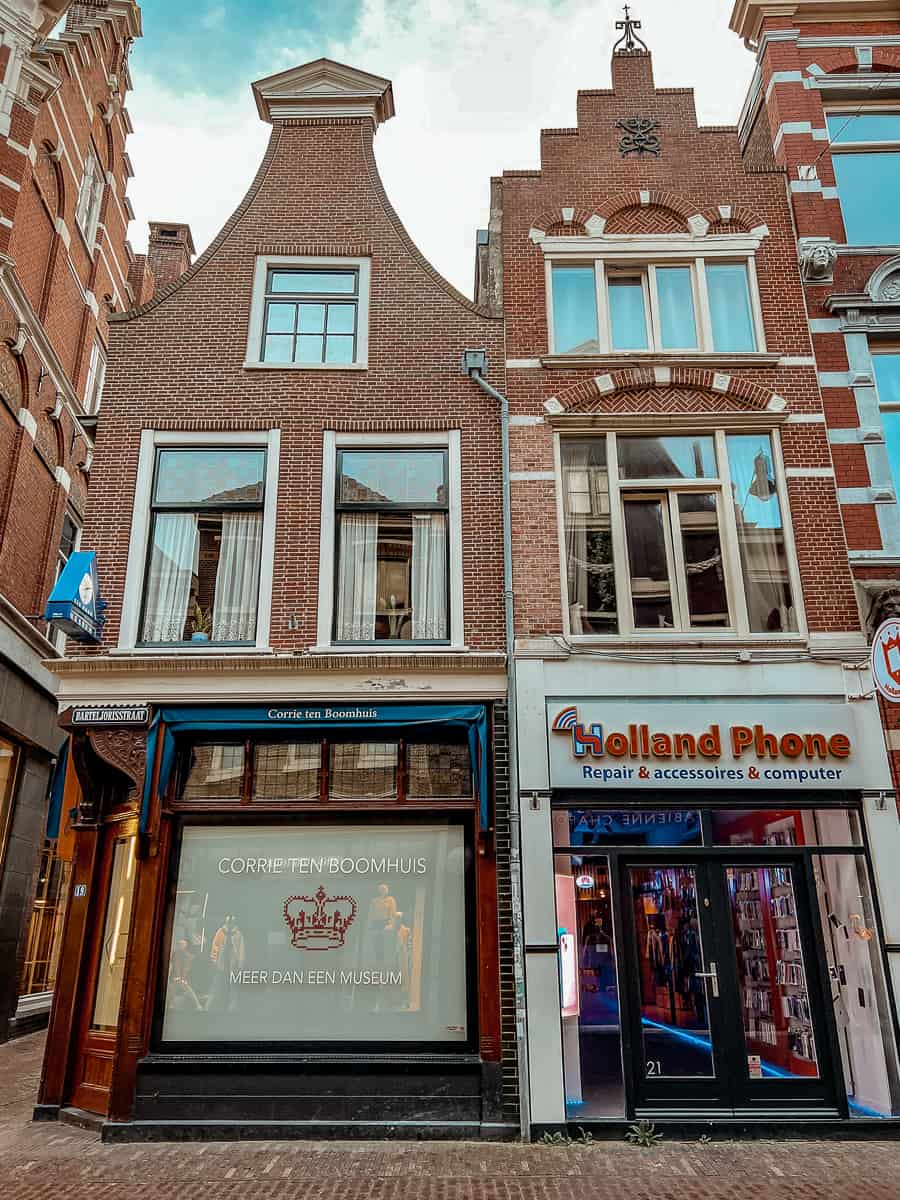 4. Frans Hals Museum
One of the famous museums in Haarlem is the Frans Hals Museum which is named after the Dutch artist Frans Hals.
He was originally born in Antwerp but he spent most of his life here in Haarlem.
Although not as well known as Rembrandt, van Gogh, or Vermeer, Frans Hals' work certainly deserves a place in the Dutch Golden Age Hall of Fame.
His most famous works are on display here including his group pieces on the Dutch Civil Guard and Militia. He was also passionate about painting portraits of local citizens of Haarlem.
He is famous for his visible and prominent brush strokes that make his paintings seem lifelike.
Beyond Hals, the museum also showcases other contemporary Baroque artists. It effortlessly combines viewing artworks with the history of Haarlem.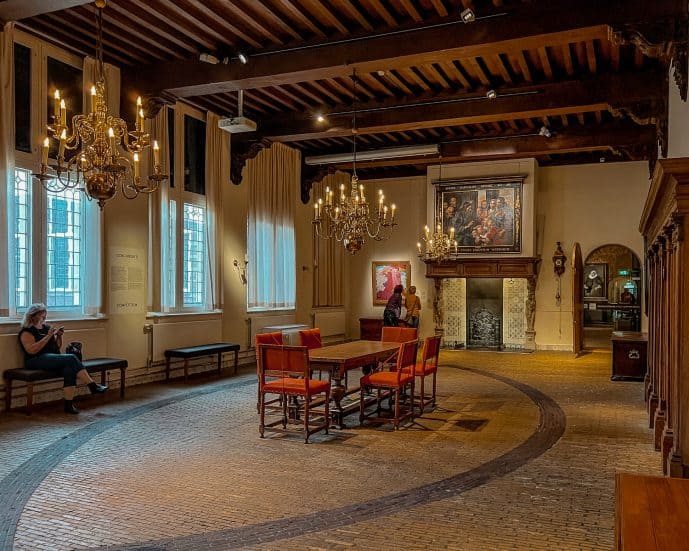 You'll find many sketches, paintings, and artifacts from the last five centuries that show the changes in Haarlem's landscape, trade, and inhabitants. It's one of the top things to do in Haarlem.
The museum is spread across two locations and there is one in Grote Markt. But, the main building is in Groot Heiligland 62 which houses the largest collection of Frans Hals' works.
The museum is open Tuesday to Sunday from 11 am – 5 pm. You can purchase tickets online.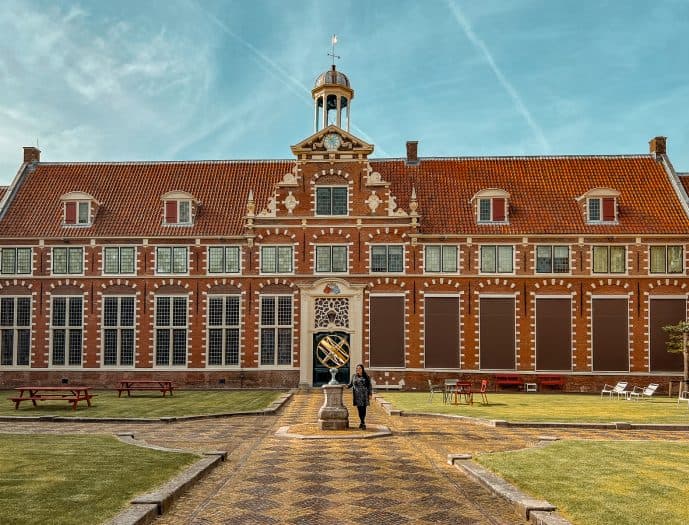 5. St Elisabeth Gatehouse & Museum Haarlem
Along the same street as Frans Hals Museum you'll find Museum Haarlem or the Verwey Museum which is located inside the old St Elizabeth Gatehouse.
Inside you'll find a permanent exhibition that showcases the history of the city of Haarlem called 'All Haarlemers'.
With this, you can explore 1000 years of history all the way up to the present. Then you'll be transported into a series of modern art galleries and temporary exhibitions by contemporary Haarlem artists.
The Verwey Museum is open 7 days a week and you can book tickets online.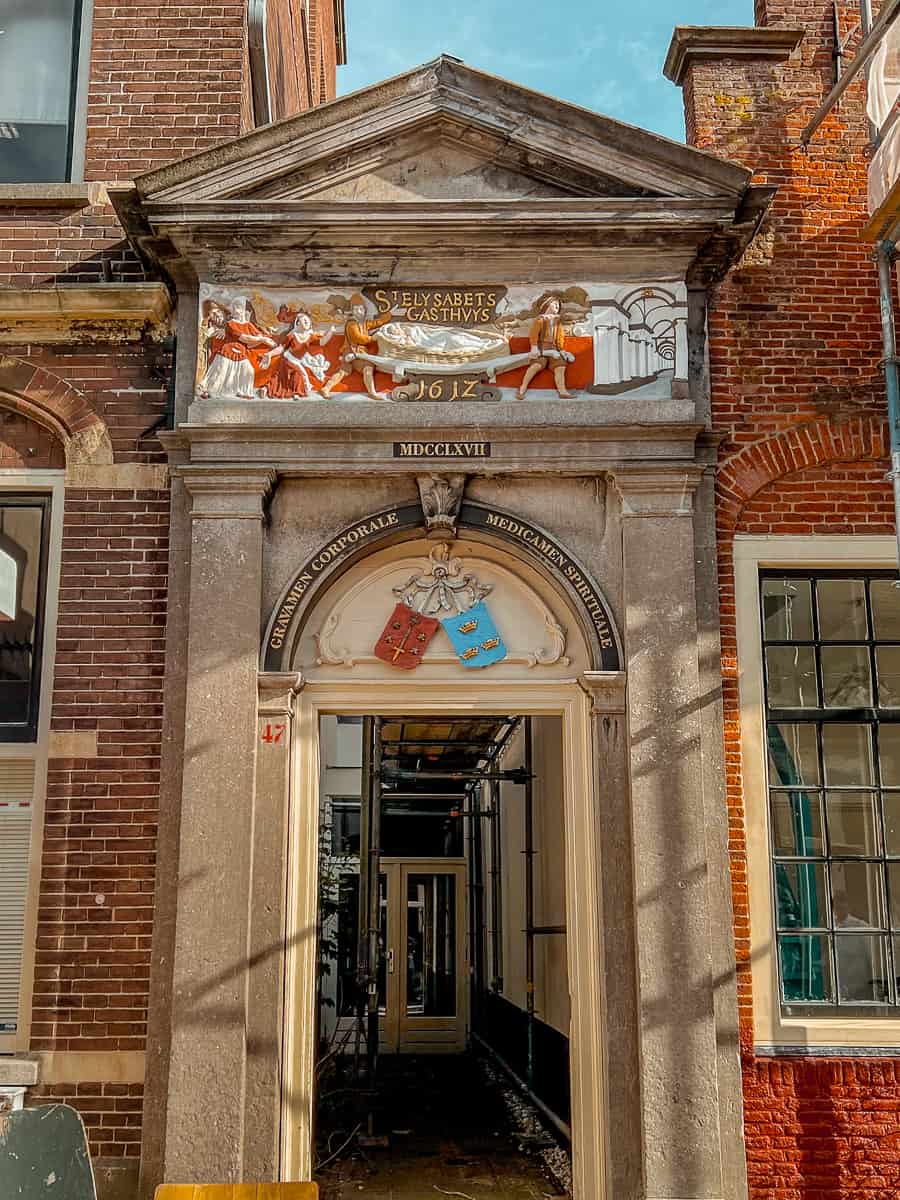 6. Haarlem Train Station – a Hollywood movie star!
It may seem a little strange to advertise Haarlem train station as something to do in the city. But, trust me, you don't want to miss this architectural gem.
This station is often chosen in Hollywood movies to act as Amsterdam Centraal train station and you may recognise it from movies like Ocean's Twelve.
It's easy to see why filmmakers love this place. Constructed in dark brick, it opened in 1839 and is now a heritage monument.
As you wander around the station, you can see the old ticket counters and tiled Haarlem signs in between the platforms.
Fun fact: this is the only train station in the Netherlands that is built in an Art Nouveau style.
7. Take a Haarlem walking tour
Exploring a city by yourself is always fun but if you wanted to learn more about Haarlem then I would always recommend booking a guided walking tour.
These walking tours are run by local guides (or Haarlemers) who are truly passionate about their city and would love to share its treasures with you.
You'll stroll around the highlights of Haarlem and receive an expert commentary on the history and significance of the attractions.
A personal highlight was learning about the historic gablestones you can find around the city.
These gablestones were made at a time when people couldn't read and so business owners painted reliefs and sculptures with a symbol of what was inside.
Despite many of the gablestones being centuries old, they are so well-loved by the city that they are going through a bit of a renaissance.
There are all sorts of unique gablestones being created in Haarlem these days.
You can book one of the weekly walking tours in Haarlem that run on Friday and Saturday, or hire a private guide to show you around. Click here to find out more.
8. Have lunch in Restaurant Dané
There are plenty of cafés, bars, and restaurants surrounding Grote Markt Square but somewhere really special has to be Restaurant Dané.
Co-founded by locals Tommy Nelissen and Laurien David, their aim is to serve up a range of unique and classic dishes with ingredients that you may have never tasted before.
Their gastronomic inventions include open sandwiches for lunch with avocado, pulled pork, and tuna tartare. Or, you could visit for dinner to try their range of tasty dishes.
Booking a table is highly recommended as it's a popular venue in Haarlem.
9. Visit the Teylers Museum
Along the River Spaarne, you'll find a historic building called the Teylers Museum that has been a permanent collection of arts and sciences since 1784.
It's a huge exhibition which is a bit of a cabinet of curiosities. You'll find rooms containing historic artworks, prehistoric fossils, elaborate instruments, antique coins, and medals.
One of the places worth seeing is their historic library in the Oval Room lit by a skylight dome. It has countless antique volumes on its bookshelves.
This museum is one of the top things to do in Haarlem and it's open 7 days a week from 10 am – 5 pm. You can purchase tickets online via their website.
10. Haarlem Windmill de Adriaan
Would it be a visit to the Netherlands if you didn't visit a windmill? Luckily, Haarlem has the Windmill de Adriaan and you simply can't leave this city without visiting.
Molen de Adriaan sits on the site of a historic defence tower called Goê Vrouw which was purchased by an affluent Amsterdam businessman called Adriaan de Boois.
He received permission from the Haarlem council to convert it into a windmill by 1779 and used the smock mill to ground volcanic stone called tuff into trass. It's a type of mortar to makes walls waterproof.
It then switched hands to become a tobacco mill to make snuff and later a flour mill that serviced the city's kitchens and bakeries. It stopped milling in 1932 due to a huge fire that engulfed the building.
It was later renovated and today the windmill still stands. It's now a popular museum and one of the top things to do in Haarlem.
You can only visit the inside of the windmill on a guided tour but you will get to see the milling in action. You can buy tickets online.
After, why not have lunch in Restaurant Zuidam just outside? It's very popular and their outdoor seating has a great view of the mill.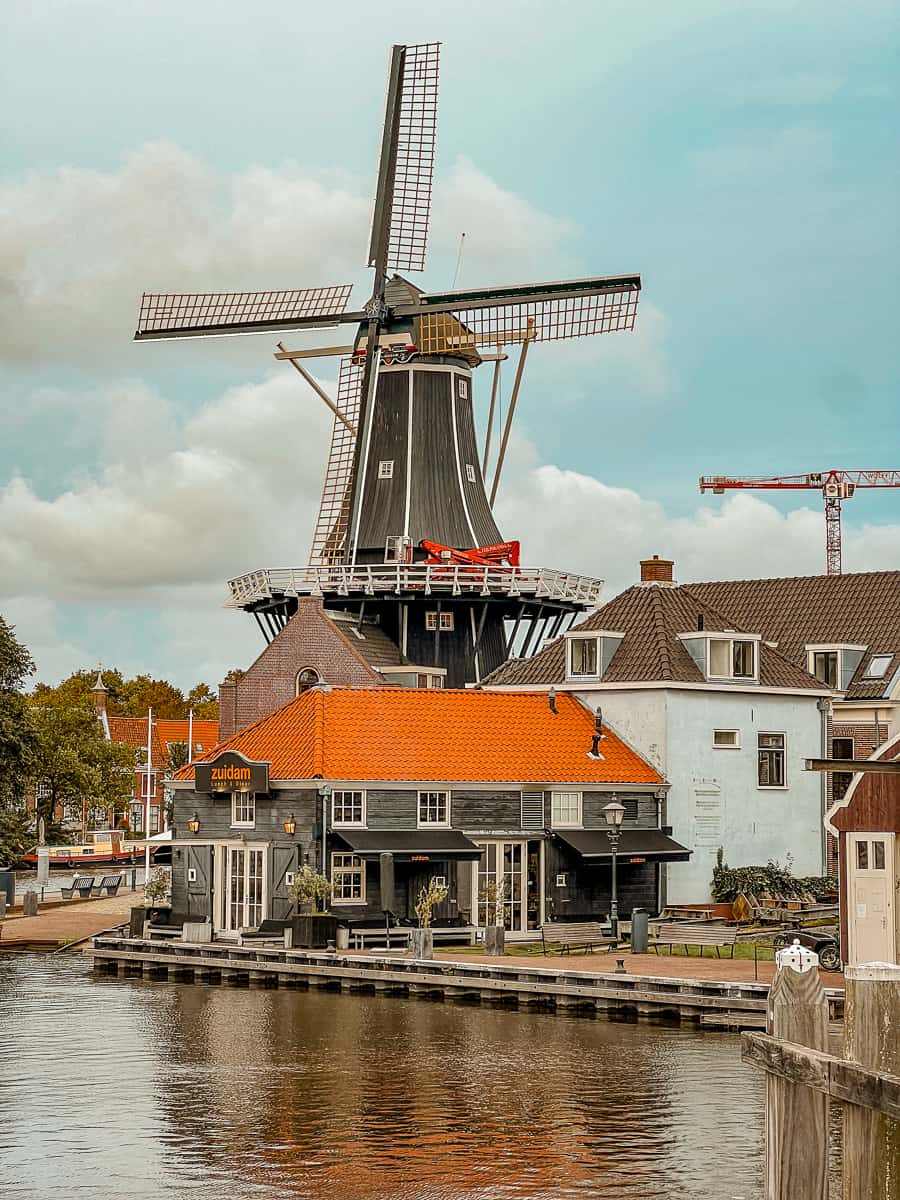 11. Cathedral of St Bavo
As well as the Grote Kerk of St Bavo in the main square, the city also has the Cathedral of St Bravo which is in the south of the city. It's an impressive building made of tall towers and cupolas.
It was built by Joseph Cuypers from 1895 to 1930 to replace a smaller cathedral dedicated to St Joseph.
Cuypers was the same architect who built the Rijksmuseum and Amsterdam Centraal Station.
It is now the main temple for Catholic worship in Haarlem and they hold regular services. It's also open to visitors.
Their former sacristy is a museum that has artifacts from Haarlem's Catholic past before the Protestant Reformation.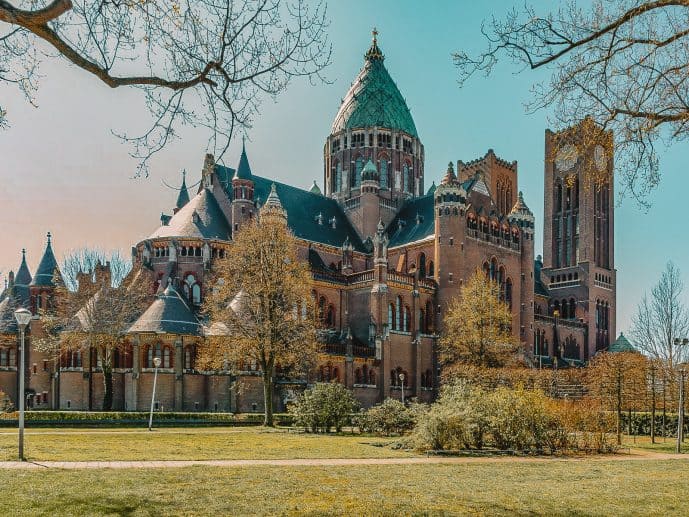 12. Amsterdamse Poort
I have a soft spot for pretty architecture and the Amsterdamse Poorte instantly caught my eye when exploring Haarlem. It looks like a castle in a fantasy world.
It was a former city gate that was built in 1355 and it is the only city defence gate remaining out of 12.
This gate had its own towpath along the canal that led all the way to Amsterdam and was originally called Spaarnwouderpoort.
But, it quickly became very popular with locals as you could travel back and forth to the capital on the same day. Hence, the name was changed to Amsterdamse Poort in 1631.
It's well worth having a look around the structure and you can even walk inside. It's fabulous for those who love history and architecture.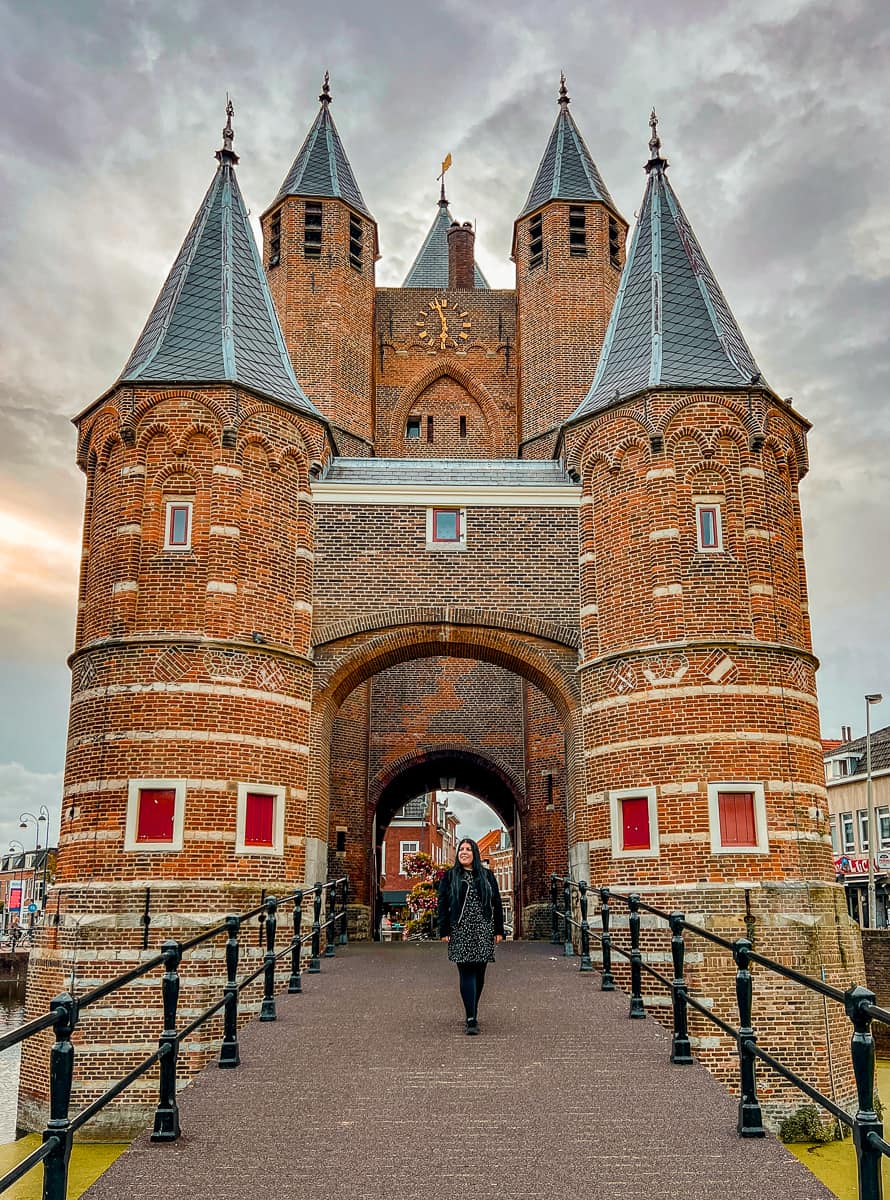 13. Discover De Koep Jail
Did you know that Haarlem has been working on a huge renovation project with their former jail?
The Koepelgevangenis or simply De Koep for short was a former prison in the city that was built by Willem Metzelaar in 1901.
The circular design and domed cupola meant that the prisoners here were constantly monitored by a central lookout.
The prison closed in 2016 and has since undergone a multi-million euro renovation project.
It now houses hundreds of students, remote workers, and small businesses who use the former cells as office space.
There are also restaurants, a Level One Game Museum, a memorial to Hannie Schaft, and a Cinema Film Dome with six screens called Filmkoepel.
It's well worth going inside to see what you can discover. More and more businesses and services are added all the time.
It's certainly one of the more unique things to do in Haarlem and is really popular with locals too.
14. Have dinner in Menu Corridor
After you've explored the De Koep Jail, you must book a table to dine at Menu Corridor which is onsite and set in the former administration building.
It has a cosy atmosphere and is lit by candlelight which is such a contrast to the historic location.
They serve up a tasty set menu of Dutch specialties which you can wash down with a choice from their extensive wine lists.
It's quite a new restaurant in Haarlem and is going to be expanded considerably in the coming years with the introduction of a boutique hotel.
The menu is in Dutch but the staff will be happy to help you. Or, Google Translate is a good friend.
15. Go shopping on Haarlem's Gouden Straatjes
Did you know that Haarlem is one of the top shopping destinations in the Netherlands? It has won countless awards for its shopping streets and districts.
So, you must take a stroll around the Gouden Straatjes found around Grote Markt and explore the unique boutiques.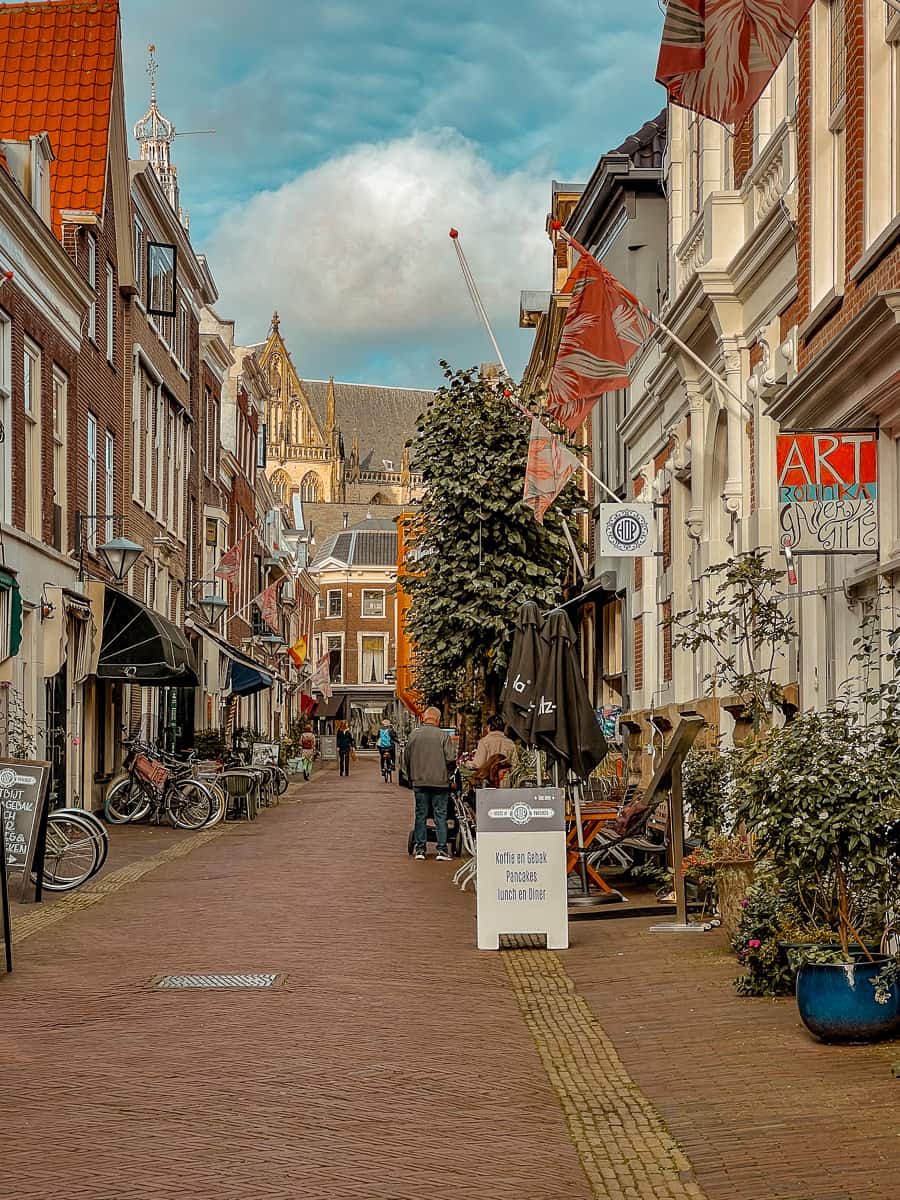 Here, you'll find all sorts of jewellery shops, fashion ateliers, artisan bakeries, vintage stores, and art galleries.
You could spend hours looking around here as it has an old-fashioned and cosy charm. Shopping is one of the top things to do in Haarlem.
16. Visit Jopenkerk Haarlem – Haarlem's Beer Church
If you're looking for a unique thing to do in Haarlem then I would recommend Jopenkerk, Haarlem's beer church.
That's right, Jopen is a brewery that is located in a former church. Their aim is to take you back to Haarlem's 'Golden Age of Ale' in the medieval era.
Years ago, people didn't drink water as it was unfiltered and made them ill. So, people drank beer daily that was brewed.
De Jopenkerk Haarlem has reimagined this era and you can visit on Gedempte Voldersgracht. They have a range of Jopen beers to sample as well as some delectable food pairings.
17. Discover Haarlem Hofjes & quaint streets
Another thing that Haarlem is famous for is its vast collection of historic Hofjes.
The word 'Hofje' means small garden as these quaint almshouses were in a courtyard surrounding a small green space with a water pump.
Traditionally, these Hofjes were created for women. Elderly, infirm, or single women would live together as a community and as a means of protection.
The oldest Hofjes in Haarlem is Hofje van Bakenes created in 1395. But, there is also a former one in the Frans Hals Museum.
Haarlem is also filled with quaint backstreets to explore filled with bicycles, potted plants, and mini honesty libraries.
18. Proveniershuis & Hofje Zonder Zorgen Café
Proveniershuis is one of the largest and most famous Hofje's in Haarlem which was a former base of the schutterij or the City Guard.
Unlike traditional Hofje's that were meant for women, this one was much larger and was made for elderly men who paid a reduced rent to live there.
Today, the courtyard near Grote Houtstraat still has residents who live here, and in the centre is a beautiful green space.
The main building houses the Hofje Zonder Zorgen Café where you can visit for lunch or indulge in a scrummy afternoon tea!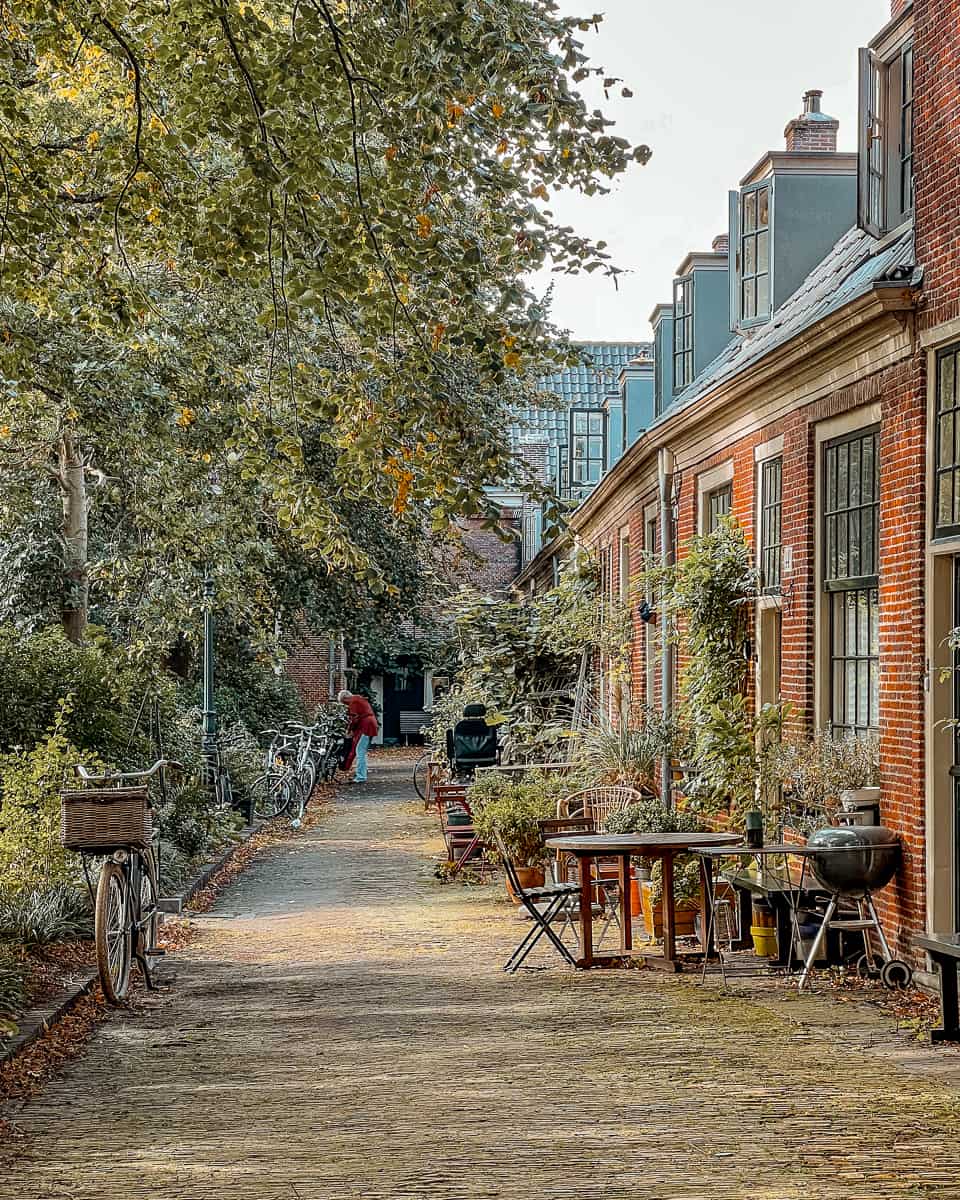 19. Nieuwe Kerk
Beyond the huge churches dedicated to St Bavo, there are some other religious buildings you can discover in Haarlem. One of those is Nieuwe Kirk.
It is a Protestant Reformed Church built in 1613 by the architect Jacob van Campen in the historic district of Vijfhoek.
Campen was inspired by the temple of Jerusalem and you can clearly see this influence in the facade which looks like an ancient castle.
It's not only a religious space but also hosts many events throughout the year.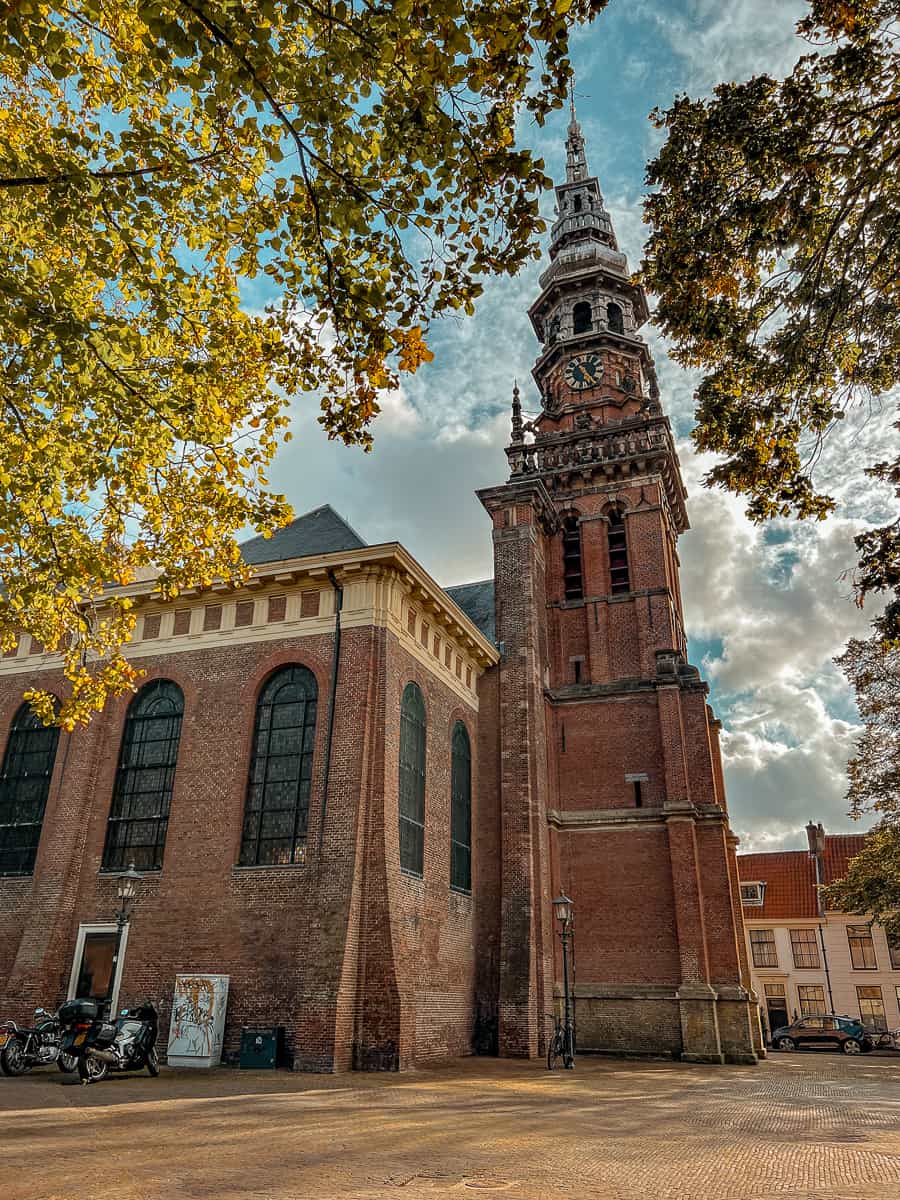 20. Take a stroll along River Spaarne
If there is one thing I love about the Netherlands it's the vast river networks and the rows of Dutch houses that line the water.
Haarlem is home to the Spaarne River and it's well worth taking a stroll along the towpaths to see what you can find. There are many historic neighbourhoods like De Bakenessergracht.
You can use the bridges that span the river and crossing over each will reveal quaint streets, the Haarlem windmill, and more.
There are several Haarlem Canal Tours and Cruises that run if you would prefer to explore by boat. Or, why not rent one?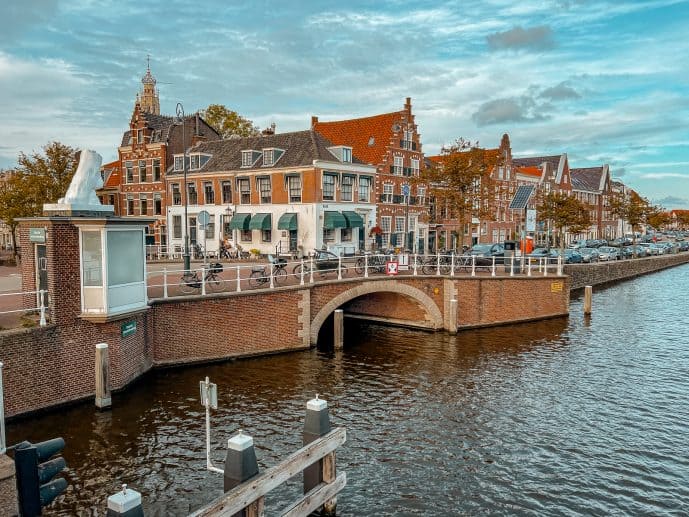 21. Wander around Haarlemahout Park
There are plenty of lush and green spaces in Haarlem and one of them is Haarlemahout Park.
This park is the oldest public park in the Netherlands and is special as it's never been locked by a gate!
Records put these gardens on the map as far back as 1539 and it has seen many of Haarlem's chapters in history including Napoleon's troops being stationed here. You can find their carvings in the trees.
Today, there are 60 hectares to explore which is perfect for a stroll or a picnic. There are lots of playgrounds, a petting zoo for kids, and a pancake house too. It's one of the top things to do in Haarlem.
22. Visit some Netherlands beaches & sand dunes
Did you know that Haarlem is just a quick cycle or bus ride to the beach? In less than 30 minutes you'll find yourself at the edge of the Netherlands facing the North Sea!
The most popular beach is Zandvoort which has a long stretch of sand dunes and a village nearby to visit.
Or, you can head to Bloemendaal aan Zee which is more like a seaside resort, and then head up to IJmuiden Strand at the very top of the coast with colourful beach huts.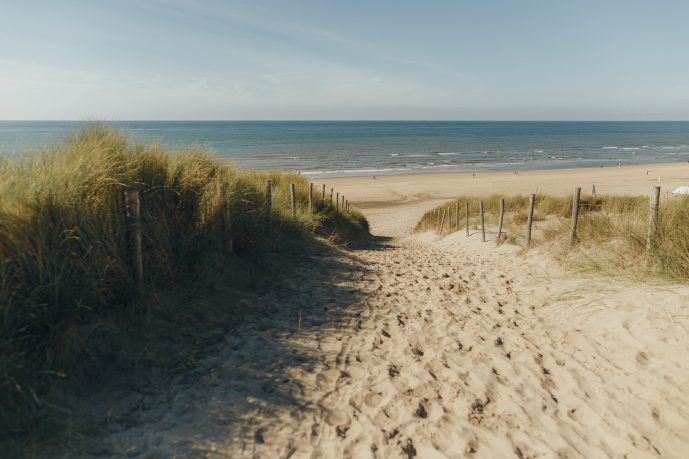 23. Watch a concert at Philharmonie
The Philharmonie is the largest concert hall in Haarlem that was built in the 19th century. So, it has stunning ornate interiors including the Grote Zaal as the centrepiece.
It has the capacity to hold over 1,000 people and they often have theatrical and musical performances here throughout the year.
You can check their calendar of events here to see what's going on during your visit.
24. Sauna van Egmond
If you've been hiking or cycling in Haarlem, you may wish to relax for a while and Sauna van Egmond is the perfect place to go.
Despite the name, this retreat is more than just the gorgeous saunas they have onsite like the Finnish and Meknes saunas.
It's an entire spa experience where you can relax in their Caldarium for some colour therapy, swim in their pool, or relax in their Turkish steam rooms. They also have a quiet room, cinema, and restaurant.
If you would prefer, you can choose from a range of holistic treatments where you can pamper yourself.
25. Celebrate King's Day in Haarlem
King's Day in Amsterdam can see over 700,000 people visit the city and the water networks are overflowing with crowds.
So, why not celebrate King's Day in Haarlem for a change of scenery? The entire city turns into one big celebration.
They often host street parties, markets, and fairs in the squares. And of course, it would be King's Day without waving the Dutch flags!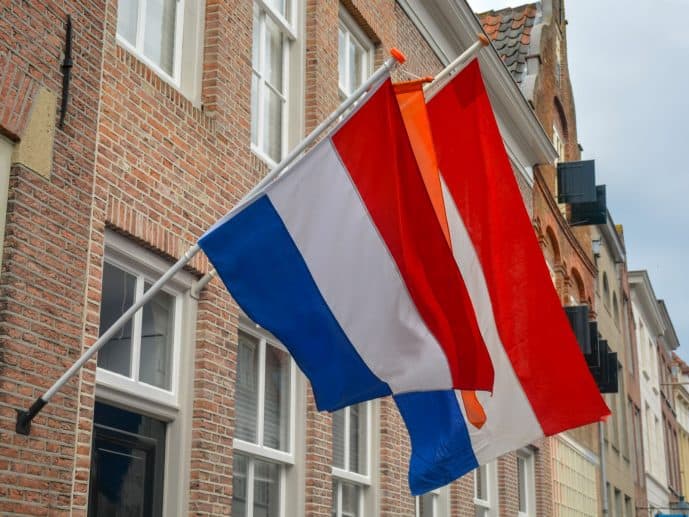 26. Haarlem Christmas Market
As one of the top shopping destinations in the Netherlands, this city really comes alive at Christmas time.
Haarlem has a three-day Christmas market each year which sees countless people visit the city from the Netherlands and beyond.
It's the largest festive market in the Netherlands and it is often voted as the best Christmas Market in the country too.
The main square of Grote Markt will be packed with stalls selling the perfect gifts for loved ones, festive food, and lots of drinks to get merry.
As one of the most popular events in the Haarlem calendar, it is worth booking your accommodation well in advance as hotels quickly sell out!
How to visit Haarlem in the Netherlands
You'll find Haarlem just 18 kilometres to the west of Amsterdam in the Netherlands.
If you're travelling by train, Haarlem is easily accessible from Amsterdam Centraal Station and the journey takes just 20 minutes. There are around 75 train services per day.
This makes it a great day trip from the city to see somewhere new or you could even base yourself here.
There are far fewer crowds in Haarlem but it's equally as charming which makes this a great place to stay.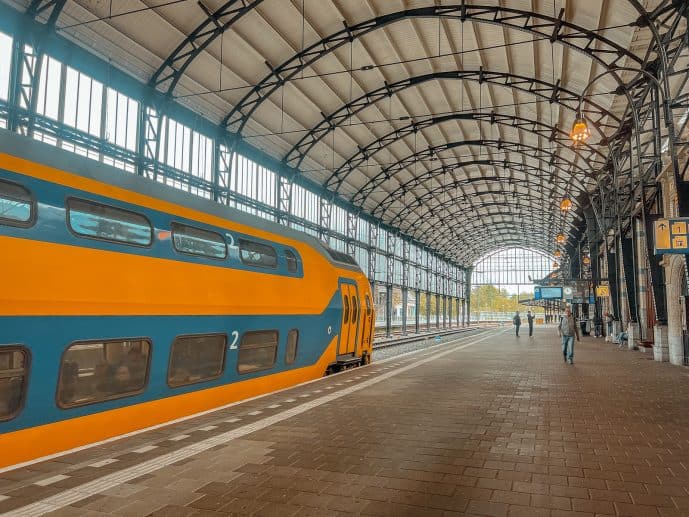 If you're heading here from the UK, it's never been easier to travel to the Netherlands. KLM flights run to Amsterdam Schipol Airport daily.
A green way to travel is by using the Eurostar. There are regular daily trains that operate from King's Cross St Pancras to Amsterdam Centraal.
Then, it's just a quick train transfer to Haarlem. You can buy a regional train ticket at the train station machines or use the NS App to book tickets online.
How many days do you need in Haarlem?
You could honestly spend a week here and not see everything this wonderful city has to offer but I would say if you're on a vacation in the Netherlands then two days would be enough.
This gives you a chance to experience all the main things to do in Haarlem at a leisurely pace. But, leaves you enough time to discover some hidden gems found here as well.
Haarlem is easy to explore on foot or you could choose to cycle like most of the locals do.
There is also a network of buses that can take you around some of the further away sites like the stretch of coast and sand dunes.
Where to stay in Haarlem
If you're looking for a centrally located hotel in Haarlem, then look no further than the Amrath Grand Hotel Frans Hals.
It's located just a two-minute walk from the St Bavo Church and Grote Markt and it's just a touching distance from the Spaarne River.
It has 82 comfortable rooms, a relaxing lounge, and a hotel bar. Plus, you can wake up to a tasty buffet breakfast in the mornings.
The hotel is named after the Dutch artist Frans Hals and they have special packages and offers to explore the city including bike rentals and boat tours.
Click here to book your stay at the Amrath Grand Hotel Frans Hals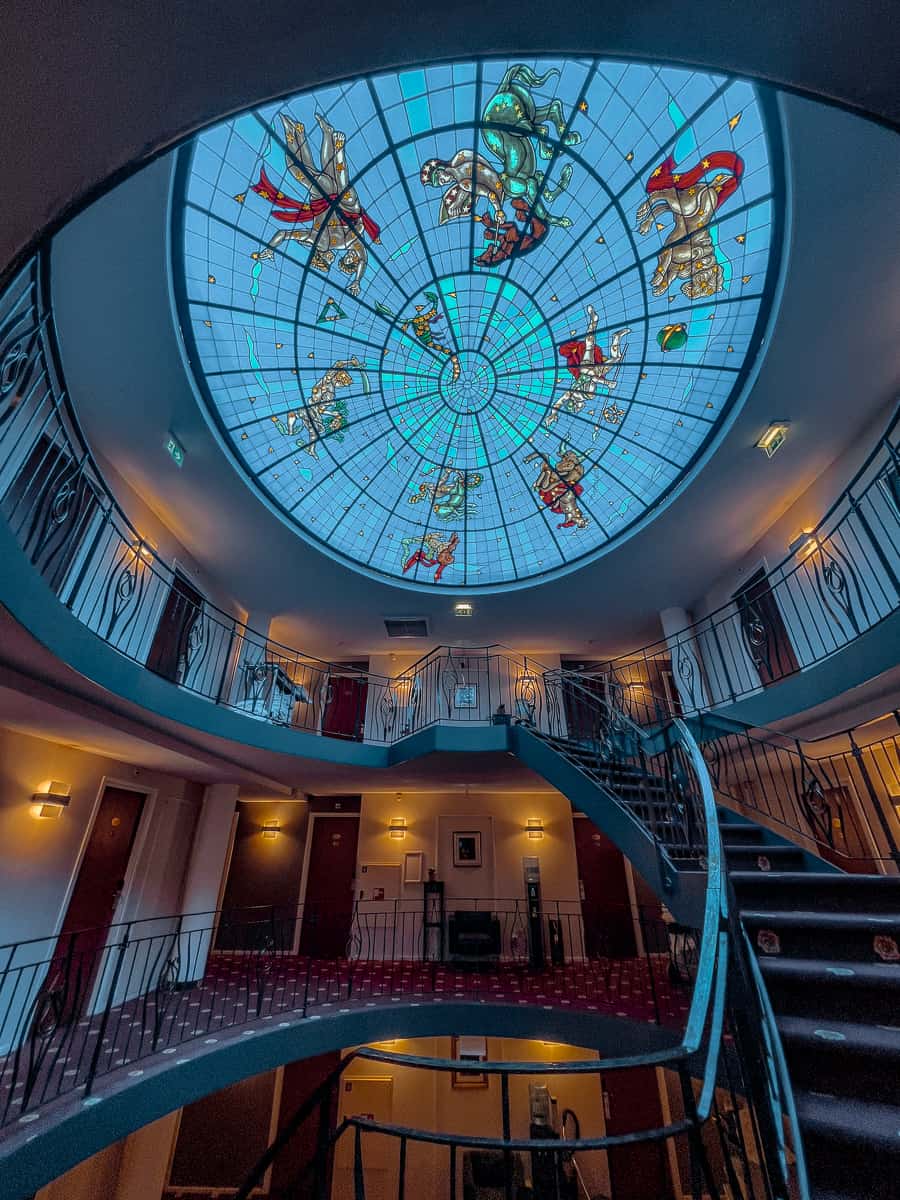 Read more of my Netherlands travel guides
25+ Hidden Gems and Secrets Spots in Amsterdam
Discover the secret Cuypers Library in Rijksmuseum
Is the I Amsterdam City Card Worth it?
A complete guide for Muiderslot Castle – Amsterdam's Fairytale Fortress
Save these things to do in Haarlem for later!
Third Eye Traveller was kindly invited by amsterdam&partners to explore the wonderful city of Haarlem. Although I was invited, all opinions are my own.