Want to know how to travel the world on a budget? I get it, everyone wants to save money while travelling. From the high ballers, the fortunate flashpackers and those backpackers travelling the world on a shoestring.
We all want to save our pennies to ensure we can travel longer but still have the best time possible in the country we're visiting.
The problem is, travel costs money and if you're a tourist; it costs a fortune. Especially in countries which have tourist and local prices for their attractions.
However, it is possible to travel cheaply in any country you choose to visit while you're away.
Don't believe me? Well, let me let you in on a little secret. It's something that's really quite simple if you think about it…
Travel like a local
When I first went travelling, I found I was spending an awful lot of money.
Taxis, westernised restaurants, happy hours; it all added up and when I really thought about it I came to the realisation that it was due to me being a tourist.
'But you are a tourist' I hear you say! Well, technically yes but I realised I didn't have to act like one.
Sound crazy? I'll explain below and give you some of my top tips for travelling like a local.
1. Transportation
A big money saver in my opinion if done right. A lot of countries will encourage you to get taxies everywhere. A big no, no in my eyes.
When I first got to Myanmar I couldn't believe the amount of the taxies cost, it was around $20 US to travel 5 km!
In the end, we opted to try out some of the many forms of local transportation that the Burmese had on offer such as buses and tuk-tuks which ended up costing us a fraction of the price (12 pence!).
Of course, if you arrive at an airport and there's no other choice – then yes, grab that taxi and make sure you negotiate a price before you get in.
But, if you're travelling around a city, I always think it is more of an adventure if you use local transportation.
See how the locals will get around – they certainly wouldn't pay $20 for a taxi.
In Bangkok buses were 9 pence, the Moscow metro was 50p a go and in Bali, a bemo (local bus) or ojek (motorbike taxi) were much cheaper alternatives and cost around £1 a journey.
Or you can go green and explore a place on foot. Not only will it keep you fit, but you'll also save the environment, have more unique photo opportunities and see more!
Tip: make sure you do some research beforehand and check the safety of local transport. For example, in India, buses may not be a good option for women.
2. Food
Another one that can save you tonnes of money. I found that a lot of tourist destinations will have many restaurants which come with tourist prices.
This can't always be avoided and aren't always a bad choice (TripAdvisor will tell you that). But again, a local wouldn't always eat in these expensive restaurants.
Whilst travelling in Asia, I found that any Italian pasta/pizza place was charging almost double or triple the amount of local food!
Even though I was craving something familiar after a few months on the road my budget just couldn't stretch to cover a western treat.
I always made sure I went to a restaurant or street vendor where locals ate.
Not only was it some of the best food I've tasted but it was super cheap! My favourite place for this was Thailand where I could get a pad Thai and a watermelon smoothie for around 75p!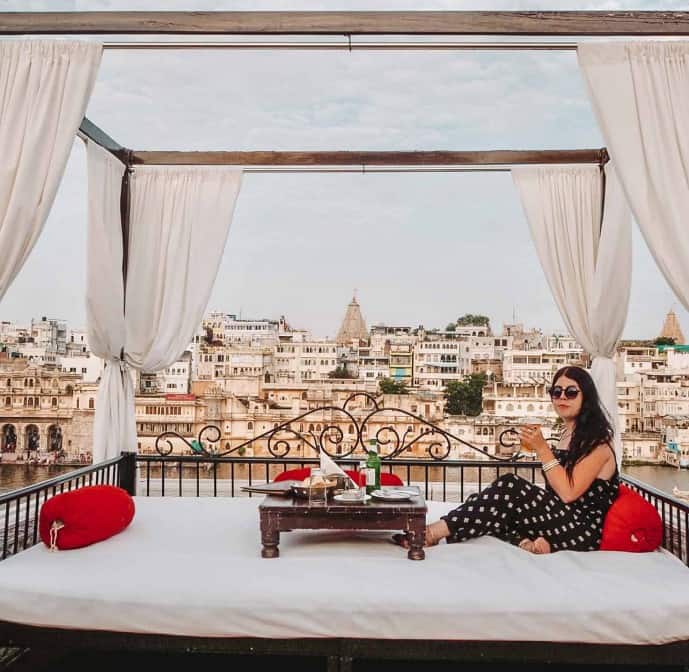 Here are some tips to make sure you go to a great and safe street food vendor;
Is it busy? Are there lot's of people queuing for the food? This is a good indication that the food is tasty and it will mean that you get it served fresh and piping hot. If it's quiet, it's not necessarily a bad thing depending on the time of day but ensure your food is hot off the pan before you chow down.
Are there locals there? This is a really good sign that this particular vendor is popular and they keep going back for more.
Is it something locals eat? This is always a good place to go as it will mean you experience some of the culture of the place you're visiting. In Turkey, you can go on specific street food tours to try some of the kebaps and delights on offer!
Tip: If you're really on a tight budget, depending on the country you're visiting you can haggle for your meal or at least, get something included in the price like a drink or side. Don't believe me, try it! They can only say no. (not recommended for big companies, you cannot haggle for your McDonalds!)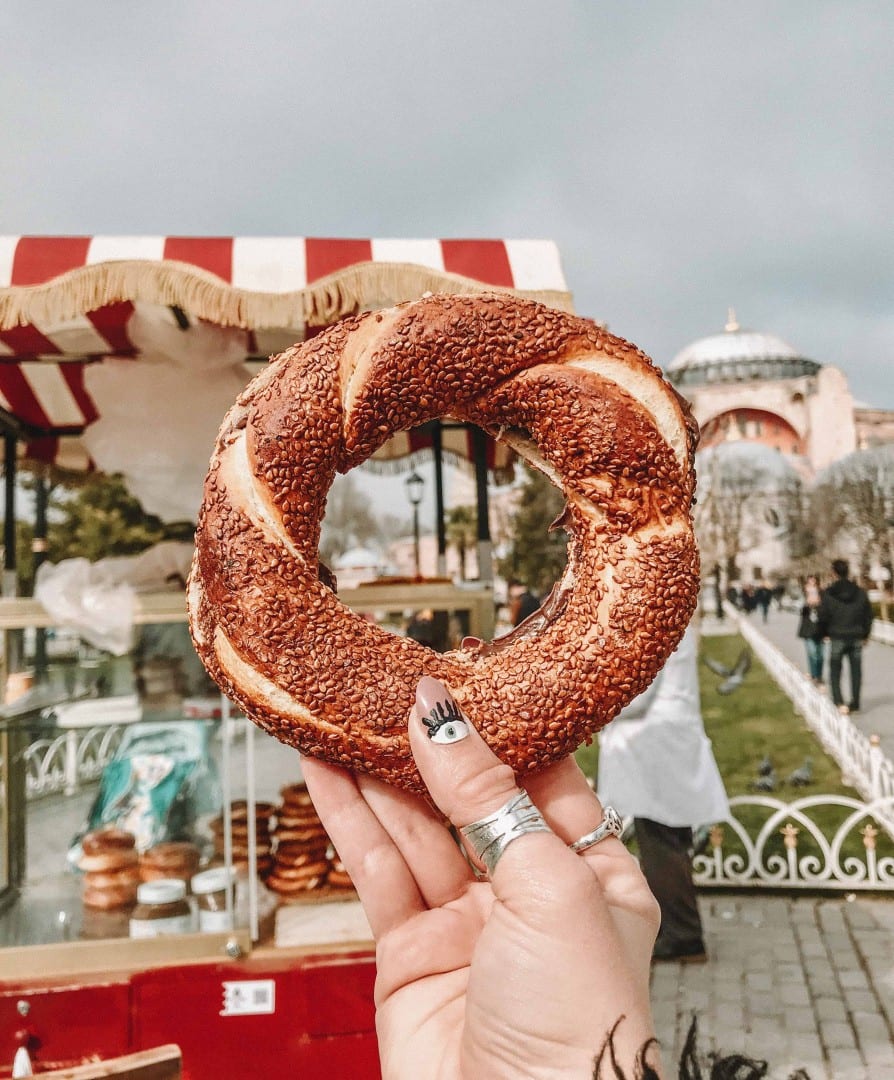 3. Souvenirs
Now, I'm not saying that the locals in Thailand would buy a 'Same, Same but different tee' in their local markets – no, they are strictly for tourists!
But, it is worth checking out where locals would shop if you're after a more unique or original souvenir.
Personally, I love a tacky souvenir and have collected one from each country I've visited (my favourite being my pink fluffy Merlion from Singapore).
But, I can understand that the typical 'I <3 ………….' gifts can get really boring.
Local markets and shopping areas are great if you can find them as you can get some really beautiful, unique and interesting finds.
Alternatively, why not start collecting something completely different? To save space in my backpack I opted to collect beer labels from each country and am now the proud owner of a vast collection!
Or, there are tickets to attractions, boarding passes, leftover money or notes… And, there's your camera roll which will always, without a doubt, be the best souvenirs you can have!
Same, same but different tee 500 Baht, Chang beer label (with free beer) 100 Baht, endless photos of amazing places, beaches and friends? Priceless!
Final Words
These are just a few ways to think like a local which could save you a lot of money.
You will never be completely free of tourist prices, that will always come with travelling to a foreign country but if you start to think like a local when getting around you'd be surprised how much you could save which could make your money stretch that little bit more.
Give it a try!
Need some more travel motivation? Check these articles out;
Like it? Pin it!