Meghalaya often has the nickname 'the abode of clouds' as that's its translation in Sanskrit.
It's definitely appropriate as Cherrapunjee in Meghalaya is officially the wettest place on planet Earth!
That means it sees more rainfall than any other place in the entire world.
But, it's not always raining, and if you did want to avoid a washout, best to visit in winter like I did (Nov – Feb).
Meghalaya is like paradise for anyone that wants to get outdoors and into nature.
You'll see rolling hills, epic cliffs, clear water lakes, the world-famous living root bridges, waterfalls, mysterious caves to explore, trekking trails, and more.
You'll need to leave plenty of time to explore the area and you may find that you never want to leave.
If you're still not convinced, these are the 18 awe-inspiring Meghalaya photos that will make you want to visit!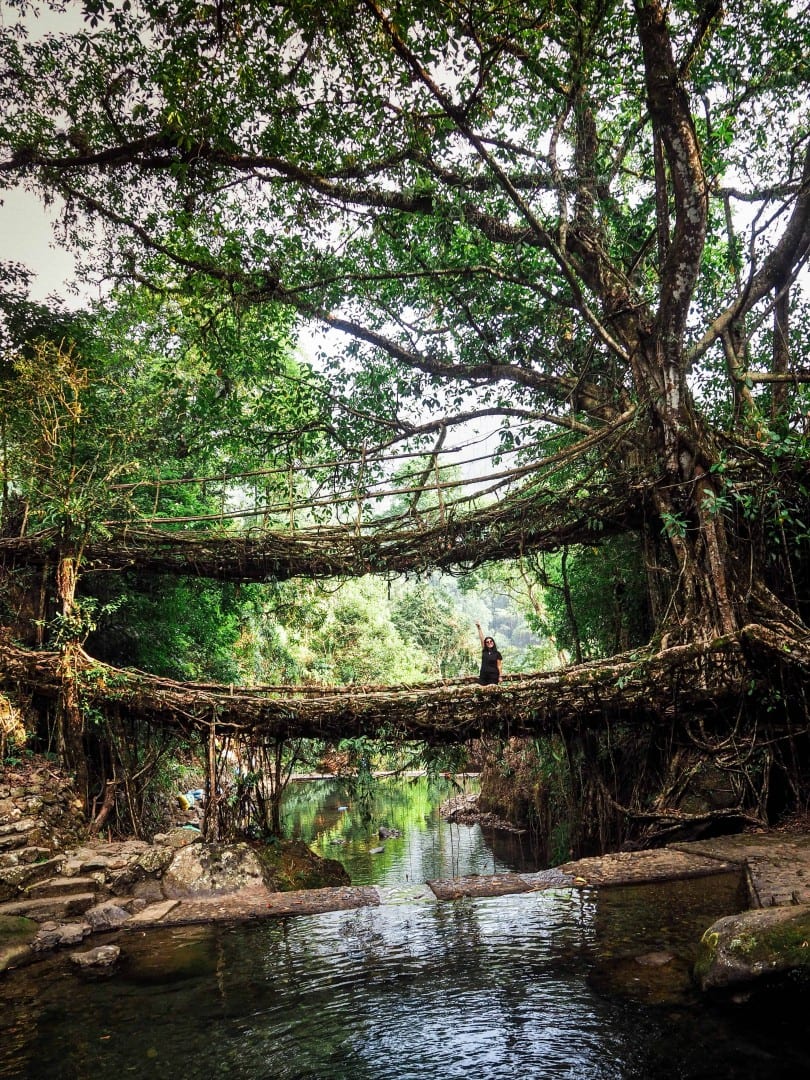 Where is Meghalaya in North East India and how do I get there?
Meghalaya is a state in North East India. It's part of the seven sisters of Assam, Arunachal Pradesh, Nagaland, Meghalaya, Manipur, Mizoram, and Tripura.
The most popular place where tourists travel to in Meghalaya is on the East side of the Khasi hills.
People visit the Scotland of the East, which is Shillong and Cherrapunjee, to be immersed in nature and the crazy amount of rainfall!
It's really easy to reach via the amazing National Highway 6 which is a new road with NO potholes! The journey should take around 2/3 hours.
If you're travelling via public transport sharing cars and Sumo jeeps head out from the main bus stand at Paltan Bazaar. There are no buses that head here.
For more public transport tips in North East India, see my guide here
For more information on Meghalaya, make sure you read these posts…
The ultimate shopping guide to Shillong: top tips for the bustling bazaars
An epic step by step trekking guide of how to reach the Double Decker Living Root Bridges of Cherrapunjee
11 awesome reasons why you should visit Cherrapunjee: the Scotland of the East
Meghalaya photos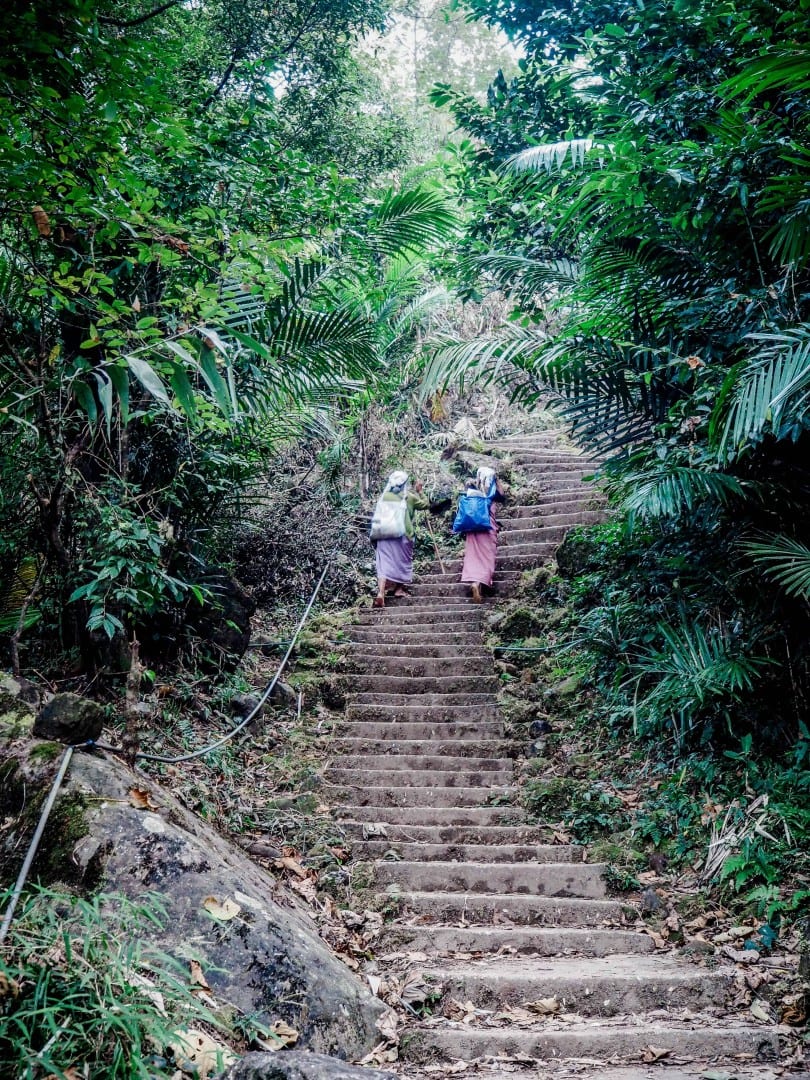 Final Words…
I hope you liked these Meghalays Photos and I infected you with a travel bug to go and visit Meghalaya in North East India.
It really is a total oasis from the busy and chaotic city life.
No pollution and not much population, you can enjoy the silence, fresh air, and amazing scenery all around you.
Make sure you put a visit to Meghalaya on your bucket list!
Read more of my North East India articles!
Top things to do in North East India
A complete guide for Hornbill Festival
Best places to visit in Arunachal Pradesh
My ultimate Tawang travel guide
How to find the double-decker root bridges in Meghalaya
A complete travel guide for Guwahati
A complete Kaziranga Safari guide
My top North East India travel tips
Like it? Pin it!