Did you know that London has a quirky and magical floating bookshop on an old canal barge?
Yes, you read that right and you can find it moored on Regent's Canal Towpath near King's Cross!
London's book barge is deceivingly large inside and you'll find it filled to the brim with novels, poetry, and art.
But, it's more than just a bookshop. They even run talks, poetry slams, and events throughout the year.
It's a must-visit for readers, here is how to find Word on the Water London and what to expect when visiting The London Bookbarge!
Word on the Water history
Word on the Water can be found on Dianti, a Dutch Canal Boat that was built in the 1920s. But, the bookshop is not as old as all that!
The idea for the London Bookbarge came about in 2011 after two of the founder's, Paddy Screech and Jonathan Privett, parked their boats next to one another.
They bought the quirky canal barge from the other founder Stephane Chaudat and then went into the book business together!
Back then, due to the Canal & River Trust regulations, the floating bookshop had to change locations every so often.
This meant that business was (quite literally) unstable and resulted in many accidents. The boat almost sank at one point!
They applied for a permanent mooring licence several times only to be rejected. Eventually, King's Cross granted them a permanent home on Regent's Canal in 2015.
The London Bookbarge has gone from strength to strength ever since and is now a popular haunt for many locals and tourists alike!
What to expect in Word on the Water
It was a cloudy and miserable day in London on my visit but as I approached The London Bookbarge, the upbeat music and the prospect of buying new books made me forget all that!
You'll see books stacked on the towpath, on the rooftop, and pretty much everywhere on the boat. They really make use of every nook & cranny available.
As you step over the plank and onto the book barge, you'll find it deceptively large inside, and every wall is filled with novels, poetry, and artwork.
But, as you can imagine, although it's moored up on the river it is still floating and can be wobbly. So, be careful not to rock the boat.
On my visit, a huge tour group arrived to chat inside and we were rocking everywhere whilst browsing the shelves!
If you don't have very good sea legs, there are some chairs and sofas set up by their crackling stove fire if it's a cold day that makes it super cosy. Or, if it's a sunny day, many people sit outside by the towpath to read.
What books do they sell in Word on the Water?
The London Bookbarge sell a great range of second-hand and new books and they had a great range of genres inside.
You'll find fiction like Sci-Fi and Fantasy, non-fiction, autobiographies, classics, poetry, and a large range of children's books too! It was also refreshing to see brand-new releases.
You could spend ages looking on their boat for books. Honestly, every inch of space has been used up and you'll find volumes pretty much everywhere inside.
Don't forget to grab one of their Word on the Water tote bags to carry your books home in!
Events, talks & so much more!
As well as being a haven for bibliophiles, Word on the Water is more than just a bookstore on Regent's Canal.
They often hold events on the Dianti throughout the year that anyone is welcome to attend.
Live music, talks on politics, poetry slams and artists often come aboard. So, it's worth checking what's on when you're visiting.
Word on the Water events are posted on their Facebook Page!
Where is the Word on the Water barge?
Although it used to change locations often, Word on the Water can be found permanently moored on the Regent's Canal in the King's Cross area of London.
It's parked in front of Wharf Road Gardens and a few minute's walk from King's Cross Station. So, it's very easy to visit via overland trains or the London underground when you're in the city.
Or, you could plan a visit as part of a bike ride or hike along the Regent's Canal Towpath!
How to visit Word on the Water
The easiest way to visit Word on the Water would be to take the tube, or London Underground, and then walk over to The London Bookbarge.
The nearest tube station for Word on the Water is King's Cross St Pancras. It's then only a 5-minute walk to the floating bookshop.
You can follow signs for the Regent's Canal and it's very close to the London Canal Museum that is nearby.
Once you approach the canal, you'll need to walk down the steps and head along the Regent's Canal towpath to visit. You'll usually hear their upbeat music before you arrive!
Word on the Water address is Regent's Canal Towpath, London, N1C 4LW. Click here for a Google Pin!
Word on the Water opening times
Word on the Water is open every day of the week from 12 pm – 8 pm so there is lots of time to visit whilst in London.
I would always recommend visiting during the day for the best experience to see everything. But, nighttime may also be a good vibe too especially with their fire!
Word on the Water FAQs
Does Word on the Water have a café? No, there is no café at The London bookbarge, but you'll find many in Coal Drops Yard nearby.
What is the name of London's floating book barge? Word on the Water!
Who owns Word on the Water? There are three founders; Paddy Screech, Jonathan Privett, and Stephane Chaudat.
Looking for more amazing London bookshops?
If you're looking for some incredible bookshops to visit in London you will be spoiled for choice.
A personal favourite of mine would be Daunt Books in Marylebone. Daunt Books have a chain of stores in London but the Marylebone store is by far the prettiest.
They have a large open-plan book hoard, as well as a lower-floor basement with volumes crammed inside.
Their upper mezzanine floor gives a great view of the bookshop and has a gorgeous stained glass window at the back! They also sell some incredible tote bags as well.
If you wanted to visit a real-life Diagon Alley then you can head over to Cecil Court near Charing Cross.
This shopping street is supposedly the inspiration for the Wizarding shopping street from the Harry Potter books.
In true Diagon Alley fashion, you'll find lots of bookshops worthy of Flourish and Blotts like Travis & Emery and Alice Through The Looking Glass.
Click here to read my complete guide on Cecil Court!
Things to do near Word on the Water
Coal Drops Yard – Named after the unusual buildings that were made to transfer coal, you can find a trendy shopping and foodie destination just a few minutes from Word on the Water. You can stop by here for a coffee or lunch.
Visit Platform 9 3/4 at King's Cross – If you're a bookworm then you must have heard of Harry Potter. Although Platform 9 and 3/4 is a work of fiction, you can visit the Harry Potter shop! They have a trolley nearby for a photo opportunity. Click here to read how to find Platform 9 3/4.
The British Library – A mega research library with a collection of over 170 million items over 400 miles of shelves. They receive a copy of every publication in the UK and Ireland. In their collection is the Magna Carta, Leonardo Da Vinci's notebook, manuscripts from Jane Austen, and handwritten Beatles lyrics! A must-visit.
The Hardy Tree – This quirky attraction near Camden is a tree surrounded by gravestones. It was an invention of Thomas Hardy before his rise to fame. He was tasked to reduce the number of graves in London with the introduction of the railways. You can read more in my Hardy Tree post here.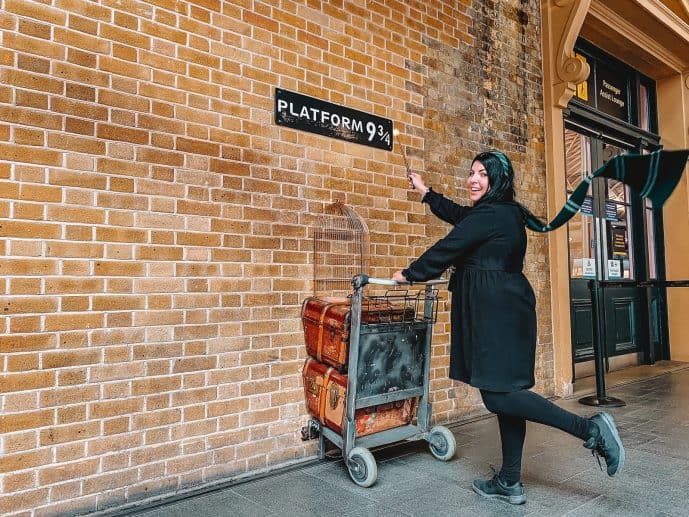 Save time and book a tour!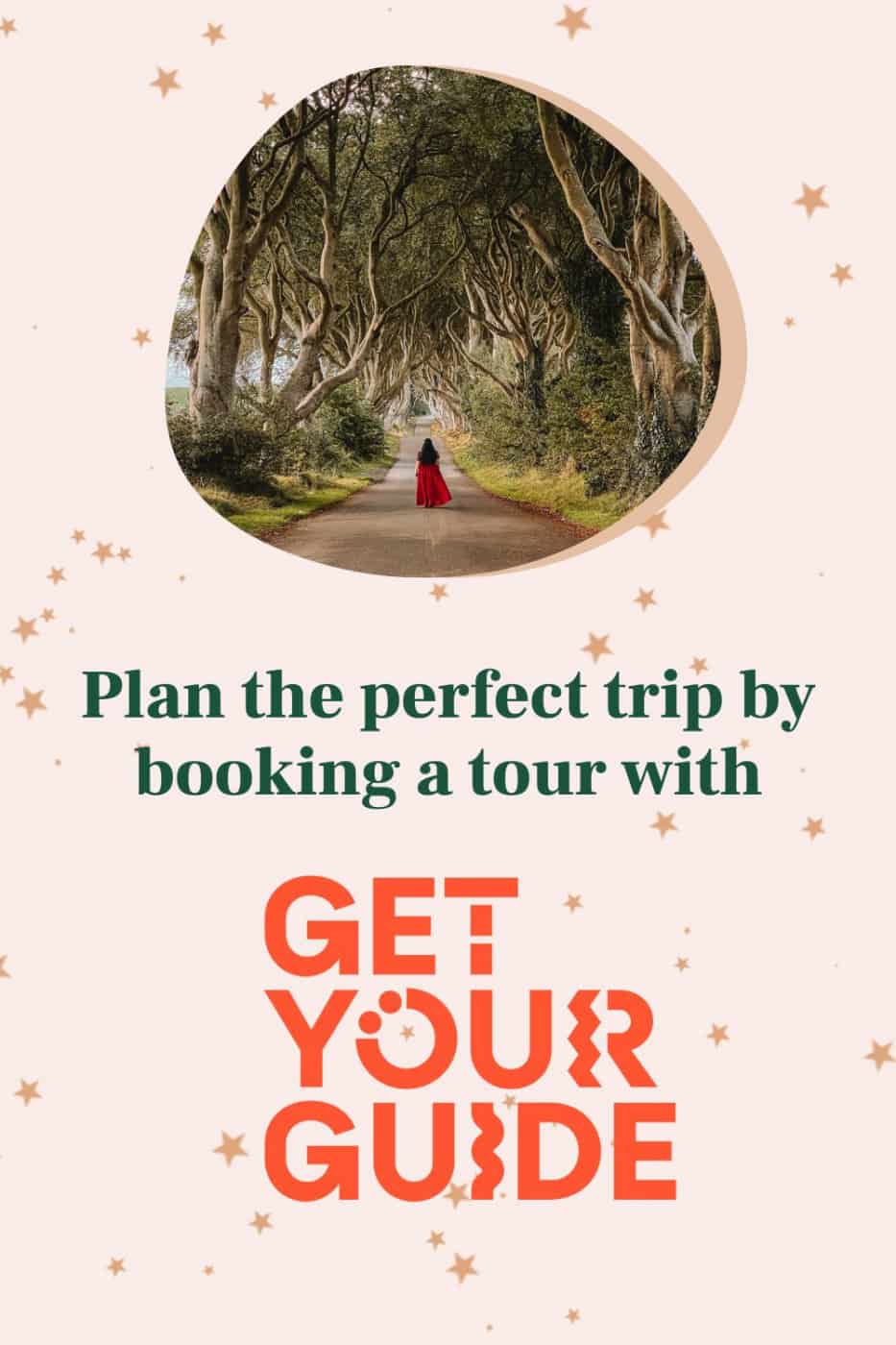 Book tours & tickets for London!
Read more of my London articles
How to visit 221b Baker Street
Why you must ride London Cable Cars
A complete guide to the Greenwich Foot Tunnel
Why you must visit God's Own Junkyard
The hidden gem of St Dunstan in the East Church Garden
FREE things to do in the London Bridge District
A Harry Potter guide for Leadenhall Market
Magical cocktails at The Cauldron
Why you must visit the Harry Potter Photographic Exhibition
How to visit Harry Potter's 12 Grimmauld Place
Why you must visit the House of MinaLima
Dark Arts at Harry Potter Studios London
The secret Anne Boleyn symbols at Hampton Court Palace
Visiting Hogwarts in the Snow at Harry Potter Studios
How to visit the Hogwarts Divination Stairwell at St Paul's Cathedral
The best London Christmas lights and displays to visit
A complete Mr. Fogg's Tavern review
Save Word on the Water London for later!