When you're backpacking on a budget, overnight bus travel is your best friend and your worst enemy.
On the one side, they save you money and time as it's your night's accommodation and you travel a good distance while you 'sleep' – I say that term lightly as sleep doesn't really come into it.
On the other, they're pretty grim. Small beds which you have to share, bumpy roads, loud horns (well in Asia anyway), and being surrounded by people you don't know can be a bit scary.
I've been on many night buses through South East Asia, Australia, and India and can confirm they're completely fine…if you prepare for them properly.
I think my record was a 30-hour bus journey from Laos to Vietnam! So, I sort of get into a routine of preparing for the long journey ahead.
Here's your survival guide for surviving overnight bus travel while on the road!
Top 10 tips for surviving overnight bus travel
1. Buy a blanket or wear warm clothes
Night buses are usually cold, actually, they're downright freezing!
Amazingly even more so in hot countries like South East Asia. So, if you've only brought clothes and shoes for the sun, make sure you buy a blanket, shawl/pashmina, or layer up!
For me, the worst thing that keeps me awake and frustrated is having cold feet. I get bad circulation and I need something to keep my toes warm.
So, I always make sure I have packed socks for the journey in my day pack.
When I got my first night bus from Yangon to Bagan in Myanmar, I was dreading it. But, it was a great first experience. We got blankets, pillows, snacks, and coca-cola!
But this was the only time we had it that good, it went steadily downhill from there. We didn't know how good we had it. They aren't all this peachy, which I'll explain below.
2. Get a seat near the front in an overnight bus if possible
If you're travelling through developing countries like Cambodia, the roads will have a thousand potholes which not only slow the bus down but creates jumping too!
Sometimes, I have been airborne out of my seat. Best to get a seat near the front to avoid being victim to the suspension!
I would avoid the direct front behind the driver as you probably get the driver's horn, music, chatting, and headlights from the opposite direction in your eyes.
But two or three seats back is perfect. This also helps with travel sickness if you suffer from it.
3. Wear an eye mask and use ear plugs
Although you'd like to think that everyone will sleep and is respectful of each other.
It's far from reality. Talking, people playing videos, or phoning on loudspeakers happens a lot in Asia.
Obviously, people can't help snoring, but this happens a lot too.
In Australia, this was the complete opposite. Our driver threatened to leave us at the roadside if we uttered a single sound after 10 pm!
But, he was a little crazy. I've been on buses without curtains to hide the traffic headlights, buses that seem to think neon disco lights are a good idea, and buses that play music all through the night.
Best come prepared for your almost beauty sleep with a mask and earplugs!
4. If you have a neck pillow, use it!
I love night buses which provide flatbeds so you can lie down. But, most of the time you'll be in a 'semi-sleeper' coach with recliner seats.
No pillow or way to rest your neck so you get this achy feeling all night.
Also, your head will bob from side to side making it hard to sleep. If you have enough room for a neck pillow in your backpack, this is perfect for travelling overnight.
If not, I find rolling up your pashmina or hoodie into a sausage shape works well too. Lately, I've been using my Trtl pillow which is a lifesaver on overnight buses!
It's not like a normal pillow and your head stays upright so you can easily snooze. Click here to buy one or see my full review here.
5. Bring water and snacks for the journey
Most overnight buses will stop for a food break, but you never know where you're going to stop.
Sometimes the food doesn't look sanitary and I don't trust putting it anywhere near my mouth!
I always bring some essential snacks with me: water and biscuits (Oreos are the best!) this way if you're peckish in the night, you can eat something which won't give you the runs!
That's the last thing you need on a long overnight bus travel journey.
6. Don't be afraid to ask to go to the loo
The overnight bus driver will have a scheduled stop at one point in the night as a relief break and food stop.
There may be two if you're lucky. But that's your lot!
If you think you're going to need the toilet, you shouldn't be afraid to ask the driver to stop. Or they won't and you'll end up being extremely uncomfortable or wetting yourself!
You may have to be forceful but persevere. If they don't stop straight away it's because they're looking for a safe place to
a) stop and park the bus and
b) find a suitable place for you to pee!
Always make sure you ask. On our 30-hour journey from Laos to Vietnam, it was a must.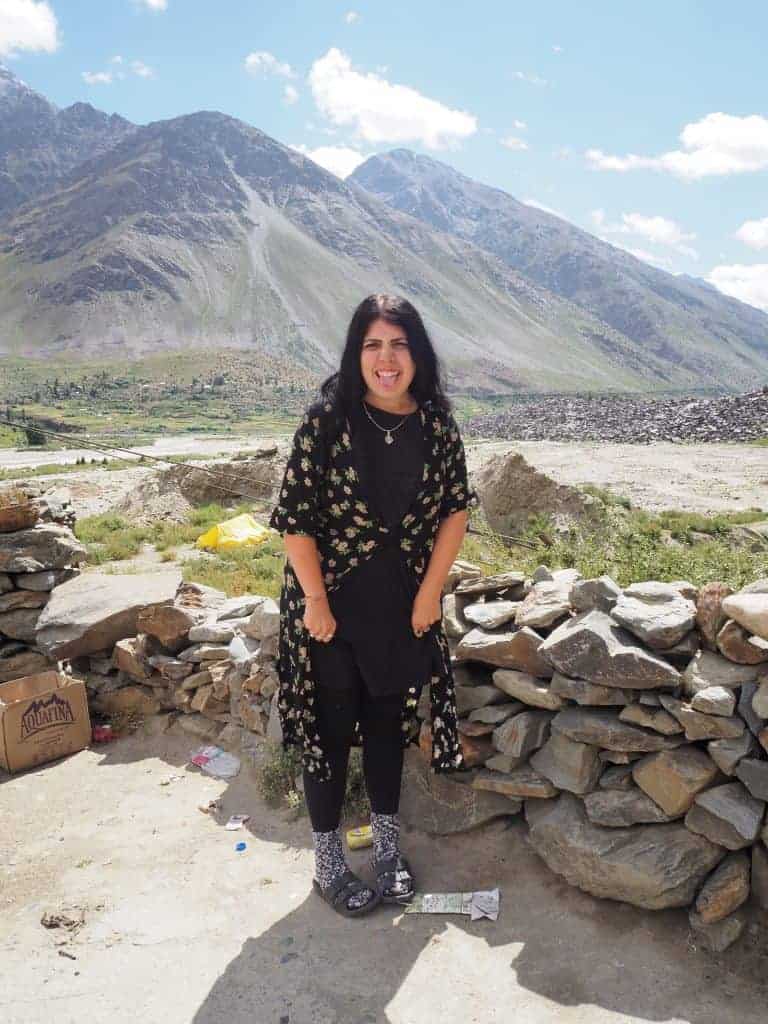 7. Be prepared to get to your destination earlier or later than scheduled
Overnight bus travel is always unpredictable. The amount of times my overnight bus has been due in at 7/8 am in the morning and gets in at 3/4 am is ridiculous.
It's great getting in early of course, but it means jumped up taxi rates due to it being in the middle of the night and a hotel won't always be open to leaving your stuff.
This happened on my first overnight bus into Bagan and we were stuck outside our hotel for a few hours before the owner woke up.
He kindly let us check in early and even have breakfast but this isn't always the reality in hostels. Check-in time is usually 2 pm!
So, be prepared for your overnight bus to arrive early or late. Best not to arrange any close connecting buses or trains to be safe.
8. Bring distractions
Seems obvious but you'll need the stuff to keep busy!
Charge your music, iPad, bring your book and night light, and think of games to play with travellers. It helps to keep busy if you can't sleep. It's all part of the journey.
9. Keep your valuables safe on an overnight bus
Something we came across a lot in South East Asia was backpackers getting money and possessions lifted from their bags as they slept!
I also heard horror stories of backpacks being broken into in the hold.
Personally, I now take two luggage locks with me. One for my big backpack and one for my day pack.
When I'm sleeping, I always wear my daypack on my front and sort of crawl up into a ball.
When I was on the 'hotel bus' from Sihanoukville to Siem Reap in Cambodia, we read reviews that it was a notorious bus for pickpockets.
When we got on the bus, they even had a warning sign to say to keep your things safe.
As I was nearest to the window, I held both me and my friend's backpacks on my front to make sure nothing got nicked!
Always make sure you lock your bags to keep your valuables safe.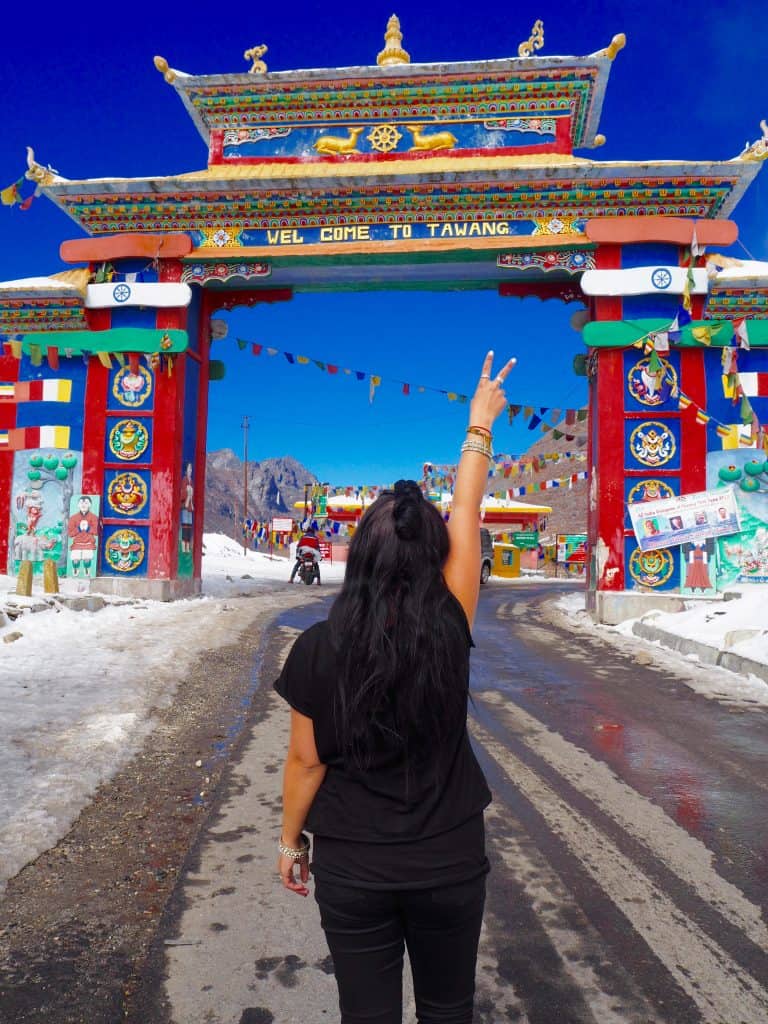 10. If you're travelling solo, consider pairing up with an overnight bus travel buddy
Travelling solo can be daunting, let alone on night buses! You never know who you're going to be paired up with.
The seats/beds can also be a little close for comfort. I'm quite tiny at 5 feet and can fit in the sleeper fine, but if you're particularly tall or wide-set it can be snug.
If you're travelling on a popular 'backpacker' route, you're guaranteed to have other travellers heading that way.
If someone else is travelling solo, join forces and get a travel buddy! It will make the journey more entertaining and safe.