On my recent trip to the heritage city of Bath, I checked into the Bird Bath Hotel which was wonderful!
I love staying in boutique properties and The Bird Bath looked right up my street. The lobby, restaurant and rooms were full of bright and colourful decor. It was like a work of art.
I was even more pleased to find out that The Bird Bath is right in the centre of the city. Perfect for accessing all the main attractions on foot.
Bath is one of my favourite cities in the South West, there is simply so much to do.
You can visit the Roman Baths, the medieval Bath Abbey, walk amongst the streets built in the Regency Era and have afternoon tea in the Pump Room
Here's why you should check into the Bird Bath on your next visit!
How to reach Bath in the U.K.
Bath is located in Somerset and is easily accessible from London. Perfect for an alternative day out or a holiday for a few days!
How to reach Bath by car: Bath has a road connection off the M4 Motorway which is around a two hour drive from London. Bath is also only a stones throw from Bristol and you can be here within twenty minutes.
How to reach Bath by train: Bath has a direct train from London Paddington. Alight at Bath Spa station which drops you off directly in the centre! You'll then be in Southgate shopping centre which is only ten minutes walk to the Roman Baths. You can check train schedules and ticket prices here.
How to reach Bath by bus: there are plenty of budget National Express coach services from London. You can get a one way ticket for as little as £5. Click here to book tickets.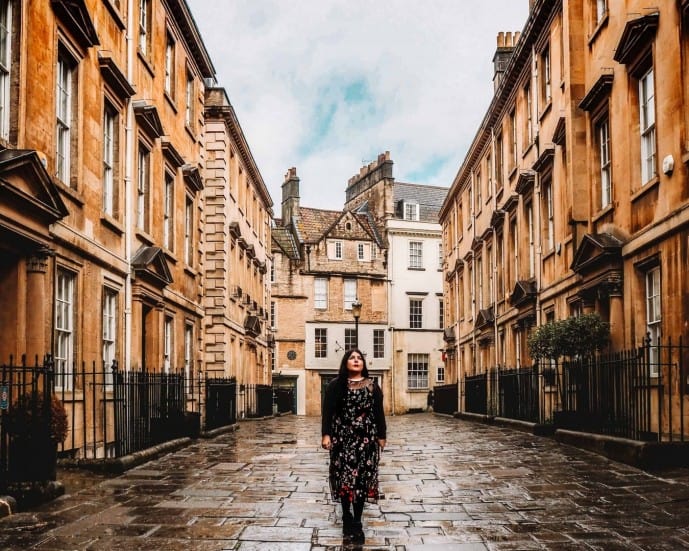 What are the top things to do in Bath?
Bath is a popular city to visit in the U.K. due to its vast history which we can still enjoy today.
Bath gets its name from the healing springs it was founded on and has been around since Anglo Saxon times!
After that, when the Romans invaded Britain, they built a spa complex around the spring called Aqua Sulis. Today, we can visit and they are the finest example of Roman baths in the country.
In the 17th and 18th centuries, Bath was a fashionable spa resort. People were recommended to 'take the waters' here to heal all sorts of illnesses. So, the city was full of aristocrats and nobility drinking spa water.
To cater for society visiting Bath, a number of buildings were created in the Regency era including the Grand Pump Room and the Assembly Rooms.
People from all over the country travelled to Bath for their health and to enjoy 'the season', even the likes of the world-famous novelist Jane Austen!
It was around this time that the Royal crescent, King's circus, Pulteney bridge, Great Pulteney Street and the Sydney Pleasure Gardens were built! Families would rent rooms here to enjoy all Bath has to offer.
We can still enjoy visiting lots of these places today. In fact, Bath is like travelling back in time to a bygone era. So much of the city looks like it has been frozen in time.
If you're interested in a historic tour, why not check out my Jane Austen bucket list in Bath? A lot of the cities historic attractions, and how to get to them, are mentioned here.
Here are the 6 reasons why you should check into the Bird Bath on your visit
1. The Bird Bath is a central hotel with free parking
The Bird Bath is centrally located in Pulteney Road near Great Pulteney Street.
It's only a ten-minute walk to Bath Abbey and the Roman Baths, fifteen minutes from Royal Crescent and two minutes to the Holburne Museum and Sydney Gardens.
Bath is quite a big city to cover on foot. So, having a hotel that's quick to reach at the end of the day when you're feet hurt is important.
I was also loving the fact that there was free parking here on a first come first serve basis.
I always have peace of mind knowing my car will be safe and having complimentary central parking is a massive bonus.
2. The hotel has the most beautiful boutique decor
As soon as I walked in the door I knew I was going to love it here. The eclectic mix of soft colours, vibrant wall art, twinkling chandeliers, gold photo frames, mirrors and sumptuous sofas really complimented each other.
There were fabulous retro lampshades and picturesque bird-themed wallpaper. Every room had a different vibe!
I particularly loved munching on the free pick 'n' mix that they had for guests to enjoy! It's the little touches I think that make a stay a memorable one.
3. The comfy rooms have an artistic touch
There are 31 uniquely designed rooms at The Bird Bath property in all different categories.
Rest assured, all the rooms and suites in the Bird Bath have luxurious boutique decor. Some have nest-like headboards and one room even has an outdoor hot tub!
I instantly fell in love with my room as soon as I walked in. As it's in an old property, it had a high ceiling meaning lots of space. There were French windows that let lots of light in which always makes me happy.
I particularly loved the soft colour scheme of pinks and greys with paisley lampshades and curtains, chandeliers and artwork on the walls.
A Nespresso machine with Border biscuits waited for me on arrival which was much needed after a rainy day exploring and I almost sunk into the comfy double bed!
I was also loving the 'Bath water' provided that had been sourced from the Mendip hills.
4. You can bathe in style and refresh after a day of sightseeing
My favourite part of my room was the baby pink open plan bathroom including a huge rose gold bathtub.
There was also a shower, but nothing beats a dip in a hot bubble bath when it's cold in the UK! I put in a little too many bubbles by mistake haha, they were almost flying out of the tub. At least they smelt amazing.
I loved the heated towel rail too, so I could wrap myself in a warm fluffy towel.
5. Start your day right with a full English at The Roost
When you wake up in the morning you can almost smell the amazing breakfast you're about to receive! The Roost is The Bird Bath restaurant and bar by night where you can get bird food, but by day the breakfast buffet is served here.
I loved the way it was decorated! Huge chandeliers, gold brocade sofas, bright wallpaper and colourful nest kindling on the roof really made it a beautiful setting.
I helped myself to the continental breakfast options that included fruit, cereals, yoghurts and pastries! Then ordered my hot breakfast on their huge menu.
It's almost criminal not to order a Full English breakfast on a rainy cold day in the UK when offered, so that's just what I had.
The Bird's full English didn't disappoint and came with eggs, sausages, bacon, beans, mushrooms plus fluffy white toast on the side. There was also a steaming pot of cafetière coffee and fruit juices from the bar!
6. You'll miss the incredible hospitality
Beyond the decoration, I always feel like a deciding factor in any hotel is the service. If it's not up to scratch, it's just a pretty shell.
But the staff at the Bird were so friendly and made you feel completely at home and welcome. There was 24-hour reception too, in case of emergencies.
From the moment I arrived at the moment I left, they really made sure I had everything I needed during my stay.
I was actually quite sad to fly the nest of The Bird Bath and would highly recommend their hospitality for a city break.
Click here to check availability for your next visit, if you book directly you get a complimentary afternoon tea on arrival.
Save time and book a tour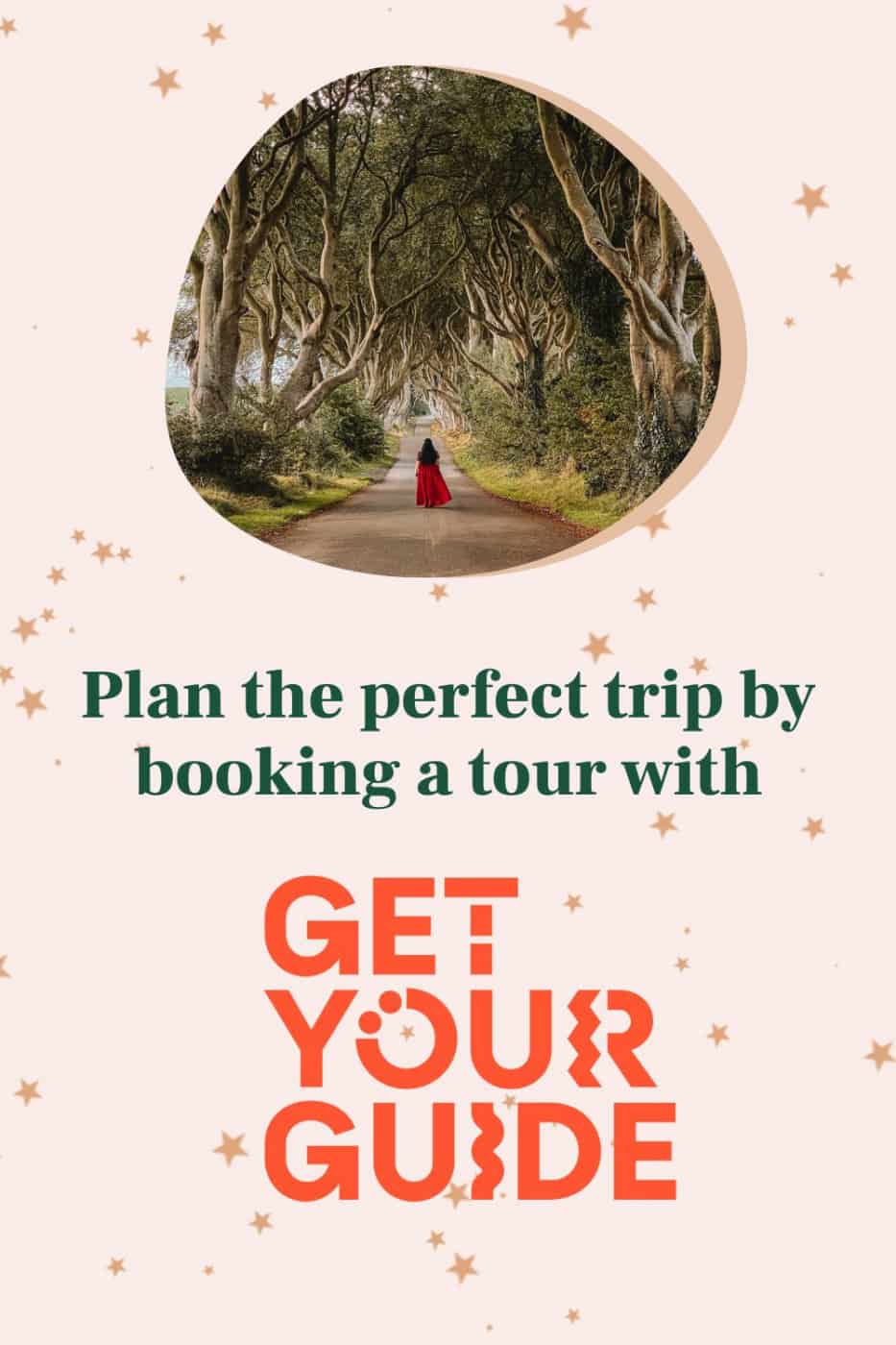 Book tours & tickets for Bath!
Save this Bird Bath Hotel Bath review for later!
Third Eye Traveller was kindly hosted by The Bird Bath but all opinions expressed and photos are my own.