Hey witches and wizards, did you know that you can now take a Hogwarts Greenhouse Herbology class in London?
That's right, the Harry Potter studio tour has opened its Hogwarts Greenhouse for the first time ever.
You can step inside this house of magical plants and have a go at pulling your very own screaming Mandrake. Plus, you get some magical photos and videos in the process.
As this is the set they used in the films, it will really feel like you've stepped into the world of Harry Potter.
Here is how to visit Professor Sprout's Hogwarts Greenhouse at Harry Potter Studios London & what to expect!
What is the Hogwarts Greenhouse in Harry Potter?
If you're a Potterhead you probably don't need an introduction to the Hogwarts Greenhouse but I'll give one anyway if you haven't read the books or seen the movies in a while.
The Hogwarts Greenhouses are where the students would visit three times a week to learn about Herbology with a witch called Professor Pomona Sprout.
The greenhouses are decorated with serpentine dragons and have plenty of magical and deadly plants inside. You'll find Mandrakes, Venomous Tentacula, and Snargaluffs.
The Hogwarts Greenhouse at Harry Potter Studios London!
So, for the very first time, you can now step into Professor Sprout's Hogwarts Greenhouse at the Warner Brothers studio tour in London.
They have recovered the real greenhouse that was featured in the movies and held the famous Herbology class. So, you can have a go at pulling out a screaming mandrake.
Although it opened as part of their temporary Mandrakes and Magical creatures event, the Harry Potter studios greenhouse is now a permanent feature of the studio tour.
It's a magical experience on the tour and you can create some wizarding photos and videos whilst you're here.
Where is the Hogwarts Greenhouse in Harry Potter studios?
You'll find the Harry Potter studios greenhouse around halfway through the tour in their Backlot area.
This is just outside of the Backlot café where they serve up some Butterbeer, Butterbeer Ice cream, and a hot lunch.
You can enter from the far corner near the Knight Bus or you'll find the entrance just after you leave 4 Privet Drive.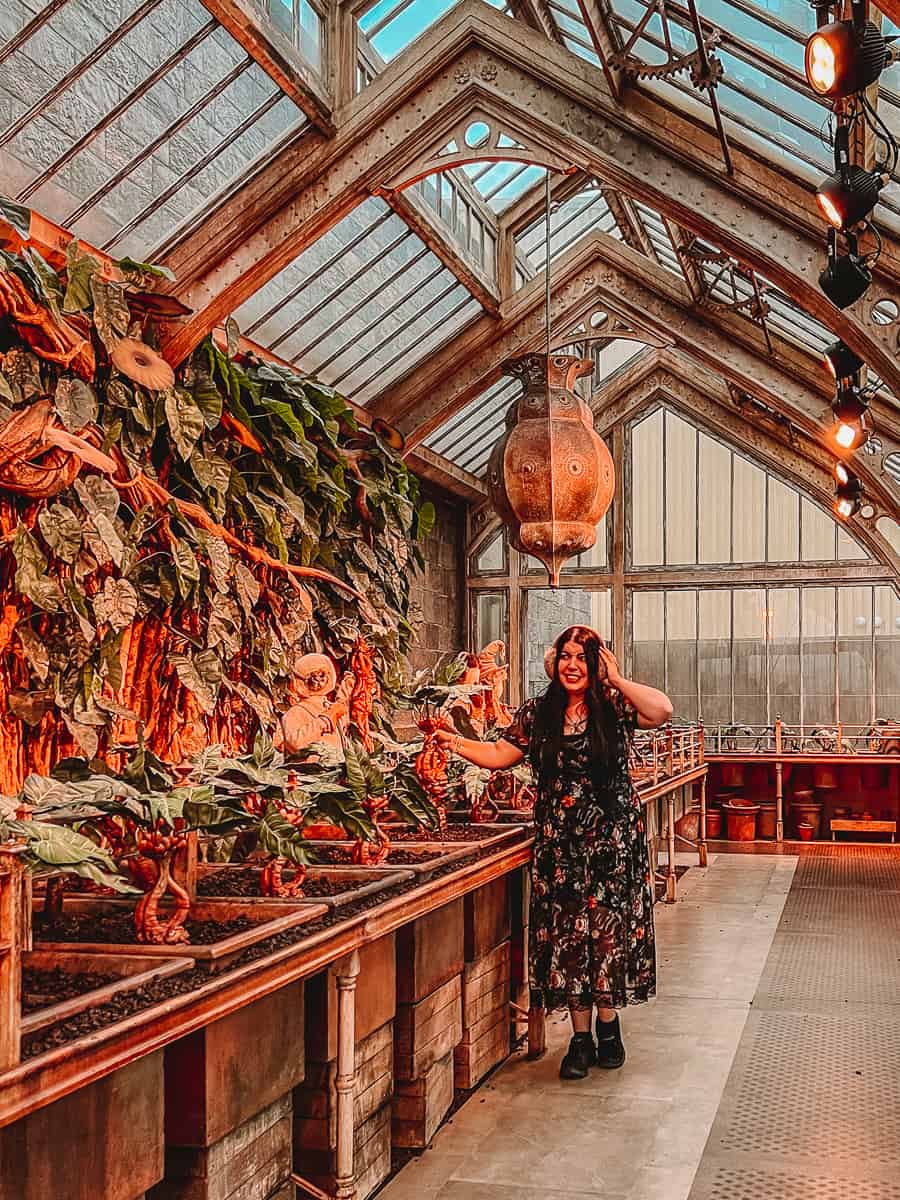 Don't forget to appreciate the incredible detail on the Hogwarts Greenhouse from the outside before you go in. You'll find serpentine Dragon ornaments and vines that make it look so pretty!
It was honestly a dream come true to see this place in real life as the Hogwarts Greenhouse is one of my favourite areas of the wizarding school in the books/movies.
I particularly love the scenes in Harry Potter and the Half-Blood Prince when Harry catches Slughorn stealing Tentacula leaves here after he takes the Felix Felicis!
What's inside Professor Sprout's Hogwarts Greenhouse?
As the Hogwarts Greenhouse is the real set they used in the movies, as soon as you walk in you will feel like you've stepped into Harry Potter and the Chamber of Secrets.
You'll see the lanterns, magical potted plants, mandrakes, gardening tools, and even the Venomous Tentacula!
There are mannequins of Harry, Ron, Hermione, Draco, Neville, and Professor Sprout inside with the costumes they wore in Herbology class.
You'll be able to hear Hermione reciting her expert description of the Mandrake, or Mandragora, and how it is used to return those who've been petrified to their original state.
Plus, Professor Sprout giving some directions on how to pull your Mandrake out! Remember, a Mandrake's cry is fatal to anyone who hears it so be careful not to get knocked out when pulling.
Pull your very own Mandrake in Professor Sprout's Herbology class!
I have always dreamed of attending a class with Professor Sprout and potting my very own Mandrake so I was so happy to make this a reality in the Hogwarts Greenhouse.
You'll hear the sounds of Professor Sprout guiding you throughout and it will feel like you're in your very own Hogwarts Herbology class.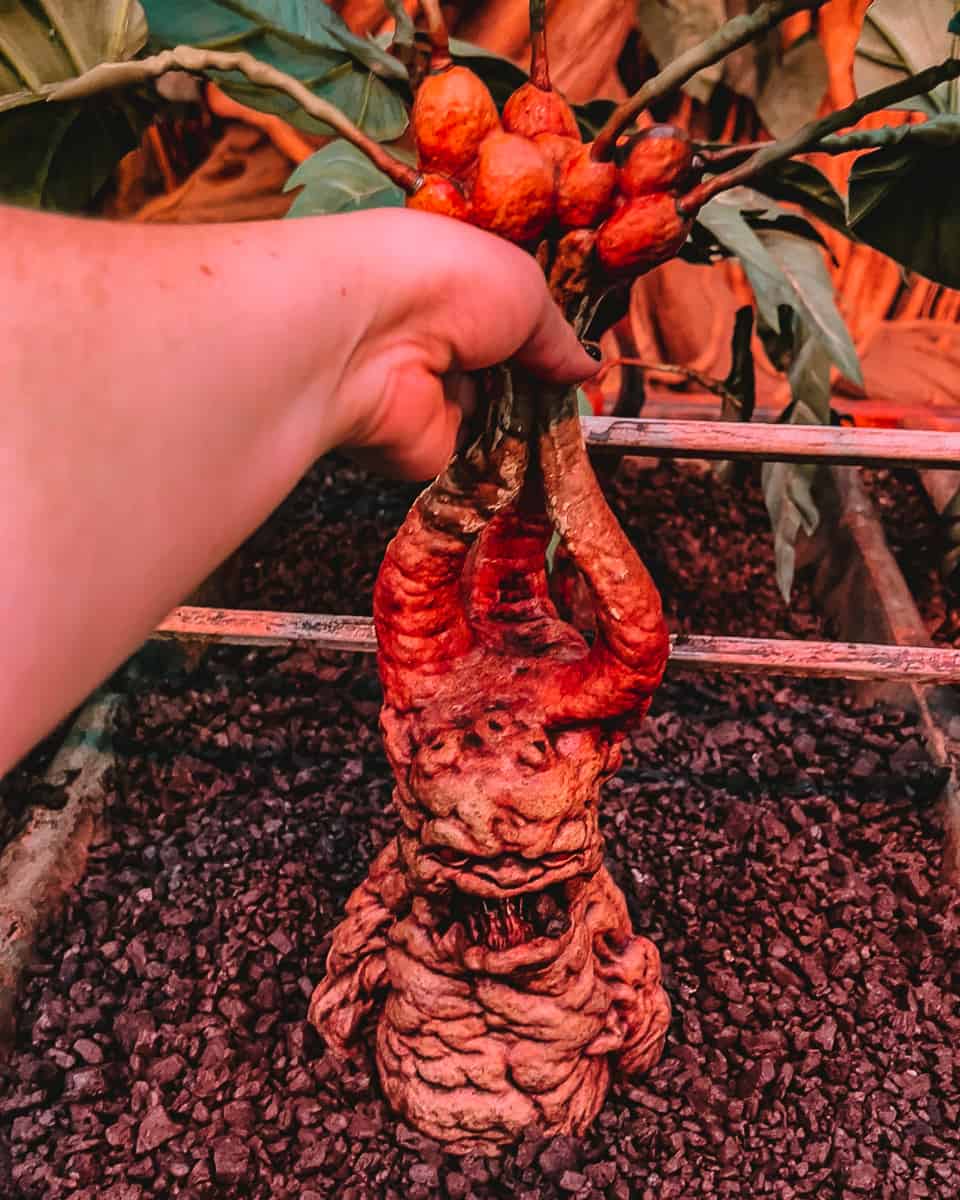 There are around 10 mandrakes all in a row that you can pull up from their soil pots! As soon as you pull one up it makes that awful screeching sound.
Honestly, we were wondering how the staff can stand listening to that sound all day but I think they take it in small shifts.
Make sure to take lots of photos and videos of you pulling a mandrake. House points will be awarded if you bring your own ear muffs for auditory protection to recreate the scene (joking but not really).
My top tips for visiting the Harry Potter Studios Greenhouse in London
Bring your own earmuffs – The earmuffs I wore aren't provided at the tour so if you wanted to recreate the scene make sure to purchase some. I bought mine on Amazon and it felt so strange buying these in summer haha. Bonus Hogwarts House points if you find some beige overalls.
There are plenty of Mandrakes – There are around 10 mandrakes in the greenhouse to pull so you don't need to queue or wait to pull one usually!
Don't pull too hard – someone managed to rip off a leaf here on my visit – eek. Don't pull too hard as they are very easy to pull up. Remember to grasp the mandrake on the top of his head, not its leaves.
Be patient – if you want more empty photos/videos of the Hogwarts Greenhouse make sure to bring patience. We ended up being the last ones out of the backlot tour. I wouldn't recommend that if it's your first time as you'll start being ushered along! I've been plenty of times now so I didn't mind and thought it was worth it. But, then, this is my job and I'm used to being the last annoying one out. Alternatively, be one of the first ones in the early morning.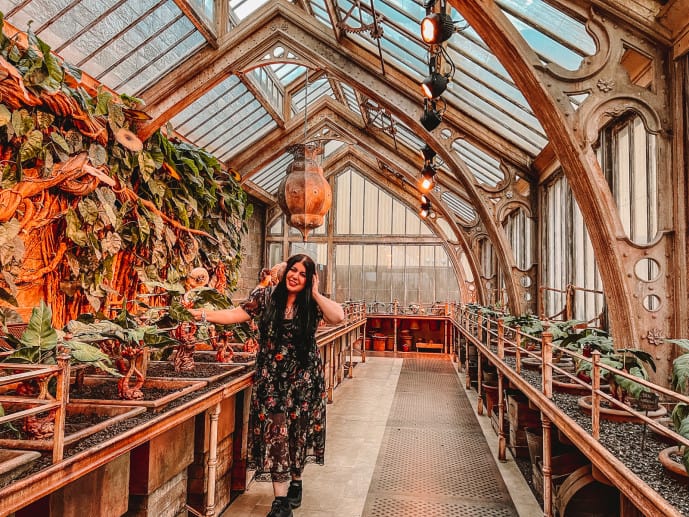 Mandrakes and Magical creatures event
I visited the Harry Potter studios Greenhouse in London as part of their Mandrakes and Magical Creatures event.
They had the Hogwarts Choir on display in The Great Hall where you could see the Frog Choir playing their part.
They also had the Cornish Pixies torturing Neville, Dumbledores' beloved Fawkes, Luna with the Thestral's, and the Troll costume.
There were also lots of displays of magical creatures and you could even make your very own Origami Howler.
It was a temporary event that has finished now. But, I do hope that they bring it back as it was so cool to experience!
What else is in the Harry Potter Studios Backlot area?
So, I went on the Harry Potter Studios tour 3 times last year and I said I wouldn't go back unless something significant came along.
Well, Warner Brother Studios surprised me with not only the Hogwarts Greenhouse for their Mandrakes and Magical Creatures event but also 3 other new magical things in the Backlot Tour.
You'll find an extended Number 4 Privet Drive where Harry lived with the Dursleys, the Hogwarts Fountain from the Clocktower Courtyard, and a scale model of the Weasley's Burrow!
Extended Number 4 Privet Drive
They have been working on something exciting at 4 Privet Drive for a while now and it's finally been revealed!
They have completely extended the house so you not only can see the lounge filled with Hogwarts Acceptance Letters but also enter the Kitchens.
They have recreated the iconic scene when Harry Potter blows up Aunt Marge. The attention to detail here was ridiculously good.
You'll hear sounds from the Dursleys as well as see their leftover dinner on the plates! When you step outside you can even see their garden/conservatory.
Now, all we need is the upstairs where we can see Harry's bedroom when he meets Dobby.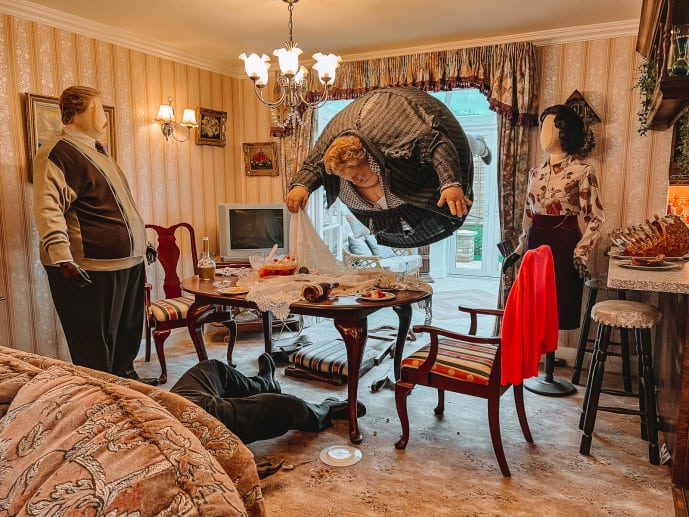 Hogwarts Fountain
Another new feature in the Backlot Tour that I haven't seen was the Hogwarts Fountain just outside the Hogwarts Greenhouse.
It's the fountain set from the Hogwarts Courtyard or the Clocktower Courtyard that we see many times in the Harry Potter movies.
You'll remember it from Harry Potter and the Prisoner of Azkaban when Harry can't go to Hogsmeade. Also, in the Goblet of Fire, Order of the Phoenix, and Deathly Hallows (although it was damaged by Death Eaters then).
There aren't any vine-covered cloisters here to join it (yet) which would have been so cool! But, definitely a great photo opportunity on the tour.
The Weasley's Burrow
"It's not much but it's home" eek! I was so happy to finally get to see the Weasley's Burrow on my visit to Harry Potter Studios London.
Of course, you can see the inside of The Burrow on the studio's tour. But, this is a model of the whole house in the Backlot area.
If you didn't know it's a 1:3 scale-version model of the Weasleys' Burrow and it's honestly so sweet. Make sure to grab a photo with The Burrow!
Hogwarts Bridge & Knight Bus
If you were panicking that the Hogwarts Bridge and Knight Bus have left in place of the new shinier Wizarding world things. Don't be, they are still here to stay!
The Hogwarts Bridge has remained in the exact same place that it has always been but the Knight Bus has shifted slightly to make way for The Weasley's Burrow.
The only thing I noticed that has gone is Bathilda Bagshot's house from Godric's Hollow.
I'm not sure if this has plans to return or not but I guess the Hogwarts Greenhouse is a great replacement as it's entirely immersive and interactive.
The house was nice but it was just a set you could look at and I did see that most people ignored it on their way past.
You'll also still find the cool photo ops of the Ford Anglia and Hagrid's motorcycle but they have also shifted slightly over to the entrance just before the second half of the Harry Potter studios tour.
Did you know you can visit the inspiration for Godric's Hollow filming location in Lavenham? Click here to read my Harry Potter guide for the medieval village
What else can you do at Warner Brother Studios London?
The Harry Potter Studios tour in London is a must-visit for any Potterhead, regardless if there is a special event happening or not.
It has hundreds of props, costumes, and sets that were used in all eight of the Harry Potter movies.
They are constantly adding new pieces to the exhibition and switching things around throughout the year. So, there's always a reason to go back.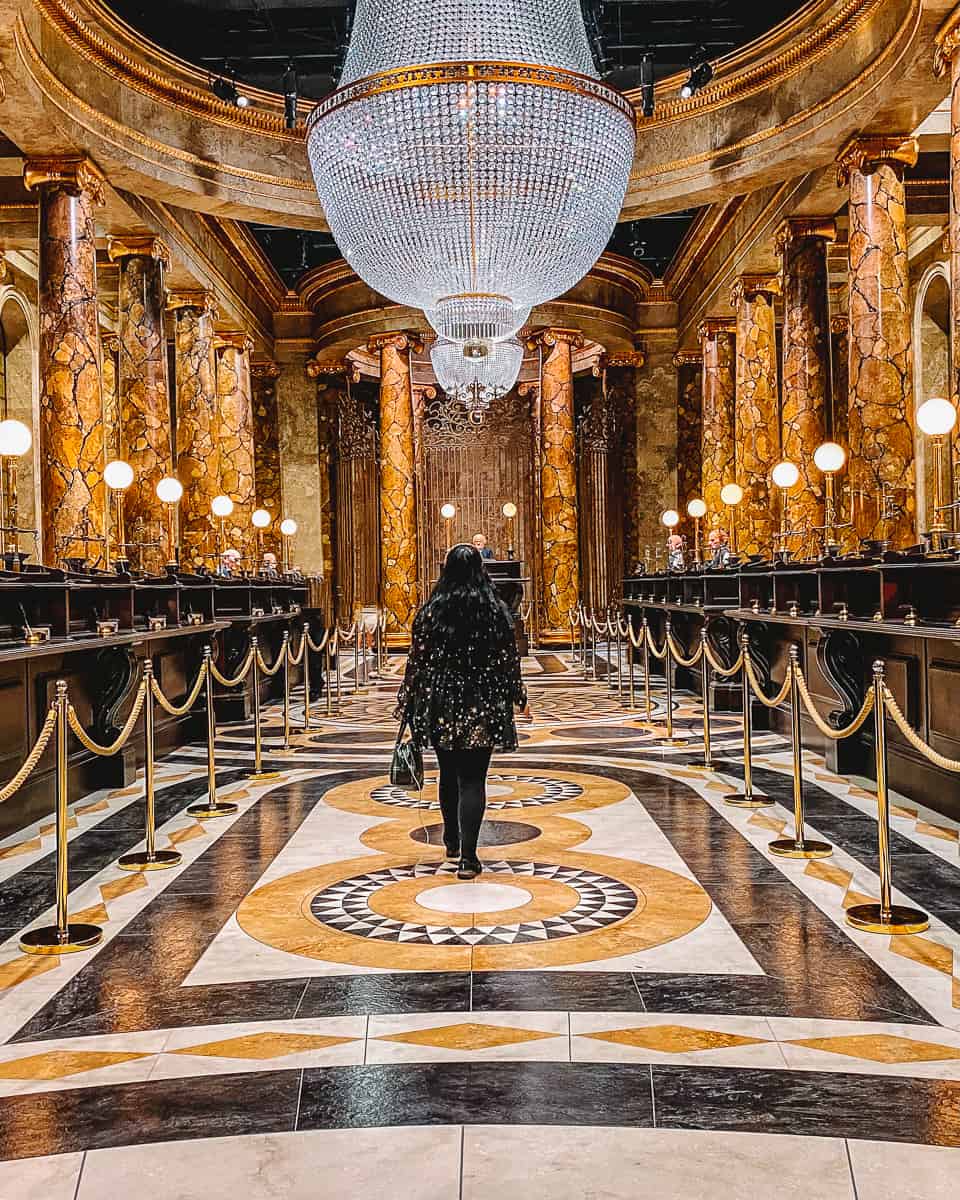 Here is a small selection of the magical things you can see and do at the Warner Brothers Studio Tour in London;
Visit Hogwarts Great Hall
Bow to Buckbeak in the Forbidden Forest
Fly on your very own broomstick
Visit Snape's Potion's Class
Board the Hogwarts Express at Platform 9 and 3/4
Walk down Gringott's Bank
See the Hogwarts Castle replica used in the movies!
Try a Harry Potter afternoon tea at the studios!
Another reason why we wanted to visit Harry Potter Studios London again was to try their brand new afternoon tea.
You can sit under the floating candles of Hogwarts Great Hall and indulge in a high tea inspired by the Wizarding World.
It came with loose-leaf tea of English Breakfast or Earl Grey. Or, you could have opted for a coffee if you prefer.
Then, they delivered a huge cake tier of treats. The first level was a selection of traditionally British finger sandwiches which were scrummy.
The second tier was pastries and scotch eggs which we weren't too keen on but the main affair was the sweet treats!
You got Luna's loaf, a chocolate frog cheesecake, a Golden Snitch choux bun, and a Raspberry and White Chocolate Macaron that looked like Honeydukes.
You do need to book tickets to the studios to try it and it costs £60 for two which we thought was a bargain for a London afternoon tea.
Click here to read my honest Harry Potter Studios afternoon tea review!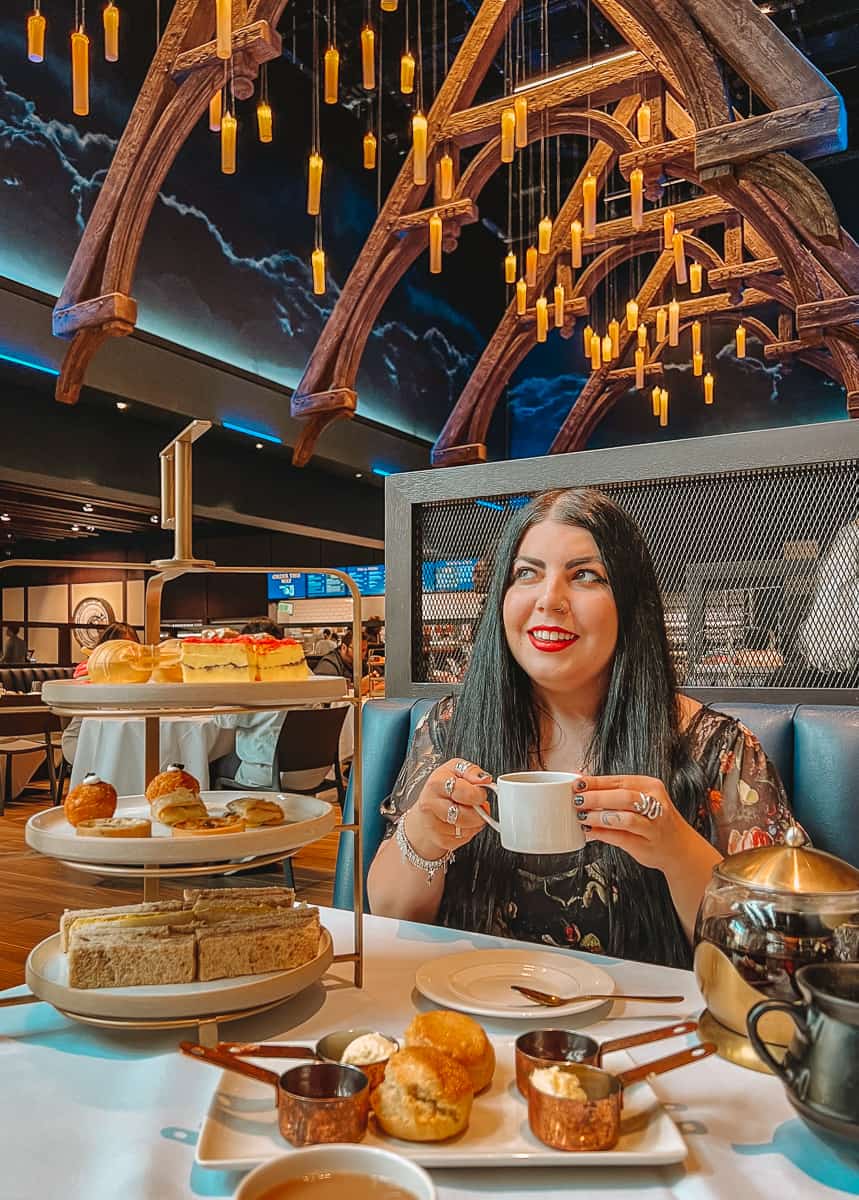 How much are tickets to Harry Potter studios in London?
To visit the Hogwarts Greenhouse at Harry Potter studios, you will have to pay for a regular tour ticket.
Tickets start from £49.95 per person for adults and child tickets are £39.95. There are family tickets available for £159.95. All tickets must be booked in advance.
There are packages you can book which include a hotel stay, deluxe tours, afternoon teas, and more. So, make sure to browse at checkout to enhance your visit.
The studio tour is open almost every day and opens as early as 8.30 am closing the doors at 10 pm. Opening times do vary so make sure to check the website for the day you plan to visit.
You will also be booking a specific time slot for the tour so plan your journey time well in advance.
Click here to book your tour of Harry Potter Studios!
How to get to Harry Potter Studios in London
If you're driving, the Warner Brothers Studio tour can be found in Leavesden which is near Watford.
You can easily drive here from London by taking the M4 or M1 motorway and then switching to the M25. There is free parking available for everyone who booked a tour.
If you're not driving, you can take the Warner Brothers Studio shuttle bus from Watford Junction station.
Take a train from London Euston (20 minutes) and then the shuttle bus from Watford Junction (15 minutes) to the studios!
The postcode for Harry Potter Studios for SatNav's is WD25 7LR. Click here for a Google Pin!
Looking for more Harry Potter filming locations in London?
There are plenty more locations that you can seek out if you're a Potterhead in London! You can visit King's Cross Station to see Platform 9 3/4 and the Harry Potter Shop.
Plus, there are many Harry Potter locations in this area. You can head on to Claremont Square which was the Order of the Phoenix HQ or the St Pancras Renaissance Hotel where Ron flies his Ford Anglia!
Then, I would recommend heading over to Soho to visit. The Harry Potter Photographic Exhibition is in Covent Garden nearby which is home to London's only Butterbeer Bar.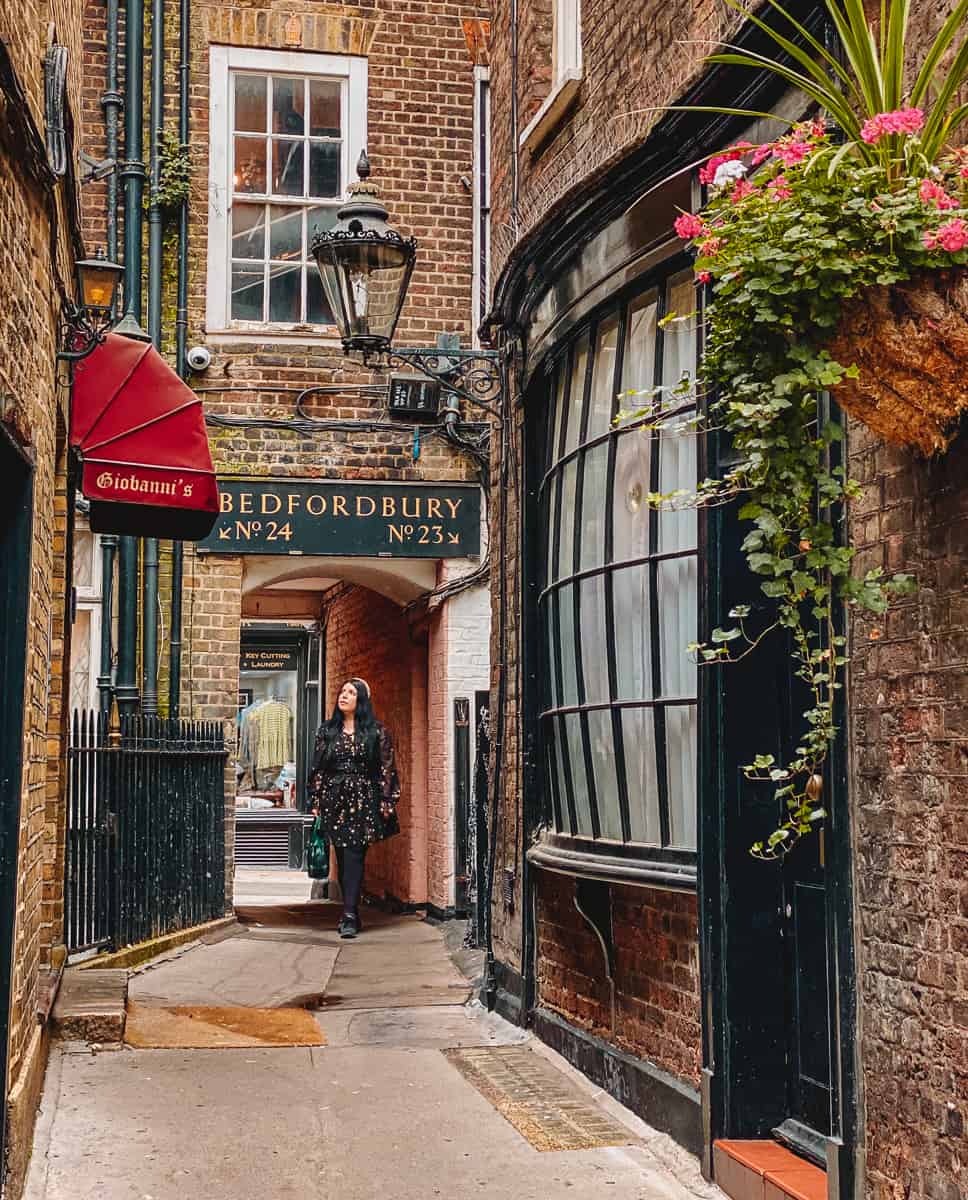 There is also the House of MinaLima and The Cursed Child performances at the Palace Theatre. Or, you can visit some of the inspirations for Diagon Alley like Cecil Court and Goodwin's Court.
Talking of Diagon Alley, one of my favourite locations I visited has to be Leadenhall Market. A gorgeous Victorian wonder that featured as the entrance to the Leaky Cauldron and Diagon Alley.
You can head into St Paul's Cathedral to see their Geometric Staircase that was the Divination Stairwell at Hogwarts.
I would then catch the tube over to the River Thames to see sights like the Millennium Bridge, Tower Bridge, London City Hall, and Borough Market which all featured as filming locations.
You could go for a Harry Potter afternoon tea at Cutter & Squidge and then finish the day off with immersive experiences like magical cocktails at The Cauldron.
Click here to read my complete guide on London Harry Potter locations
Save time and book a tour!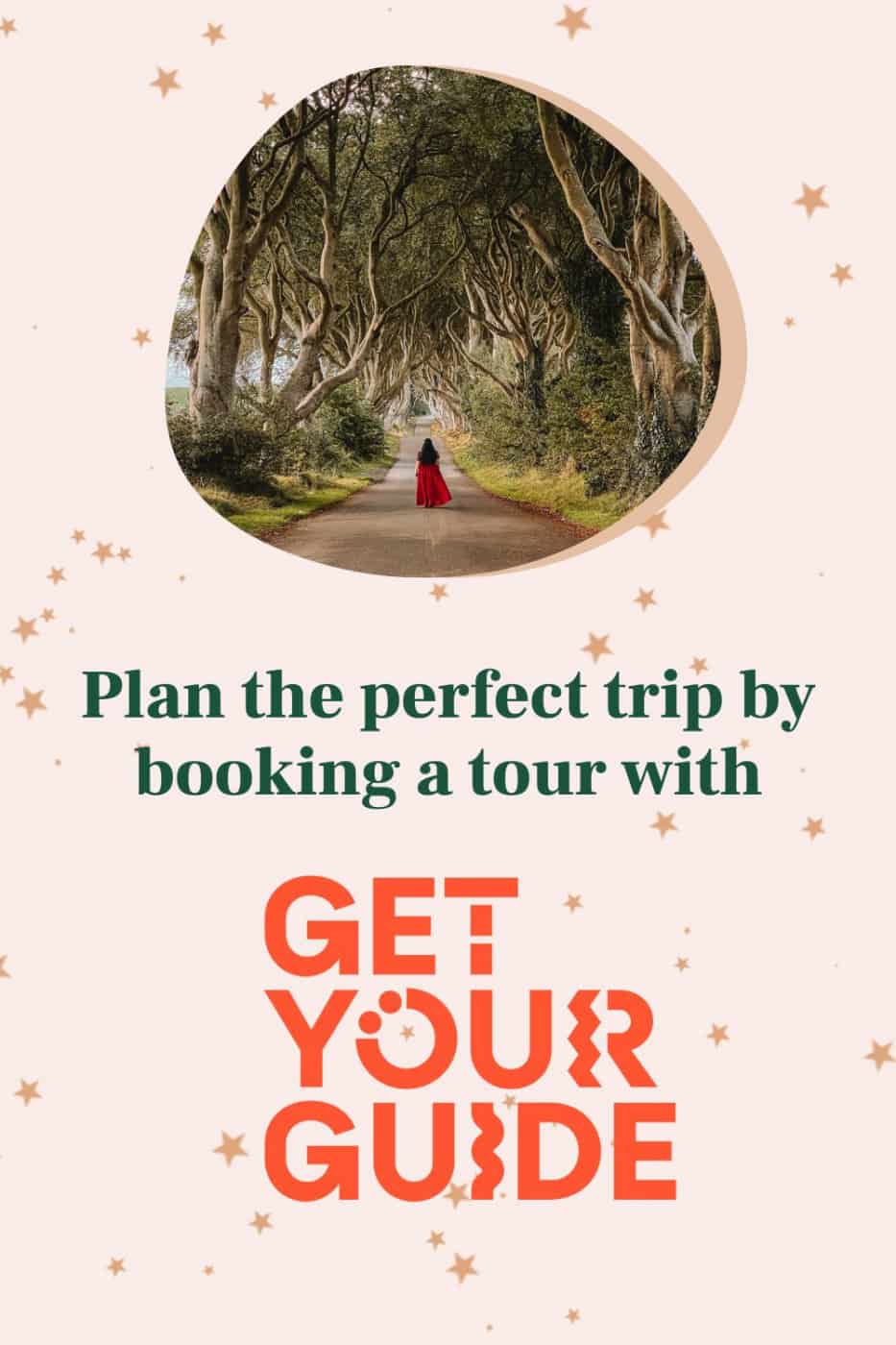 Book tours & tickets for London!
Read more of my Harry Potter blog posts
Visit the Deathly Hallows filming location at Malham Cove
Harry Potter filming locations in Oxford
How to visit Hogsmeade Station in real life
How to spend a night in Hagrid's Hut
How to visit the real Godric's Hollow in Lavenham
A complete Forbidden Forest Experience review
Harry Potter locations in Lacock
Harry Potter filming locations in Alnwick Castle
Harry Potter locations in Edinburgh
All the Harry Potter filming locations in Scotland
Where to find Harry Potter in York
How to find the Harry Potter Tree at Blenheim Palace
The Shop That Must Not Be Named Review
How to find Dobby's Grave in Wales
Harry Potter filming locations in Gloucester Cathedral
How to see the Hogwarts Express in Scotland
How to visit Dumbledore's Grave in Scotland
Visiting Malfoy Manor in Real life!
Where to find Tom Riddle's grave in Edinburgh
Visiting the Quidditch Town of Tutshill Tornados
Harry Potter locations in Exeter along with Gandy Street and the Room of Requirement
Virginia Water – the Other Hogwarts Lake
Instagram locations at the Wizarding World of Harry Potter
How to visit Hagrid's Hut in Scotland
How to visit the Harry Potter Waterfall in Scotland
Harry Potter filming locations at Durham Cathedral
Celebrating Back to Hogwarts Day at King's Cross Station
Save the Harry Potter Studios Greenhouse London for later!